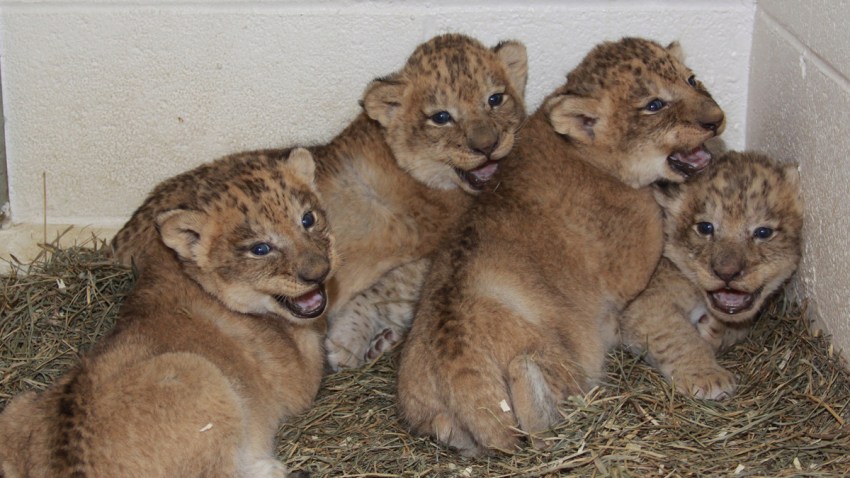 Two of the Smithsonian's National Zoo's lion cubs will meet their adoring public for the very first time this month.
The first of two litters this year -- two 14-week-old female cubs -- passed their swim tests in April and will begin making their transition to living in the main exhibit, DCist first reported.
The general public can get a glimpse of the cubs May 9 from noon to 1 p.m., said a National Zoo spokesperson. (Friends of the National Zoo can get the exclusive first peek an hour earlier. Find information on joining here.)
The cubs will again be on exhibit May 10 and 11 from 11 a.m. to 1 p.m. -- and there's more cuteness to come. The second litter of cubs will take their swim test May 6 and are expected to make their debut in June.