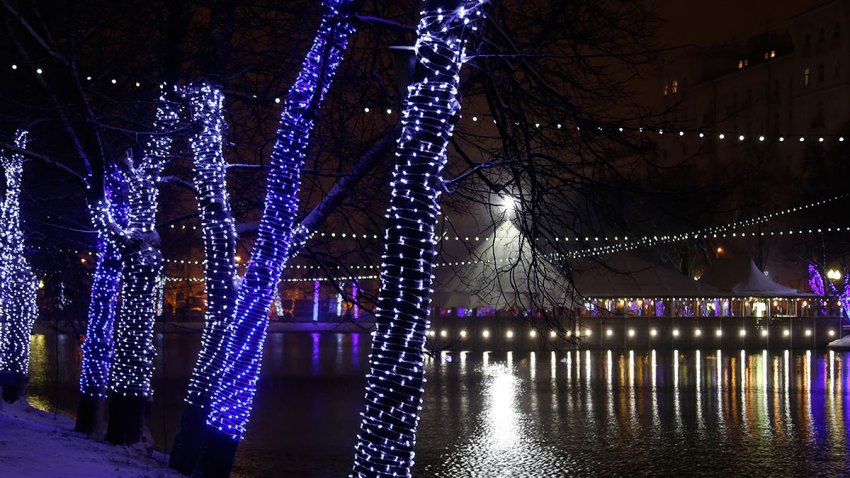 You don't have to drive far for a great display of Christmas lights. Case in point: Meadowlarks Winter Walk of Lights (9750 Meadowlark Gardens Court, Vienna, Va.), a fantastic (and close-to-home) lights display.
Now through Jan. 6, enjoy a little more than a half-mile of illuminated paved trails with lit trees and holiday displays at Meadowlark's renowned gardens. Step into the Snowflake Shoppe first as you'll want to acquire some glow-in-the-dark snowflake wands, glow necklaces, flashing rings and big hats for the kids. Then, walk through the Gingerbread Village or perhaps run through the meteor shower and snowstorm.
The lakeside lights are also a must-see at the end of your tour, where more than 40,000 lights are set to music while you enjoy light refreshments. In total, you will see more than 500,000 LED lights at the botanical gardens.
Tickets $12 per adult on weekdays and $13 on weekends; $8 per child (age 3-12) weekdays and $7 weekends. Doors open at 5 p.m. each night. Tickets are timed and last about an hour each. (Note that a limited number are available at the door each night.)
Vienna is located about 30 minutes from downtown D.C.