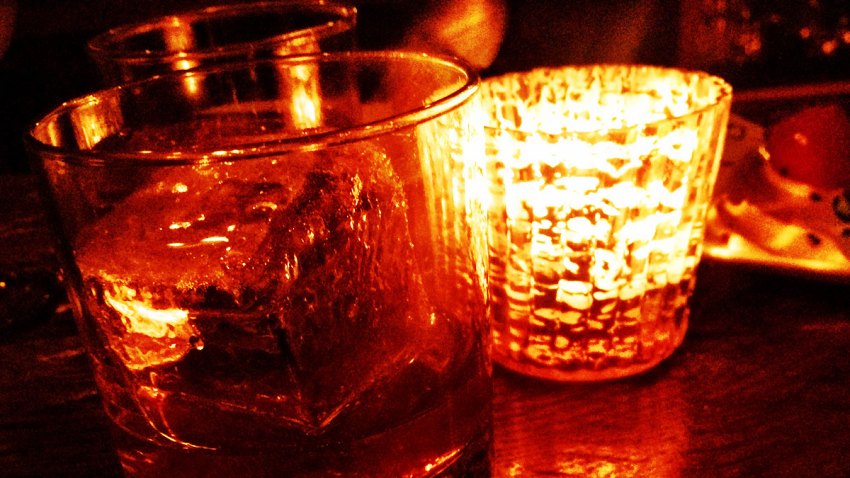 Like a buried treasure, hidden two flights underneath the wonderful Jack Rose Dining Saloon in Adams Morgan is the newly opened Dram & Grain.

Created by star bartenders Nick Lowe and Trevor Frye, Dram & Grain (2007 18th St. NW) offers up an intimate craft cocktail experience, engulfing the senses with the feel of the forbidden. Dark, with sparks of romantic lighting, this is a place where you could easily imagine Frank Underwood and Remy Denton ("House of Cards") brokering the next major intrigue. "I would love to have Frank Underwood here," the personable bartenders admitted.

Lucky for the average D.C. cocktail fan, Dram & Grain is accessible whether or not you are a scheming D.C. power broker.

This reservation-only experience offers three 1.5-hour seatings every Saturday starting at 7 p.m., with 20 guests for each seating: six people at the main bar, a couch with facing chaises seating four, and then a corner wrap-around for the remaining 10.

Before delving into the menu, each guest receives a "welcome punch" to get the tastebuds assimilated to cocktails not often seen in today's bars.

A "Classic" and "Creations" selection offers plenty of variety for even the most discerning cocktail fans. I started easily with the Clover Club ($13). Made with Plymouth Gin, lemon, raspberry and egg white, it was a dangerously light drink, i.e. the kind you can drink like water, ending up tipsy before it really registers.

Off of the "Creations" menu, I ordered both the Maiden Voyage ($16) and the spectacular Ode to Omaha ($17). The Maiden Voyage is made with High West Rendezvous Rye, Cognac, Dolin Rouge, Benedictine, absinthe, Peychaud's and Angostura. It was semi-sweet yet hearty, with the tastes of a deeply masculine drink. The singularly large ice cube filling the tumbler with the drink sloshing around its sides made it visually voyaging as well.

As for the Ode to Omaha, I loved everything about it. Presented with a hickory smoke, the drink is poured into an small apothecary jar. The mix of Thomas Tew Rum, Blackberry Cinnamon Syrup and Jerry Thomas Bitters is then stopped with a cork to let the hickory smoke infuse the alcoholic mix in front of you. After a few moments of allowing you to watch this process, the drink is poured and the first taste is simply, magically delicious. It warms your senses so much you instinctively close your eyes to let the memory burn in place.

In addition to cocktails, Dram & Grain will offer high-end whisk(e)y rarities, along with wine, champagne and vintage cask conditioned beer, but really the cocktails are what is worth attending for.

Cocktails will range from $13-$18 and the reservation will require a two-drink minimum. Small plates will also be available.

Reservations must be made by contacting Dram & Grain via text or calling the cell phone number, which can be acquired via a business card from the restaurant.