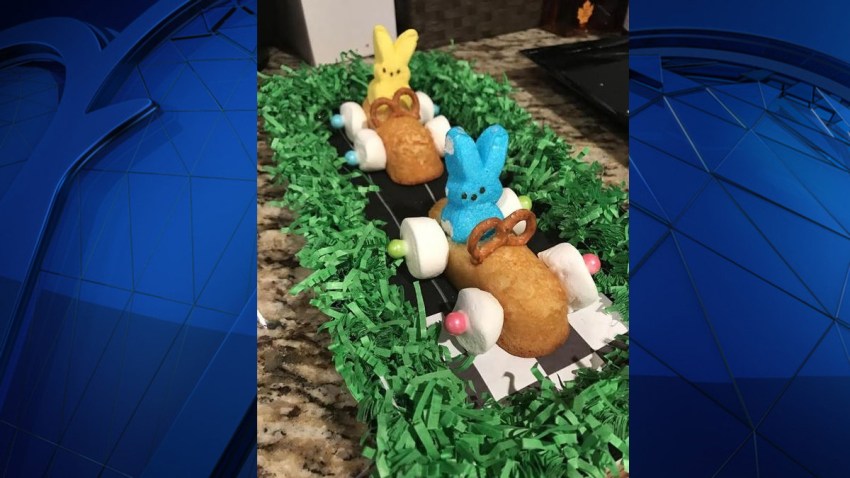 No-Bake Speedy Peeps
Ingredients:
Twinkies
Bunny-shaped Peeps
Mini pretzels
Round candy or M&Ms
Cake frosting
Cut a little spot out of the back of the Twinkie and wedge your bunny right in.
The Scene
The most fun things to do and places to be in D.C., Maryland and Virginia
Break the bottom of the pretzel off and stick in Twinkie right in front of the bunny.
Take two marshmallows and cut each in half to create your wheels.
Use frosting to 'glue' your candy on the center of each wheel.
Use frosting to glue the wheel on the side of the Twinkie.
EXTRA: Make a race track tray by simply putting a black sheet of paper on the bottom. Using a white chalkboard marker draw lines. Then using a hot glue gun attach green Easter grass or crinkle paper on the edges.