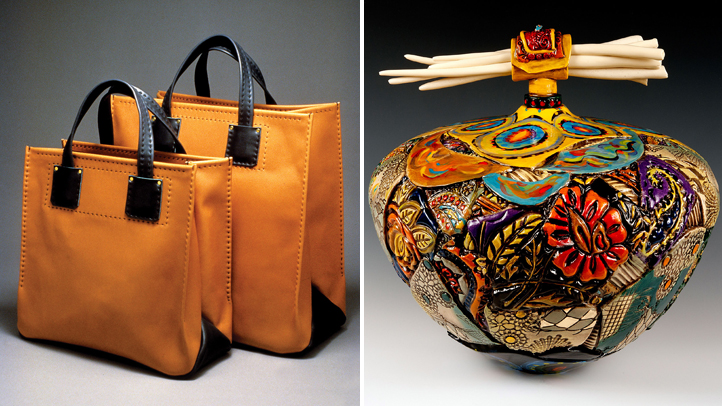 So, you've meandered the massive outlet malls and survived the endless aisles of the department stores -- but we know you're not done with your shopping yet.

But that's where the Sugarloaf Craft Festival comes in. Head out to the Dulles Expo Center (4368 Chantilly Shopping Center, Chantilly, Va.) to shop for handmade blankets, artisanal breads, handbags, paintings, handmade jewelry and more from 300+ artisans.
You'll also find puppet shows for the kids and plenty of specialty food vendors. (Who has the strength to shop without the aid of chocolate-covered pretzels, anyway?)

The Sugarloaf Craft Festival runs Friday and Saturday, Dec. 7-8 from 10 a.m. to 6 p.m., and Sunday Dec. 9 from 10 a.m. to 5 p.m. Admission is $8 online or $10 at the door. Kids younger than 12 are free.
The Expo Center is located about 35 minutes from downtown D.C.