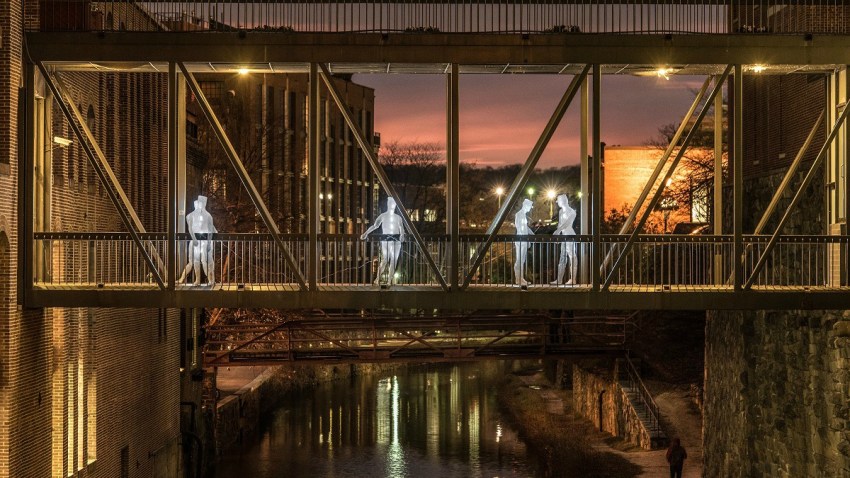 Georgetown is host to some excellent holiday shopping, as well as a spin on the biggest ice rink in the region -- but you'll also get to enjoy some free winter fun, thanks to the Georgetown GLOW light exhibition.
Artists from the area and from across the world are sharing their light-art exhibits, which will go on display by the C&O Canal, Georgetown waterfront and other nearby areas.
You can see it all Dec. 11-20; the lights will be lit from 6 to 10 p.m. on those nights.
Visitors can also enjoy live music and store deals while they walk by the light displays organized by the Georgetown Business Improvement District (BID).
Check out last year's light art above.