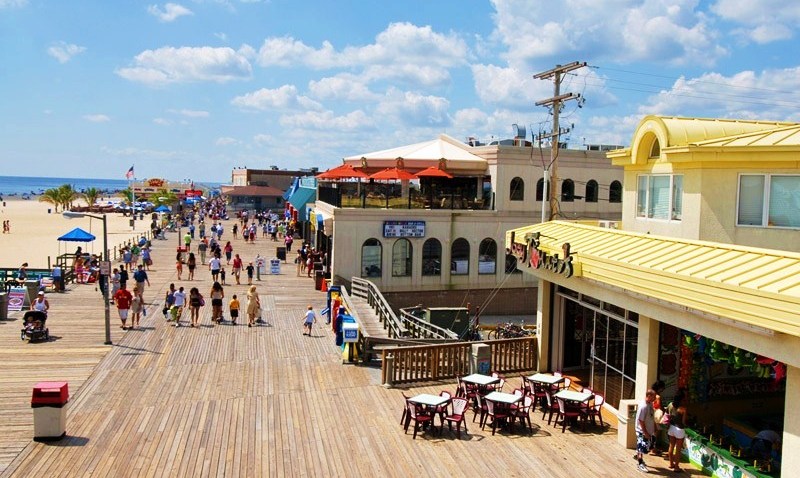 Before the concession stands close and the arcade games are powered down, a trip to the
Jenkinsons Boardwalk
seems like an ideal end-of-summer road trip.
Point Pleasant, N.J.'s boardwalk is home to an aquarium, plenty of rides, a 4,000-square-foot funhouse and events throughout the summer.
The Scene
The most fun things to do and places to be in D.C., Maryland and Virginia
The aquarium, full of our cold-blooded, underwater friends, also hosts events like the weekly beachcomber, when visitors can explore the shore with sharp-eyed aquariam staffers.
Other upcoming events include Pirate Day on Aug. 14 and Hot Halloween on Aug. 28 (which happens to be the last event of the summer), which stirs up a cauldron of activities including arts & crafts, games, rides -- all while you are (hopefully) dressed to the nines in your Halloween attire.
If the events don't stimulate your senses then the Fun House just might. You'll find all the tricks, including mazes, "shrinking" rooms, a rotating tunnel, trick mirrors, air blasts, sound effects, black lights, moving floors, slides and more. It's next to the mini golf course and rides (think bumper cars, the tornado roller coaster and that giant swing carousel that's pretty much a summertime requirement).
Not feeling the rides? Just plop down in a beach chair for the Movies on the Beach at Dark that happens weekly. You can also catch fireworks most Thursdays throughout the summer.
Most attractions open between 10 a.m. and noon daily. Point Pleasant is located about four hours from downtown D.C.