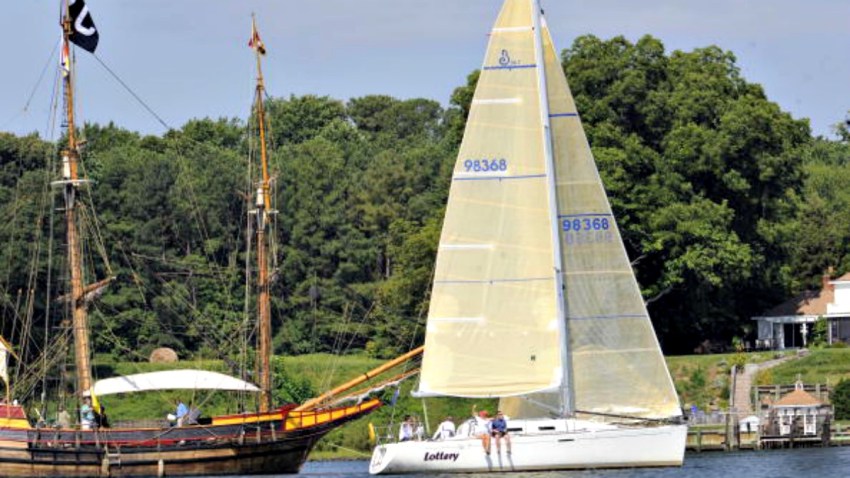 Feeling overheated after the District's brutal weather this week? Grab your friends and family and head toward the water.
Historic St. Mary's City will host its annual Beer Fest from noon to 6 p.m. on Saturday. Tickets are $18 for tasters and $8 for designated drivers, but you can nab two for $20 on LivngSocial.
St. Mary's is a waterfront town, making it feel much further than two hours from the District, and its 4th annual Beer Fest has a lot to offer. You'll find six kinds of beer and five food vendors available for guests to sample, as well as three musical acts.
The Scene
The most fun things to do and places to be in D.C., Maryland and Virginia
Eager to learn more about the beer you're drinking? Hollywood Hop Heads and Danny's Homebrew will be on site demonstrating how to brew at home.
If you can't find a friend to volunteer as D.D., or just want to stay by the water to catch some rays, book a room at the Inn at Brome Howard or Home2 Suites by Hilton to make a weekend of your trip.
If you do decide to extend your trip, make a reservation at the Brome Howard Inn for their famous Sunday brunch. June is the last month before fall to sample the brunch's buffet, quiche-of-the-week and $5 unlimited Bloody Marys. Reservations (available by calling 240-237-8319) are suggested for small parties and recommended for groups.
Be sure to leave a few hours after brunch to explore Historic St. Mary's City. Start your day at the Visitor Center with a video and continue your tour outside on your own or with the assistance of a smart-phone-friendly audio tour.
Looking for something more interactive? Visit the Town Center and help run a printing press, or check out the Godiah Spray Tobacco Plantation to see varieties of plants used 350 years ago for food and medicine. You can also meet and interact with livestock.
Finish your day at the St. John's Site Museum to see how archaeologists preserve colonial sites like Historic St. Mary's City, and head back to the city feeling refreshed and ready for the week ahead.