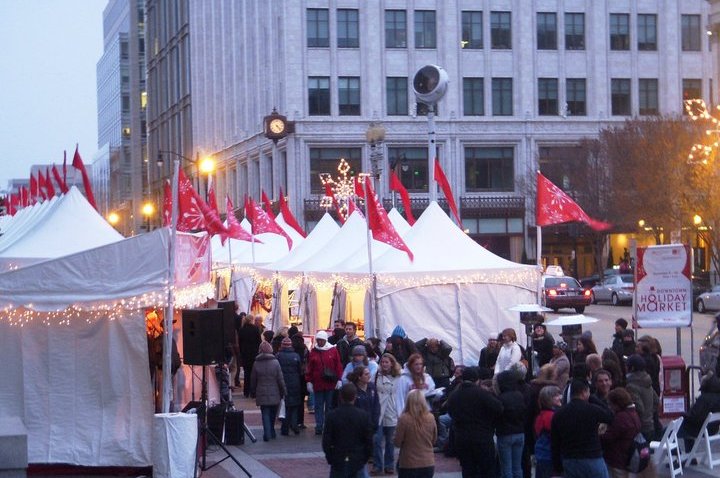 Tree lightings, Christmas parades and parties are important parts of this season's fun... but what about the shopping? Do not -- we repeat, do not forget the shopping.
The Downtown Holiday Market, a seasonal staple over the past eight years, reopened Nov. 30. The decorated, tented shopping village offers up gift items, food and live entertainment from acts such as Angie Head and Hot Buttered Nuggets.
If you are looking for a special something for the art lover on your list, check out Tom Wachs Photography, Art by Barton, JPOP Studios, Patsy's cards and 25+ other art, printmaking and photography vendors. Clothing and accessory boutiques include Art Inca Native, Chickie Chic Boutique and EasternSunshine.
And you can keep your strength up courtesy of the food trucks parked along the street. We know you were concerned about that.
The Downtown Holiday Market is open daily from noon to 8 p.m. through Dec. 23, centered around 8th and F streets NW.