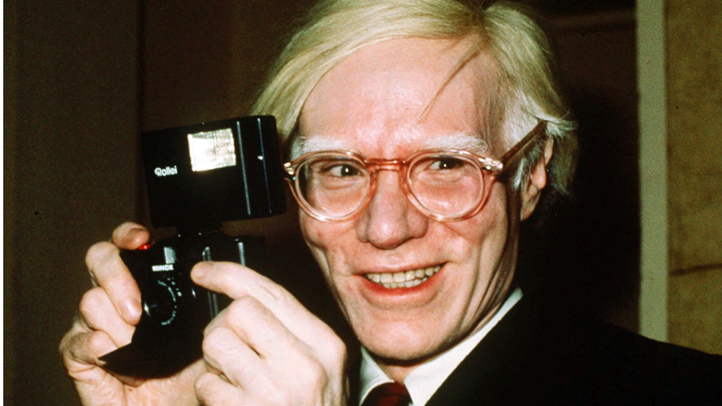 The following content is created in consultation with Capital One Bank. It does not reflect the work or opinions of NBC Washington's editorial staff. To learn more about Capital One Bank, visit CapitalOneBank.com.
Financially speaking, fall can be a tricky season to navigate. With summer over and the Holiday season ahead, it's time to save. But on the other hand, it's one of the most action-packed times of the year, stacked with sporting events, cultural happenings and other great excuses to get out of the house and explore your city.
Luckily, Capital One Bank is no stranger to value. Earn a great interest rate and free ATMs with a High Yield Checking account from Capital One Bank. Visit your local branch or
CapitalOneBank.com
for details.
That's why they've curated a list of the best free fall events in DC. Read on for fun outings that won't break the bank.
The Bentzen Ball Comedy Festival
October 12
From Ira Glass to Nick Kroll to TJ Miller, The Bentzen Ball Comedy Festival celebrates both cerebral and sophomoric comedy. Shows range from $15 to $30. But the Happy Hour show--taking place at Howard Theatre and featuring a slew of up and coming comics--is free of charge if you purchase a ticket to any other show during the festival. Purchase advance tickets for other shows at
Bentzenball.com
.
What Would Lincoln Do?
October 15
Though he's often cited as an inspiration by today's policy makers, Lincoln's politics are often abused. Or so say some of the members of tonight's panel.
Come find out the verdict at Ford's Theatre
as distinguished authors discuss the President's legacy and how he's interpreted (or misinterpreted) in the modern American era.
Andy Warhol: Silver Clouds
Through October 20
On loan from the Andy Warhol Museum in Pittsburgh, Artisphere invites guests to interact with the largest Silver Cloud instillation ever assembled on the East Coast. Warhol's acclaimed project fuses art and technology, and first made its acclaimed debut in 1966 at New York City's Leo Castelli gallery.
Click here
for details, then play with the unbridled, gratify-defying exhibit among friends or family (there's even a kid-friendly Studio 54 inspired dance party on October 13).
The Union Market Drive-In
Every Friday through November 8 (except October 25)
Union Market extends their popular summer drive-ins with this hotly anticipated "Encore Series." Movies like Good Will Hunting and Evan Almighty (as well as a fan determined movie voted for via Twitter and Facebook) will be shown on Union Market's three-story wall. Entry is free but it's a first-come-first-serve basis, so arrive by 6 p.m. by car, bike or foot. A variety of vendors will sell food and drinks. For more information,
click here
.