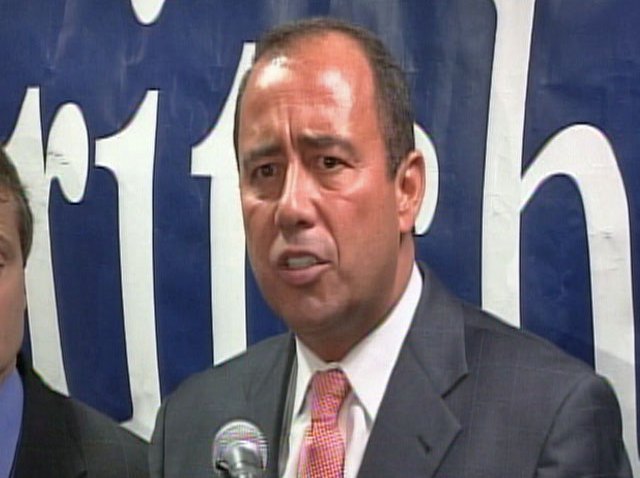 Looking to experiment just how much funnel cake is a good idea before hopping on that spinny carnival ride?

Luckily for you, County fair season is coming up -- and we've rounded up the top fairs in Maryland and Virginia.

Go ahead. Step into that universe where dough is meant to be fried, pigs are meant to be raced and pies are not simply for eating, but for judging.

IN MARYLAND:
Montgomery County Agricultural Fair
When: (Aug. 8-16)
Where: Montgomery County Fairgrounds (16 Chestnut St., Gaithersburg)
Only at a county fair can you find a monster truck show, a robot, a puppet show and a performance by real live grizzly bears -- all while munching on a bag of kettle corn that's roughly the size of a car. Admission is $10 for adults; ages 11 and younger are free.
When: Sept. 4-7
Where: Prince George's Equestrian Center and Show Place Arena (14900 Pennsylvania Ave, Upper Marlboro)
Which baby is the most beautiful? What kind of balloon animal do I want? These are the questions you'll ponder while at the Prince George's County Fair. Admission is $6 for ages 12 and older; $5 for kids ages 6-11; kids 5 and younger are free.

Anne Arundel County Fair
When: Sept. 11-15
Where: Anne Arundel County Fairgrounds (1450 General's Highway, Crownsville)
If you can't win over the crowd at "Arundel Idol," you can always try for the watermelon eating contest. Admission is $6 for adults 16 and older; $4 for ages 8-15; kids 7 and younger are free.
When: Sept. 11-14
Where: Charles County Fairgrounds (8440 Fairgrounds Road, La Plata)
Go for the long list of exhibits (think livestock, arts and crafts, quilts, etc.) and stay for the old-fashioned fair goodness of lawn mower racing and pet shows -- there's even a contest for the dog with the most "ear-resistable" ears. Admission is $5 for ages 11 and older; kids 10 and younger are free.
When: Aug. 2-9
Where: Howard County Fairgrounds (2210 Fairground Road, West Friendship)
Head out to Howard County for a day (or two) filled with magic shows, square dancing and all the classic fair favorites. Admission is $5 for ages 10 and up, and $2 for ages 62 and up; kids younger than 10 are free.
When: Sept. 12-20
Where: Frederick Fairgrounds (797 E. Patrick St. Frederick)
During the day, there's tractor pulls, goat shows and plenty of fair food to go around. At night, there's a top-notch music lineup including Kip Moore, Brantley Gilber, Kenny Roers, Chris Young and Cassadee Pope. Admission is $8 for ages 11 and up; kids ages 10 and younger are free.
When: Sept. 18-21
Where: St. Mary's County Fairgrounds (42455 Fairgrounds Road, Leonardtown)
There's not a beauty pageant at this fair -- instead, they crown a "queen of tolerance." There's also a parade, cutest-kid contest and a galore of carnival treats throughout this festive weekend. Admission is $5 for adults and $1 for kids ages 6-12; kids younger than 6 are free.

IN VIRGINIA:

Arlington County Fair

When: Aug. 6-10
Where: Thomas Jefferson Community Center (3501 Second St. S., Arlington)
This fair is free and Metro-accessible! With everything from pony rides to pig races, there's a neat blend of fair festivities happening in Arlington. Plus, if you need to burn a few calories before/after gorging on corndogs, sign up for the fair's 5K run on Aug. 9. Reminder: Admission is free!

Fairfax County 4H Fair and Carnival

When: Aug. 1-3
Where: Frying Pan Park (2709 W. Ox Rd., Herndon)
Enjoy three days of Fairfax's finest with horse shows, dog shows and exhibits in virtually every category. There's hundreds of food entries -- and at least 20 are dedicated to cookies and cake (just a heads up). Admission is free, but parking is $7.
When: July 17-20
Where: Fauquier County Fairgrounds (6209 Old Auburn Road, Warrenton)
From fireworks to hayrides to baby beauty pageants, it's sure to be a jam-packed weekend in Fauquier County. Country music singer Darrly Worley will also be stopping by. Admission is $10 for ages 13 and older, $5 for 12 and younger.

Loudoun County Fair

When: July 21-26
Where: Loudoun County Fairgrounds (17558 Dry Mill Road, Leesburg)
You won't want to miss the long list of happenings in Loudoun County. It starts with a corn-on-the-cob eating contest and keeps going until Saturday's "Kiss-A-Pig" contest. The main attractions include a rodeo, demolition derby, and a concert by Chris Lane. Admission is $15 for adults and $5 for children 6-14.
When: Aug. 8-16
Where: Prince William County Fairgrounds (10624 Dumfries Road, Manassas)
Along with the promise of all things carnival-like, Virginia's largest fair features two weeks of tractor pulls, rodeos and demolition derbies. Admission is $10 for adults ages 14-59, $13 for ages 5-13 and ages 60 and up; kids 4 and younger are free.

IN THE DISTRICT:

D.C. "State" Fair

When: Sept. 20
Where: Old City Farm and Guild (925 Rhode Island Ave. NW)
Farming may not come to mind when you think of the District, but there will be a host of "home-grown" talent at this fair. For the fifth year in a row, you can check out photography, plants, food and art by locals while enjoying the fair atmosphere.