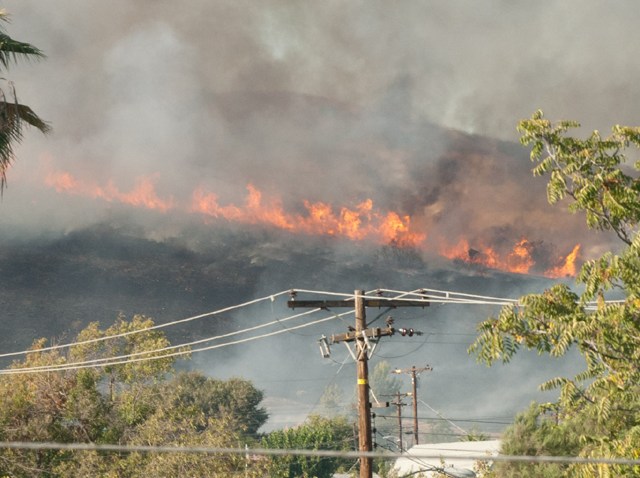 Attention, cider lovers everywhere: Virginia is attempting to entice you with Cider Week 2014. (Is it working yet?) From Nov. 14 to 23, you can bring your friends out for a week full of food, events and most importantly, hard cider.
Here are our picks for the best events this week:
Virginia Cider Harvest Tasting (1797 Hydraulic Road, Charlottesville) -- On Friday, Nov. 14, kick off Cider Week at Charlottesville's Whole Foods for the season's best cider. Free admission; 3-6 p.m.
The Scene
The most fun things to do and places to be in D.C., Maryland and Virginia
Cider Under the Stars (5909 Long Fall Lane, Delaplane) -- On the weekend of Nov.14-16, Custom Adventure Tours is putting on a three-day camping event, during which you can go hiking and taste hard ciders at Cobbler Mountain Cellars. Different events each day will let you explore the area and meet new people while tasting hard cider along the way. $195 with camping gear and setup provided; $135 if you bring your own gear.
Richmond Cider Celebration (100 N. 17th St., Richmond) -- On Saturday, Nov. 15, head to the 17th Street Market to taste hard ciders and apple juices, take workshops on juice pressing, and more. Local restaurants will also be offering food for sale. $20 ticket includes 10 cider tastings; free admission for those under 21; 11 a.m.-4 p.m.

Cider Press Sampling (Virtue Feed & Grain, 106 S Union St., Alexandria) -- On Sunday, Nov. 16, enjoy the Second Annual Cider Press and taste unlimited samples of hard ciders. This event will benefit SCAN (Stop Child Abuse Now) of Northern Virginia. You'll have the chance to win fun prizes and listen to live entertainment. $25 in advance or $35 at the door; 7-10 p.m.
Hill & Holler Cider Dinner (2801 E. Franklin St., Richmond) -- On Sunday, Nov. 16, visit food stations in Libby Hill Park for bites from Richmond's top chefs. Enjoy dinner in a rustic setting with pairings of hard cider with each dish. $65; 3-6 p.m.
Home Cidermaker's Workshop (900 Preston Ave., Charlottesville) -- On Wednesday, Nov. 19, learn the art and science behind cider making. Juice and home cider making supplies from Fifth Season will be available for purchase. Free admission; 6-8 p.m.
Cider Happy Hour with Blue Bee Cider (212 W. 6th St., Richmond) -- On Thursday, Nov. 20, bring your friends to Blue Bee Cider and enjoy six ciders in bottles, with one or two more on tap. Free admission; 5-8 p.m.
Clash of the Pippins (2545 Rural Ridge Lane, North Garden) -- On Saturday, Nov. 22, get your blindfolds ready and be the judge at a blind cider tasting at Albemarle Ciderworks. $15; 5:30-7:30 p.m.
Cider Fest 2014 All-Day Festival (6065 Turkey Sag Road, Keswick) -- On Sunday, Nov. 23, end Cider Week at Castle Hill Cider for a day full of live music and Virginia's best cider. Local performers Erin and the Wildfire and We Are Star Children will be taking the stage. $25; 10 a.m.-6 p.m.