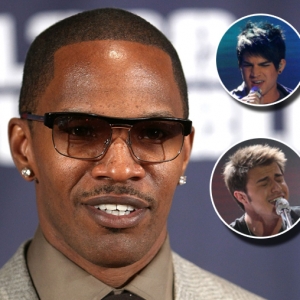 Party like it's 1732 this Presidents Day weekend.
Alexandria, Virginia -- George Washington's adopted hometown -- is packing February with more than a dozen presidential festivities, and we also have several other suggestions for you to get a taste of history.
George Washington's Birthday Parade: Feb. 16, 1-3 p.m.
The Scene
The most fun things to do and places to be in D.C., Maryland and Virginia
Forget a frosted cake and numbered candles -- George Washington's birthday deserves a massive parade. The annual George Washington Birthday Parade follows a one-mile route through Old Town Alexandria. More than 3,000 participants will include bands and horses.
Adulteration of Chocolate Tasting: Feb. 15, 3-5 p.m.
Step inside Gadsby's Tavern Museum (134 North Royal St.) for a delectable tasting experience pairing rum, brandy, whiskey and Madeira -- George Washington's favorite drink! -- with American Heritage Chocolate. Raise a glass to our first president on Sunday, Feb. 15. Along with your chocolate and spirits, you will receive a helping of history on 18th-century beverages and their consumption by our founding fathers. Tickets are $45.
You can see a full list of Alexandria events and information here. And read on for more ways to celebrate Washington, as well as presidents James Madison and Abraham Lincoln:
George Washington's Birthday Weekend, Feb. 14-16
Head south of Alexandria for fun at Mount Vernon. It's is a spectacular site to tour even without special events going on, but George Washington's Birthday Weekend mixes in special extras, including a sample of Washington's favorite breakfast Feb. 14-15 (included in admission). Other events include an 18th-century dancing demo, wreath-laying ceremonies at Washington's tomb, storytelling, a military demonstration with the Old Guard Fife & Drum Corps, and more. All of Mount Vernon's events will be open free-of-charge Feb. 16.
Madison and the Constitution Tour: Feb. 14 & 16
Visit Montpelier in Virginia, the lifelong home of James Madison. Take the Madison and the Constitution Tour (Saturday and Monday, 1 p.m.) to learn more about Madison and his role as father of the Constitution. Tickets are $20 for adults, $7 for children older than six; admission is free for kids under 6.
Ceremony at Lincoln Memorial: Feb. 12, 12 p.m.
Stop by the Lincoln Memorial to honor President Lincoln for a wreath-laying ceremony and a dramatic reading of the Gettysburg Address. Too cold outside? Snuggle in at home that night and watch the 2012 historical drama "Lincoln."
Tours of Lincoln's Cottage: Daily

Lincoln used to retire to his "country" cottage -- in Northeast D.C. back when downtown life got to be too much. Back then, his cottage really was in the country, and even as the city sprang up around it, the beautiful grounds evoke a sense of Lincoln's time and place. One-hour tours of the cottage on the grounds of the Old Soldier's Home are offered daily, on the hour each hour from 10 a.m. to 3 p.m. Mondays through Saturdays and 11 a.m. to 3 p.m. Sunday. Reservations are strongly recommended because weekend tours often sell out.
Presidential Family Fun Day: Feb. 15, 11:30 a.m.-3 p.m.
The National Portrait Gallery (8th & F streets NW) hosts an afternoon of crafts and performances in the Kogod Courtyard. Kids will get to meet "George Washington" and "Abraham Lincoln," join in activities like Presidential Polaroids and making picture frames, get their pictures taken with the Washington Nationals Racing Presidents and more.