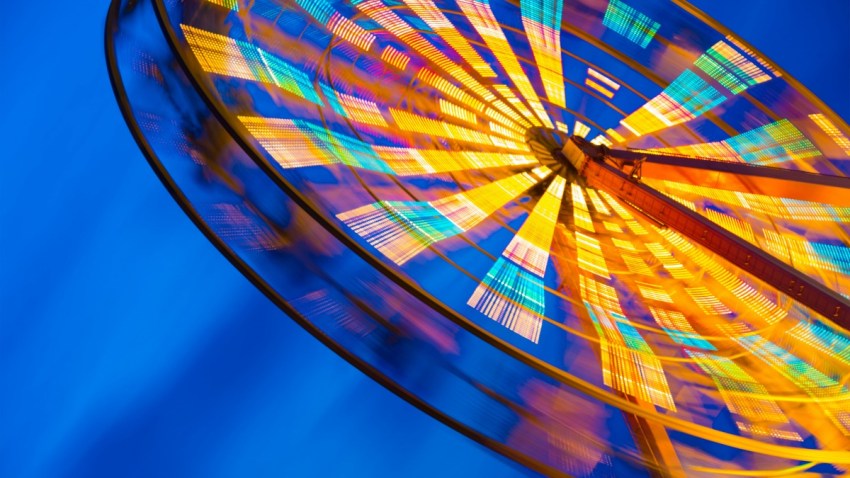 Virginia is certainly for lovers -- of a good time. Celebrate Fairfax!, coming up the weekend of June 5-7, is the perfect opportunity to embrace all Virginia has to offer.
This three-day festival is gathering more than 300 exhibitors, food vendors, and interactive activities in the Fairfax County Government Center (12000 Government Center Parkway) to start off summer.
Live concerts will take place on nine stages throughout the day, with a special main stage performance each evening, including 3 Doors Down on Saturday night. One stage will feature up-and-coming regional bands Friday and Saturday.
The Scene
The most fun things to do and places to be in D.C., Maryland and Virginia
You'll also find a petting zoo, the Fairfax County Karaoke Championship and a full-fledged carnival complete with a Ferris wheel, tea cups and roller coasters, as well as live reptiles and magic shows.
Every evening ends in a blast with fireworks gleaming in the dark sky.
The festival runs from 6 p.m. to midnight on Friday, 10 a.m. to midnight on Saturday and 11 a.m. to 7 p.m. on Sunday.
You can purchase tickets online or at any Northern Virginia Wegmans location.
General adult admission is $12; weekend passes are $22 for admission only. Tickets that include admission with rides are $35. Kids' admission is $5; kids' admission with rides is $28. There are several VIP package deals and group rates. You can check the website to catch all the ticket deals.
You can park at the Fairfax County Government Center if you arrive early enough; several off-site parking places are available in case parking runs out. You can park next to the Fairfax Marriott (11787 Lee Jackson Memorial Highway), near the ManTech Corporation Building (12015 Lee Jackson Memorial Highway) and on Fair Lakes Circle.
Free shuttle buses will be running continuously among these parking locations. The shuttle runs from 4:30 p.m. to 12:30 a.m. on Friday, 8:30 a.m. to 12:30 a.m. on Saturday and 9:30 a.m. to 7:30 p.m. on Sunday.
Fairfax Connector Shuttle Buses run to and from the Vienna Metro stop on the Orange Line every 30 minutes during fair hours.