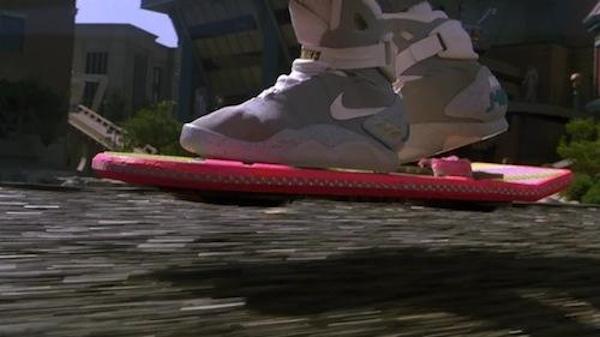 OK, so we're still waiting for hoverboards that work on water, but on Wednesday, we're celebrating the day that Marty McFly arrived in the future in the popular sequel "Back to the Future Part II."
Slip on your size-adjusting jacket (they make those... right?) and Nike Hyperdunks and head to Fantom Comics (2010 P St. NW) Wednesday at 6 p.m. for a "Back to the Future" Day party 30 years in the making.
Enjoy photo opportunities with a genuine DeLorean, specialty drinks like the Biff Brew and contests with prizes throughout the night. The contests will reward the best "Back to the Future" costume and the best "Back to the Future" impression of a line or two from the movie, from any character.
The $5 cover charge will help to compensate for the Dupont Circle comic store's temporary liquor license. Fantom owner Matthew Klokel plans to collaborate with a local bartender to create movie-themed drinks.
Movie clips and trivia will bring Hill Valley to D.C., while we all patiently await other "Back to the Future" technological predictions.