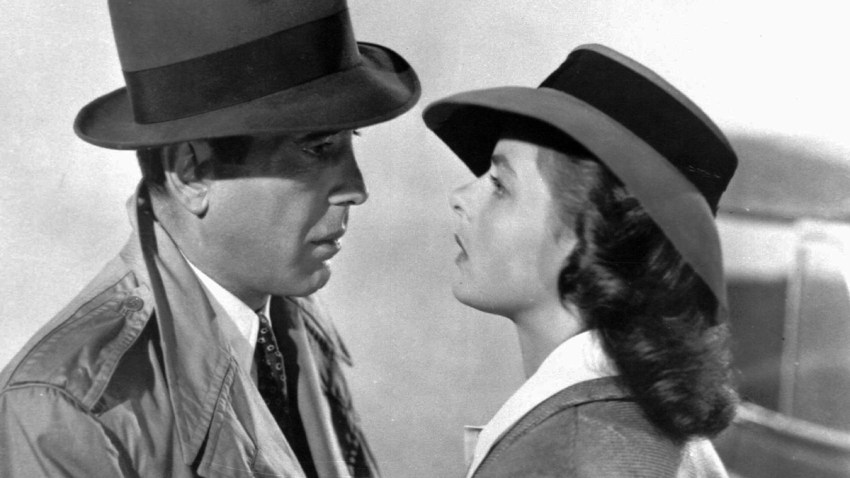 Here's looking at you, Valentine.
Live vicariously through the pinnacle of Hollywood romance on Valentine's Day weekend. Landmark's E Street Cinema (555 11th St. NW) will show the 1942 Academy Award-winning "Casablanca," late this Feb. 13 and 14.
"Casablanca" stars Humphrey Bogart and Ingrid Bergman and follows their characters' complicated relationship against the backdrop of World War II-era fascism.
The Scene
The most fun things to do and places to be in D.C., Maryland and Virginia
Deemed by countless critics and viewers as one of the greatest films of all time, "Casablanca" is a quintessential choice for a Valentine's Day viewing. The late timing -- showings start at 11:59 p.m. -- means you won't have to skip out on V-Day dinner, either.
Of all the theaters in the world, walk into Landmark's E Street Cinema. You can order tickets online here.