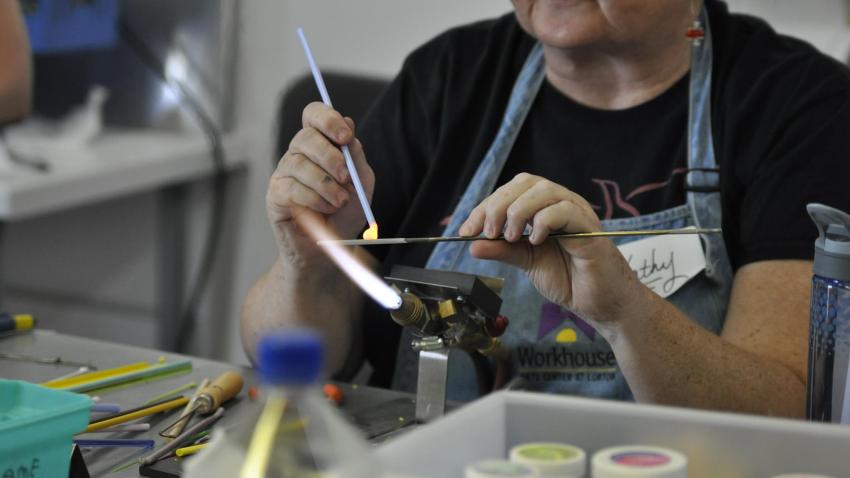 You've staked out your Black Friday shopping locations and searched the Internet for the best deals -- but you can get clothes any time and we're sure that the DVD you want to buy for your nephew will still be the same price in three months.
But what price can you put on an original art piece? A sale price, right?
Before you're totally spent, take a trip to
Workhouse Arts Center
for their Black Friday Holiday Celebration.
On Friday, Nov. 29 from 9 a.m to 7 p.m., shop the campus-wide sale event at Workhouse, a former prison now home to dozens of studios for more than 100 artists. Find fun and unique gift ideas at multiple price points.
If buying art isn't on your agenda, then buying someone a
nine-week course
in the arts might do the trick. The center offers weekly classes that are nine weeks long for all skill levels and all ages. Each quarter offers courses in culinary, visual arts, mixed media and hot glass, to name a few. The winter quarter ($150 per person) starts Jan. 9.
Admission to Workhouse is free. Normal business hours are Wed.- Sat., 11-6 p.m. and Sundays noon-5 p.m. Workhouse is located at 9601 Ox Road in Lorton, Va., about 45 minutes from downtown D.C.