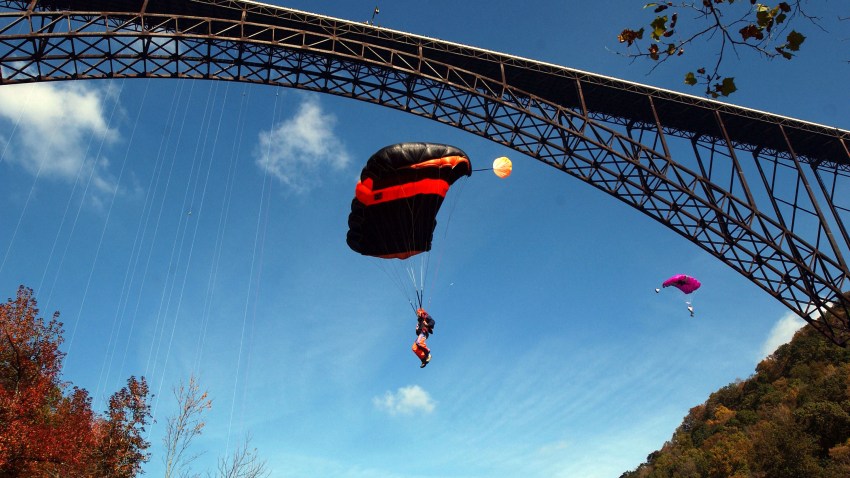 Besides having the world's best whitewater rapids, the New River Gorge in West Virginia is also the home to Bridge Day, a one-day extreme sport celebration that features hundreds of rappellers and BASE jumpers.
Bridge Day -- Saturday, Oct. 19 -- stops traffic (literally) as thousands of spectators watch BASE jumpers and rappellers test their skills on the second-longest arch bridge in the U.S.
The Scene
The most fun things to do and places to be in D.C., Maryland and Virginia
If you can, go a day early for
Taste of Bridge Day
that Friday, Oct. 18. From 5 to 9 p.m., local food vendors will serve a sample size ($1 each) portion of their specialties.
Bridge Day will also feature a tandem BASE jump contest and the opp for spectators to jump as well.
If you intend to stay the weekend, enjoy other activities near the gorge like hiking, rafting and camping.
Lodging options
are available. Our pick:
ACE Adventure Center
, which offers mountain-top camping, chalets and cabins, as well as rafting and adventure packages.
The festival is about five hours west of D.C. near Fayetteville, W.V.