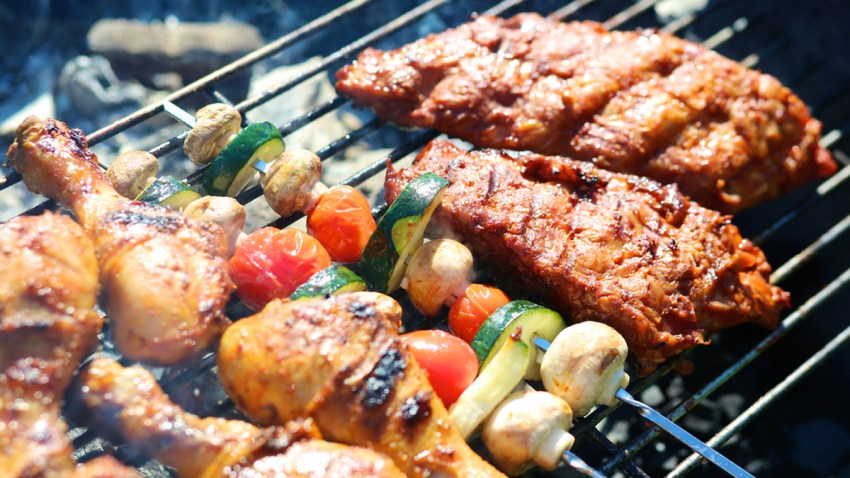 If you enjoy barbecue, beer and bourbon (wait, who doesn't?), you can soon get a taste of all three at National Harbor (165 Waterfront St., National Harbor, Maryland).
This two-day festival of beer sipping, bourbon tasting, and pork worshiping runs June 19-20, rain or shine. Admission to the Beer, Bourbon and Barbecue Festival includes a free souvenir glass for unlimited tastings of 40 bourbons and 60 beers on tap.
Sip and taste to the sounds of live rock, blues and bluegrass all day. You can take a break and cool off in the cigar tent, or tune in to a seminar from a brewmaster in the tasting theater.
The Scene
The most fun things to do and places to be in D.C., Maryland and Virginia
Pork lovers can pig out with the Shrine of the Swine, a pig roast cycling in a new whole hog each hour. For a price, you can indulge in all the pulled pork, ribs and brisket your stomach can handle. Bacon lovers can check out the VIP section, which features 10 tasting stations with bacon from local and far-away restaurants, and comes with two extra hours of tasting.
A 5,000-square-foot game area offers cornhole, tricycle racing and foosball.
Ticket options include:
Grand Poobah 2-Day All-Access Pass: $99 advance only, includes VIP, both days
Whole Hog Friday Night Pickin' Session: $65 advance / $75 on-site, Friday 6-10 p.m.
VIP Saturday Bacon & Whole Hog Session: $59 advance / $70 on-site, Saturday noon-6 p.m.
Regular Saturday Session: $39 advance / $45 on-site, Saturday 2-6 p.m.
Designated Driver Ticket: $29, grants admission only, Saturday, noon-6 p.m.
Advance ticket sales end June 17 at 5 p.m., or when tickets sell out. A portion of all proceeds will benefit the Spirit of Hope Children's Foundation.