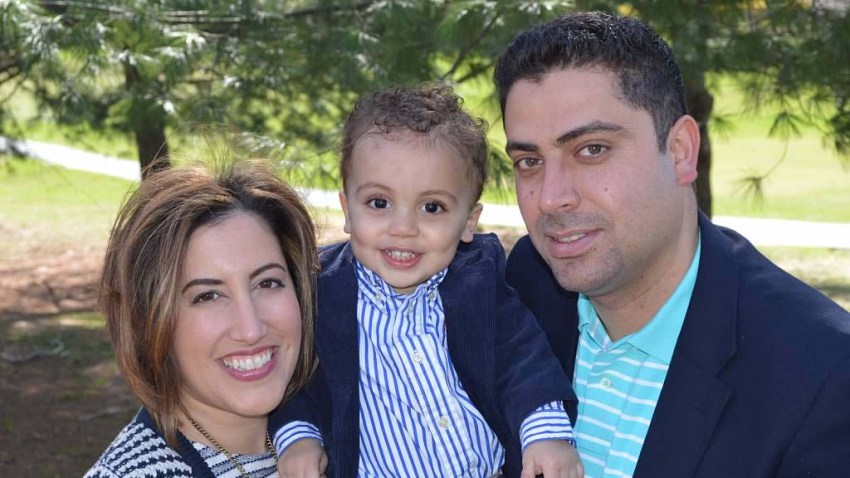 The following content is created in consultation with Allstate. It does not reflect the work or opinions of NBC Washington's editorial staff. To learn more about Allstate, visit allstate.com.
Allstate Agency owner Marisa Alonso has never taken this country for granted.
The proud Cuban American's grandparents immigrated to the United States with nothing, but through hard work and the close, family-oriented Hispanic community were able to provide a better life for Marisa's father, who opened a successful mortgage business in 1995.
Like her father, Marisa was born with an entrepreneurial spirit and a strong work ethic, opening her own real estate settlement company shortly after graduating from the University of Virginia. Being bilingual, Marisa served the Hispanic community by making sure all closings were conducted in Spanish.
But Marisa didn't stop there. Eager to continue working as her own boss and to further serve the Hispanic community, she also became an Allstate Agency owner, a position that has allowed her to help families insure everything they have worked very hard to build.
For entrepreneurs who want to run their own business and help their clients, the Allstate Agency ownership opportunity offers a rewarding career in the D.C. metropolitan area. That's why Allstate is looking for local candidates like Marisa, professionals with an entrepreneurial spirit and the ability to run his or her own business, from hiring and motivating a staff to obtaining the appropriate licenses.
Marisa exemplifies what Allstate looks for in their agency owners. She's hard working, ambitious and is eager to give back to a community that has given her so much, whether she's working with the 60 local Special Olympics athletes she coaches, hosting her own bi-weekly radio segments on Radio America or helping the Hispanic community insure their lives through her Allstate Agency.
"I greatly appreciate what has been passed down to me as part of my Hispanic culture," Marisa says. "Family is our number one priority; food a close second! I now get the satisfaction of helping my customers protect what matters most to them as well – their family."
To learn more about the Allstate Agency Ownership opportunity, visit allstateagent.com.