Sticking around D.C., Maryland or Virginia for Labor Day weekend? We've rounded up the best ways to make the most of dwindling summer days.
(If you want to plan a last-minute getaway, NBCWashington's Worth the Trip blog has plenty of inspiration).
All Weekend
Greenbelt Labor Day Festival
Roosevelt Center, 101 Centerway, Greenbelt, Maryland
Carnival rides opened up Friday alongside live bands, food, sports, art exhibits, a used book sale and other activities. Admission to the festival, which runs through Monday, is free.
"Hive" Exhibit's Last Weekend
National Building Museum, 401 F St. NW
D.C. has buzzed this summer about "Hive," the National Building Museum's interactive exhibit. Labor Day weekend will be your last chance to see it. Tickets are $16 for adults and $13 for children, seniors and students with an ID.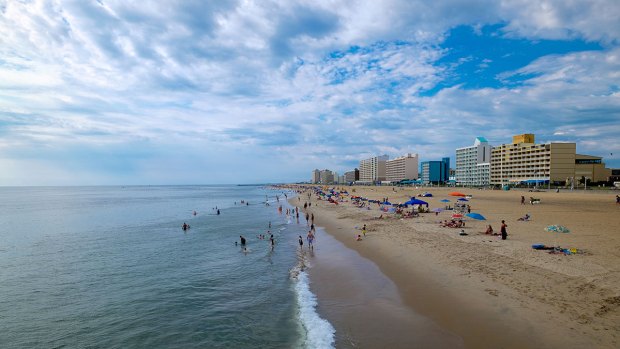 Top 10 Beaches Near the DC Area
Maryland Renaissance Festival
821 Crownsville Road, Annapolis, MD
Enjoy medieval-style food, drinks and entertainment, including knights jousting in full armor, bards strumming lutes, and daredevils swallowing swords. Adult tickets are $19; kids younger than 7 get in for free. (Note that food sales are cash only, so hit an ATM beforehand.)
Free Outdoor Movies
Various locations
Movies at Penrose Square in Arlington will show "The Princess Bride" Sept. 2, while "Mission Impossible: Rogue Nation" will be screened as part of the Summer Movies at The Wine Bin series in Ellicott City. You can catch both the 1997 and 1950 versions of "Cinderella" at National Harbor or "Babe" in Woodbridge Sept. 3.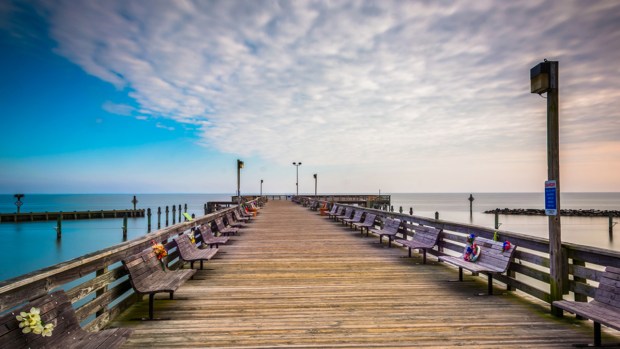 10 Places to Swim If You Want to Avoid Bay Bridge Traffic

Monday, Sept. 4
Clifton Lions Club Labor Day Car Show
4081 University Drive, Fairfax, Virginia
From 8 a.m. to 3 p.m. on Labor Day, you can see hot rods, antique vehicles, muscle cars and motorcycles at a car show sponsored by the Clifton Lions Club. All proceeds go to The Northern Virginia Therapeutic Riding Program and Life With Cancer.
Kensington Labor Day Parade and Festival
St. Paul Park, Plyers Mill Road and St. Paul Street, Kensington, Maryland
Kick back and watch marching bands, equestrian groups, dancers and floats pass by at Kensington's 50th annual Labor Day parade. The parade begins at 10 a.m. Monday and will travel down Connecticut Avenue. Check out the website for more details on the route. After the parade, you can hit up the festival until 4 p.m. for food, games and kids' activities.
Herndon Labor Day Festival
Herndon Town Green, 777 Lynn Street, Herndon, Virginia
Enjoy live music and lawn games while sipping craft beer and wine and munching on food from local restaurants beginning at 11 a.m. Monday. A $20 wristband will get you a wine glass and 3 beer tastings. Extra beer tastings cost $2 each. (Or, if you don't drink, you can watch the music for $5).
---
PAST EVENTS:
Saturday, Sept. 2
National Book Festival
Walter E. Washington Convention Center, 801 Mount Vernon Place NW
Featured authors at the Library of Congress' National Book Festival will include David McCullough, Michael Lewis, Roxane Gay, Condoleezza Rice, Kate DiCamillo, Thomas L. Friedman, Scott Turow, Michael Eric Dyson, Nicola Yoon and Ernest Gaines. See the complete authors schedule online here. You'll also find family-friendly activities, books for sale from Politics & Prose and more.
Drink the World International Beer Fest
The Fairgrounds, 1299 Half St. SE
Bottomless beer samples, live music and an international-themed dress up contest are staples at this festival. There are two $39 sessions on Saturday, one that goes from 1 p.m. to 4 p.m. and another from 7 p.m. to 10 p.m. Splurge an extra $10 for a VIP ticket and you get an extra hour of sips.
Fort DuPont Summer Concert Series
3600 F St. SE
Listen to the SOS Band and the Old School Singers at this free outdoor concert.
National Harbor Summer Snow Globe
The National Harbor's cool-off event, Summer Snow Globe, will come to a close Labor Day Weekend with a White Out Party. The party runs from 2 p.m. to 12 a.m. Saturday. Organizers say if you wear white, you get half price on certain cocktails. The party will also feature live music and winter snowfall every 20 minutes.
Sunday, Sept. 3
National Symphony Orchestra
U.S. Capitol West Lawn
Treat your ears to an "America-inspired program" featuring folk and bluegrass music on the Capitol Lawn. Pack a picnic dinner for the 8 p.m. performance. No alcohol is allowed. Gates open at 3 p.m., and you can catch a rehearsal performance at 3:30 p.m. You do not need a ticket to attend.