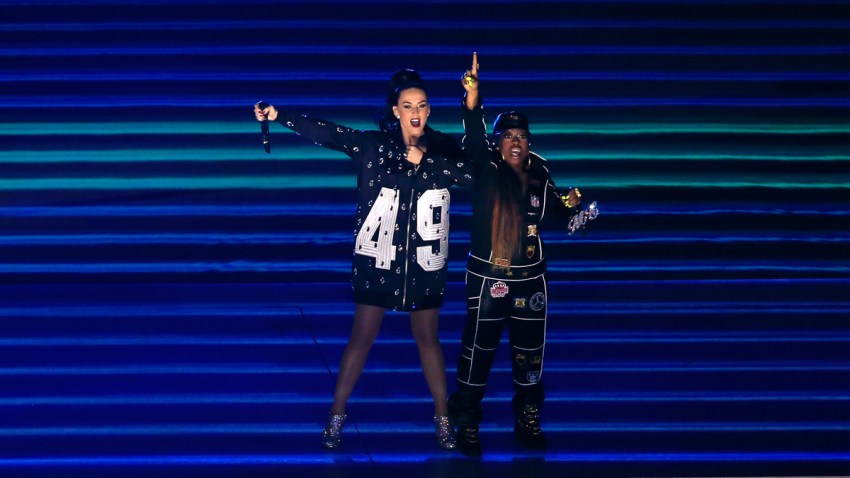 Super Bowl parodies, clever commercials and an electric halftime performance reminded us of yet another reason to tune into Super Bowl XLIX: the music. And iTunes' Top 100 songs chart is showing that viewers connected with this year's Super Bowl music, both old and new.
Here's what we noticed climbing the charts Monday:
#1. "Uptown Funk" -- Mark Ronson ft. Bruno Mars; released Nov. 10, 2014
The Scene
The most fun things to do and places to be in D.C., Maryland and Virginia
This one got off the ground even before the big game. Mark Ronson's upbeat single claimed the top spot on iTunes' Top 100 as the unofficial song of viral Super Bowl parodies. Both Patriots and Seahawks fans took the challenge very seriously, choreographing entire music videos before the game.
#28. "Roar" -- Katy Perry; released Oct. 22, 2013
#29. "Firework" -- Katy Perry; released Aug. 24, 2010
#34. "Dark Horse" -- Katy Perry; released Oct. 22, 2013
#83. "I Kissed a Girl" -- Katy Perry; released June 17, 2008
Halftime is the main attraction for many viewers, whether they're football fans or not. This year, pop star Katy Perry wowed the crowd with a few of her most popular singles. Perry's performance included fireworks, "sharks," projection mapping and a duet with Lenny Kravitz, of course.
#10. "Work It" -- Missy Elliot; released Nov. 11, 2002
Rapper/producer Missy Elliott joined halftime headliner Katy Perry for a performance of her 2002 hit "Work It." A significant portion of more than 28.4 million tweets about Super Bowl XLIX were generated by fans psyched about her (almost) surprise appearance. On Monday afternoon, Elliott expressed hope that a new generation of fans had been made.
#51. Cat's in the Cradle" -- Harry Chapin; released 1974
Harry Chapin's 1974 classic "Cat's in the Cradle" popped up as #51 on iTunes' top songs after being featured in an emotional Nissan commercial about a racecar driver whose son is growing up watching him on TV.
#65. "I'm Gonna Be (500 Miles)" -- Sleeping At Last; released May. 13, 2014
Once again, Budweiser shows they know how to capture the hearts of their audience. Their already-famous Clydesdale and puppy commercial told the tale of a lost pup who returned home with the help of his best buds. The commercial featured Sleeping At Last's cover of "I'm Gonna Be (500 Miles)," more than 20 years after The Proclaimers' original 1988 version became a huge hit after it was featured in the 1993 flick "Benny and Joon."