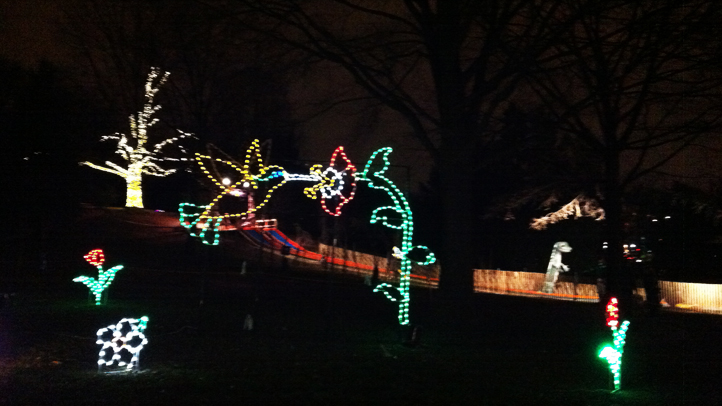 Haven't made it to the National Zoo this holiday season? Catch up on what you're missing with our 12 Days of ZooLights. From Nov. 23 to Jan. 1, the zoo presents a sparking light display featuring sculptures of many of the zoo's most popular animals. We're sharing one with you each day.
Today's animal: Hummingbird

ZooLights debut: The hummingbird display was first featured in 2007.

Number of lights used: 350

Habitat: Hummingbirds are only found in the Americas in large cities and forested areas.

At the zoo: There are no hummingbirds at the zoo currently.

Bet you didn't know... Hummingbirds cannot hop or walk.
PREVIOUS DAYS:

The Scene
The most fun things to do and places to be in D.C., Maryland and Virginia
Day 7 (Dec. 25): Donkey
Day 6 (Dec. 24): Butterfly
Day 5 (Dec. 21): Crab
Day 4 (Dec. 20): Cow
Day 3 (Dec. 19): Flamingo
Day 2 (Dec. 18): Cheetah
Day 1 (Dec. 17): Komodo Dragon