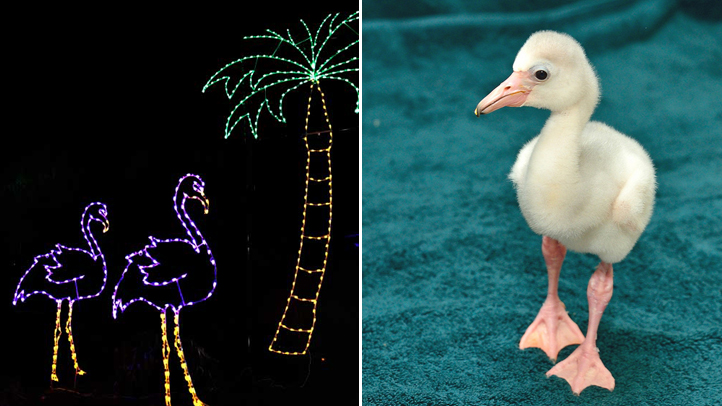 Haven't made it to the National Zoo this holiday season? Catch up on what you're missing with our 12 Days of ZooLights. From Nov. 23 to Jan. 1, the zoo presents a sparking light display featuring sculptures of many of the zoo's most popular animals. We're sharing one with you each day.
Name of animal: Flamingo

Habitat: Flamingos live in saltwater shallows throughout Central and South America, The West Indies and the Galapagos Islands

In the wild: Wild flamingos flock in hundreds. They gather near bodies of salt water and use their beaks to gather edible plants and insects.

Number of flamingos at zoo: About 60

Zoo history: Some of the zoo's flamingos have been living there since 1965. Most live in the Bird House.

Bet you didn't know... Female flamingos only incubate eggs for about 30 days.
---
The Scene
The most fun things to do and places to be in D.C., Maryland and Virginia
PREVIOUS DAYS:

Day 2 (Dec. 18): Cheetah
Day 1 (Dec. 17): Komodo Dragon