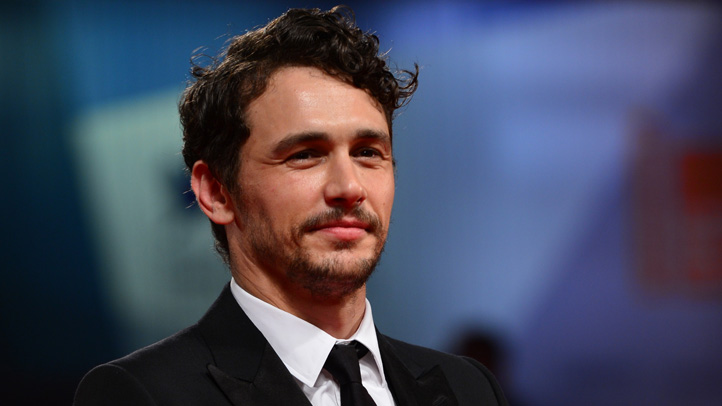 James Franco has found yet another medium with which to express his artistic self. Ovation has just announced the 35-year-old multitalented star will be getting his very own--wait for it--TV show.
Franco's television series, titled James Franco Presents, is set to premiere in November of this year and "will document his provocative explorations of the world of art."
According to Ovation's website, the series will give viewers an, "Unprecedented look at the fascinating projects and real life adventures of James Franco...from his gallery exhibits to his students' films, the innovative series will also provide an exclusive opportunity to hear Mr. Franco's point of view on his most-personal passion projects, most of which have not been seen by the public."
"This is a show where content dictates form and form dictates content," Franco says in a statement. "It is an art show that is an art piece, meaning the show has synched with the rhythms of my life and work."
James Franco Presents will be comprised of the Pineapple Express actor's own video diaries, footage from his art films and interactions between him and his heroes from every artistic genre. "With an intellectual curiosity as vast as his network of iconic artist friends, the series will expose renowned and respected icons to an entirely new generation," the site says.
"Hosted and executive produced by James himself, James Franco Presents will give viewers an extraordinary opportunity to travel across the world with him as he concocts his laboratory of creative projects," reads the channel's announcement. "Mr. Franco's love of literature, film, fine arts, and more has finally manifested itself in an accessible format that uncovers the artistic works, issues and topics vital to the arts communities, while also inviting an active dialogue with viewers."
Is that enough Franco for you? Can you wait for Franco to hit a TV near you? Franco! Franco! Franco?! Sound off below.