Mariah Carey has revealed she was diagnosed with bipolar II disorder nearly two decades ago, saying she is finally speaking out about her mental health because she could no longer carry the burden of living in fear of being exposed.
In an exclusive interview with People magazine, the 48-year-old songstress said doctors diagnosed her with bipolar disorder when she was hospitalized in 2001 after a very public meltdown on the MTV show "TRL." Carey, donning only a T-shirt, infamously launched into a rambling rant and handed out popsicles to audience members on live TV.
"I didn't want to believe it," Carey told People, adding that she was so terrified of losing everything, "I convinced myself the only way to deal with this was to not deal with this."
The pop icon, who has sold more than 200 million records and had 18 number 1 hits throughout her decades-long career, spent years in the spotlight suffering in silence. Carey wrote in a tweet Wednesday morning that she's "grateful to be sharing to be sharing this part of my journey with you."
I'm grateful to be sharing this part of my journey with you. @MrJessCagle@peoplehttps://t.co/jy1fOk4mMKpic.twitter.com/9E2D2OTARo

— Mariah Carey (@MariahCarey) April 11, 2018
The Grammy-award winning singer said she only recently started receiving treatment — which involves therapy and medication — after years of denial and isolation. She told People she surrounded herself with "positive people" and got back to doing what she loves: writings songs and making music.
Bipolar disorder, or manic-depressive illness, is "a brain disorder that causes unusual shifts in mood, energy, activity levels, and the ability to carry out day-to-day tasks," according to the National Institute of Mental Health (NIMH). Bipolar II disorder includes a "pattern of depressive episodes and hypomanic episodes," the federal health agency says.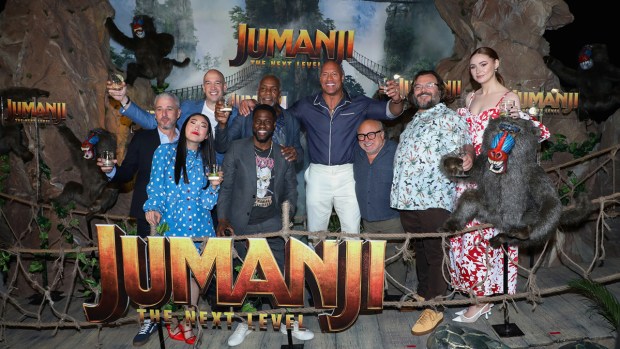 Top Celebrity Photos: 'Jumanji' Photo Call, Kanye West, More

Carey said she hopes that opening up about her struggles with bipolar disorder can lift the stigma that quells conversations about mental illness.
"It can be incredibly isolating. It does not have to define you and I refuse to allow it to define me or control me," Carey said.