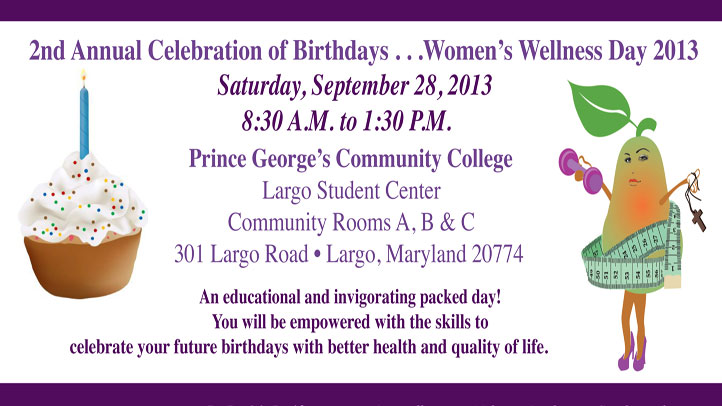 Come celebrate your future birthdays by taking steps to improve your health!
NBC4 is joining Taking Effective Action, Inc. and Prince George's Community College to present Women's Wellness Day on Saturday, Sept. 28 from 8:30 a.m until 1:30 p.m.

This free event is being held on the campus of PGCC in the Largo student center.
Registration has been extended to Friday, Sept. 20.

To register, contact Dr. Gertie Hurley:
Phone: 301.249.3717
Email: gertiehurley@verizon.net

For more information about this event, click here.
(Click flier below for a larger version.)