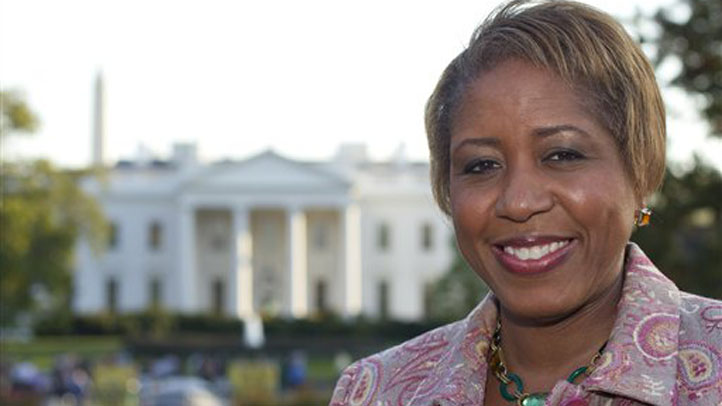 In honor of Black History Month, TheGrio.com has released its third annual list of the top 100 African-Americans making history today.

TheGrio.com is a video-centric news site whose focus is bringing news and other content to the public that reflects the African-American experience. The name "Grio" actually comes from the word griot, which is the term for a West African storyteller.

TheGrio's 100 History Makers in the Making features 10 individuals in 10 different fields who have a large-scale and positive impact on the lives of Americans. The fields include business, health, education, science and the environment, media, pop culture, arts and culture, service and activism, politics and sports.

The honorees are selected based on hundreds of suggestions from around the country, with input from The Grio's contributors, media colleagues and experts. Individuals are rated on the scale of their influence as well as their potential to inspire others and bring about change.

The list is unique because it recognizes the present, not past accomplishments, of people making a difference and focuses not on those who have reached the peak of their careers, but on those who still have work to do.

This year's list features several notable African-Americans from the Washington, D.C., area. They are:

Health

Maimah Karmo, 37, of Reston, Va., was only 32 years old when she was diagnosed with Stage 2 breast cancer in February 2006. While undergoing chemotherapy treatment, Karmo created the Tigerlily foundation, an organization dedicated to providing education, awareness, advocacy and support to young women before, during and after breast cancer.
She is now a five-year survivor of the disease and has dedicated her life to helping young women around the world.
In 2009, she spoke on Capitol Hill to introduce the Breast Cancer Education and Awareness Requires Learning Young (EARLY) Act and was honored by L'Oreal Paris at its 4th Annual Women of Worth Awards.
In 2010 she was appointed to the Federal Advisory Committee on Breast Cancer in Young Women, and more recently in 2011 she was honored at Running Start's 5th annual Women to Watch Awards.

Politics

Angella Reid is the first woman ever to hold the position of White House Chief Usher. She also holds the title of Director of the President's Executive Residence.
Community
NBC4 and our sister station, Telemundo 44, are #Working4You in our communities in D.C., Maryland and Virginia.
Prior to being granted this position in October 2011, Reid worked as the General Manager at The Ritz-Carlton, Pentagon City in Arlington, Va.
Reid has served in the hospitality industry for more than 30 years, working 25 of those years in hotel management. She received her degree in Hospitality Management from the Carl Duisberg Gesellschaft School in Munich, Germany, and can speak German as well as some basic Spanish.

Kevin N. Lewis is the White House Director of African-American Media. Prior to this position he worked as the spokesman to African-American media for the Presidential Inaugural Committee.

Patrick Gaspard is the current Executive Director of the Democratic National Committee. TheGrio cites him as one of the highest-ranking African-American political operatives outside of the federal government. He is also the highest ranking Haitian-American official in the Obama Administration. Gaspard began his career in politics working on The Rev. Jesse Jackson's presidential campaign in 1988. Two decades later, he served on President Obama's election campaign as Obama's National Political Director.


Rep. Yvette Clarke is the U.S. Representative for New York's 11th Congressional District and the youngest African-American to serve in the U.S. Congress.
Prior to being elected to Congress in 2006, Clarke served on the New York City Council representing the 40th District in Brooklyn. She succeeded her mother, Una Clarke, in this position in 2001.
Clarke currently sits on the House Committee on Homeland Security and the House Committee on Small Business.


Van Jones is the current White House special adviser on green jobs. He is also the founder of Green For All, an organization that works to bring green jobs to disadvantaged communities. In 2010, he was appointed as a distinguished visiting fellow at Princeton University in the Center of African American Studies and the Program in Science, Technology, and Environmental Policy. Additionally, Jones is the author of the best-selling book, "The Green Collar Economy." He was named a global environmental hero in 2008 by Time Magazine as well as one of Time's 100 most influential people in 2009.

Service and Activism

Maj. Gen. Marcia Anderson is the highest ranking African-American female in the history of the United States Army.
In 2011, Anderson was promoted from brigadier general after serving for more than 30 years in the U.S. Army Reserve.
She is a lifetime member of the National Association of Black Veterans and formerly served as the deputy commanding general of the U.S. Army Human Resource Command in Fort Knox.