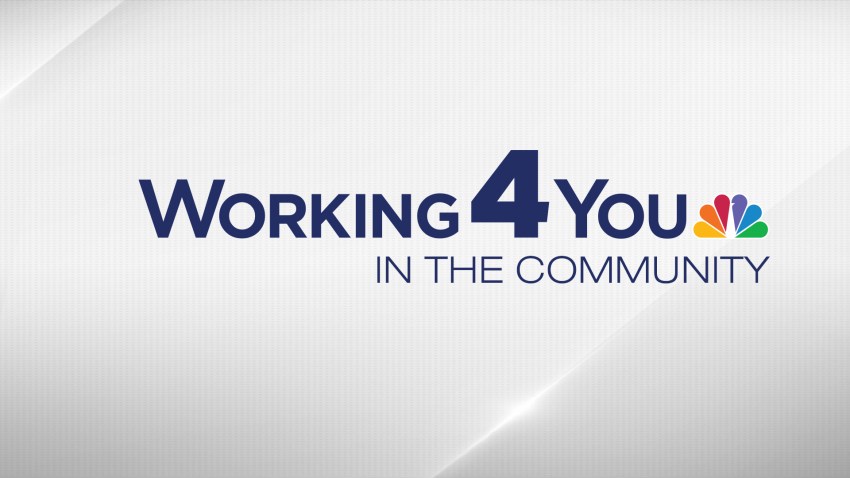 OCTOBER 2020
SATURDAY, OCTOBER 17:
Black Businesses Matter Pop-Up Event. Enjoy shopping, food and win raffle prizes!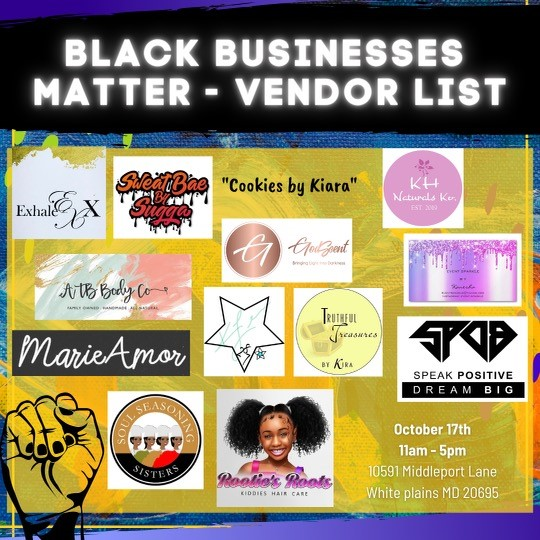 Community
NBC4 and our sister station, Telemundo 44, are #Working4You in our communities in D.C., Maryland and Virginia
SATURDAY, OCTOBER 24:
MADISON FIELDS' HALLOWEEN HOOVES & HORSEPOWER EVENT
A KID-FRIENDLY, HALLOWEEN THEMED DRIVE-THRU
Madison Fields will be hosting our first drive-thru "Halloween Hooves & Horsepower" event on Saturday, October 24 from 1:00 PM to 3:00 PM, rain or shine. Attendees will drive their cars through a kid-friendly, Halloween themed route and see therapeutic riding horses and farm animals all while in the safety of their own car. Attendees are encouraged to register online, dress up, decorate their cars, and bring signs as they drive along the route.
Along the parade route, attendees will be able to stop and take pictures at designated stopping points and at our Fall, festive photo booth. Attendees are encouraged to participate in our costume contest! The winner will be announced on our Facebook page. There's also a chance to purchase Madison Fields handmade goat's milk soap at a pull-off area in front of the equestrian center.
This event is designed for Madison Fields riders, participants, volunteers, and the local community. Cars will line up on the Big Woods driveway and will proceed through the route. The speed limit on the property is 10 mph. Registration is required to participate in the "Halloween Hooves & Horsepower" on our EventBrite page. You can find more details including a map of the route and precautionary measures we are implementing. Please RSVP as soon as possible as space is limited to the first 50 cars. If you have questions call 301-349-4007.
Madison Fields, a project of Madison House Autism Foundation, is a 501(c)(3) nonprofit organization and a premiere community-based agricultural and equine resource center where people of all ability can access opportunities for job readiness training, therapeutic riding, education, recreation and healing. We are committed to providing a safe, welcoming environment where visitors can reconnect with themselves, one another, and the natural world.
THURSDAY, OCTOBER 29:
Arlington Academy of Hope, or AAH, is hosting its first-ever virtual gala - and we would love to put our event in your community calendar!
WHAT: Annual gala in a virtual medium with a live raffle, silent auction, and an assortment of guest speakers to highlight the past works and future hopes of AAH as it moves into another year of community involvement in Uganda. Tickets start at $150.00.
WHERE: A Zoom link that will be sent out the prior evening.
More information: https://aahuganda.org/event/annual-gala/
WHEN: Thursday, October 29, 2020
7 p.m. to 9 p.m. EST
WHY: To raise money for new educational and health centers in eastern Uganda, AAH is looking to expand awareness for their organization and continue to provide for the healthcare, education, and community-based services they offer in Uganda through fundraising efforts and donations.
Our traditional silent auction this year will be entirely online. You can peruse a few items right now on the online auction website.
Check back often as we will be updating our website frequently with items as they are received. The online auction will open on October 15, 2020, and will close on October 31, 2020.