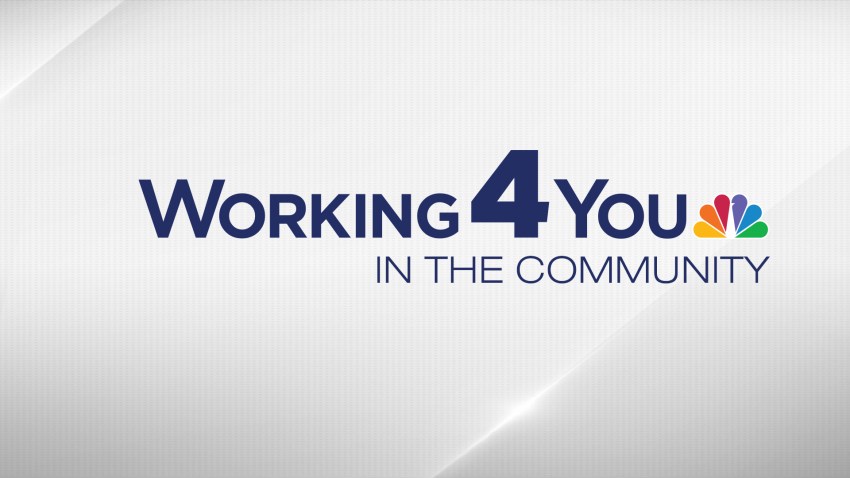 The News4 digital team is Working 4 You with this comprehensive list of resources in the DMV to help you get through the Coronavirus crisis: https://www.nbcwashington.com/news/local/here-are-resources-in-the-dc-area-as-coronavirus-changes-daily-life/2252098/
Scroll down for other activities, job and volunteer opportunities, and ways to help donate to others during this time. Newest posts are at the top.
Community
NBC4 and our sister station, Telemundo 44, are #Working4You in our communities in D.C., Maryland and Virginia
UPDATES AS OF MARCH 26, 2020
From Safeway:
In order to best serve the increasing needs of our communities throughout Maryland, Virginia, Washington, D.C., and Delaware, Safeway is hiring in-store employees, delivery drivers, and distribution center employees.
"Grocery stores are the cornerstone of the community and are deemed an essential service. If your job has been impacted by COVID-19, we are offering permanent or temporary employment that can help bridge the gap," said Tom Lofland, Safeway Eastern Division president.
There are approximately 1,000 immediate openings at Safeway stores in the Eastern Division. Opportunities include positions in deli, meat, bakery, produce, customer service, fuel stations, Drive Up & Go, delivery, and front-end as a cashier or courtesy clerk. In-store employees may receive:
• Paid training
• Flexible scheduling
• Employee discounts
• Employees may be eligible to receive significant benefits and paid vacation/holidays per our union contract
Safeway is also now hiring for full-time and part-time delivery drivers, with the following benefits:
• Paid training (*No CDL is required)
• Flexible scheduling
• Multiple locations
• Independent work environment
• Employee discounts
• Employees may be eligible to receive significant benefits, pension and paid vacation/holidays per our union contract
Apply online at Safeway.com/careers or inquire with the Store Director at your local Safeway.
Safeway's Eastern Division is an equal opportunity employer and operates in the states of Maryland, Virginia, Washington, D.C., and Delaware.
**********************************************
From the Boys and Girls Clubs of Greater Washington:
This global pandemic is a scary time for our youth, anxious parents and overwhelmed communities. For over 130 years, Boys & Girls Clubs of Greater Washington (BGCGW) has been a constant, positive presence for kids and families – that commitment is unwavering.
In the coming weeks, parents will need to pick up extra shifts at work or create dynamic activities to engage kids at home while adults' telework. We are excited to introduce, Clubhouse @ Your House, available now!
Each day youth will have virtual access to educational games, homework help and creative projects. We also offer dedicated time just for teens to allow for open discussion on the issues of the day, and a much-needed connection to trusted staff as well as a network of new friends right from their home.
To participate, youth must be Club members and can contact their local Club's Branch Director for details. To sign up as a new BGCGW member and join this e programming, visit www.bgcgw.org.
****************************************
Adventure Theatre and ATMTC Academy
Join us this Sunday!
March 29, 2020 at 2pm

An visual read-through of the script for "On the Wings of a Mariposa."

Directed by Elena Velasco
By Alvaro Saar Rios
Adapted from Ghost Wings by Barbara Joosse
Ten-year-old Pilar breathes deeply of her grandmother's rebozo to relive memories of her beloved abuelita—making corn tortillas, dueling the monsters under the bed and journeying to the forest known as El Círculo Mágico. Slowly, the scent begins to fade – and with it, Pilar's memories. Amidst the monarch butterflies' annual migration and Día de los Muertos celebrations, soar with Pilar on her journey in this bilingual world premiere play, discovering that "when you love someone, they never really leave you."
Runtime: 60 minutes *

******************************************
From Aspire! Afterschool Learning:
Aspire! has been serving kids at-risk of falling behind for over 25 years. And now our services are more critical than ever.
As the stress on families has mounted in recent weeks, I want to share with you what we have been doing to support them and our plans for the future:
Weekly Family Assessments
Referrals and Information Sharing
Continued Services
With Virginia schools closing for the rest of the school year, the need for our services is more critical than ever. Prolonged school closures often lead to learning loss. This is especially true for the students we serve who are already at risk of falling into the achievement gap. We are committed to meeting the immediate and future needs, both online and by opening our summer camp when it is safe to do so.
Through our weekly conversations, parents are telling us that they don't have the skills or knowledge to help their children with distance learning, and are concerned about them falling behind right now. At the same time, we hear some of our students are already struggling with social isolation.
Aspire! is moving services online to support students both academically and to address social isolation. In fact, just yesterday, eight Aspire! students helped us to test out a virtual "mat meeting" – a daily practice in our afterschool programs. The virtual meeting was heartwarming (and funny!), as students and teachers got to see each other for the first time in weeks. This kind of connection will be more important than ever in the coming months.
Our students are already at high risk for summer learning loss. Each year, with your support, we offer an intensive six week, full day summer camp to ensure that Aspire! kids aren't left behind – and that they even make gains.
This year's summer camp will be our most crucial yet, as we prepare our students for the next school year and address gaps from distance learning.
We know you have been asking to help and if you are ready to do so today, consider donating to offset our expected $2,500 online learning platform expense by clicking here.
Thank you for your continued support. We wish you health and safety!
*****************************************************************
UPDATES AS OF MARCH 24, 2020
We hope this message finds you and your family safe, healthy, and together. Though world circumstances are changing rapidly, our mission remains the same: provide a supportive team for every DC child who needs one. For many kids in DC, being part of a DC SCORES team is their lifeline - a lifeline they need now more than ever. So yesterday we launched:#SCORESatHomeWith new content daily – interactive exercises connected to our core program elements of soccer and poetry, video tips from SCORES coaches, and live, online program sessions – #SCORESatHome continues our mission of bringing DC SCORES to where kids are, when they need us most. At the same time, we are preparing to resume in-person programs the day school re-opens, whether that's next month or later this year.

We teach DC SCORES poet-athletes that they can overcome any adversity with help from their team. Since our funding cycle counts on over 25% of our annual cash coming in between now and June, mostly from now-postponed fundraising events, we are reaching out to our team -- to you -- to help keep every DC kid connected to their team through this crisis.DONATE TODAY
Thank you, and wishing you good health,

Bethany Rubin Henderson, CEO

P.S. Take and share online our #AtHomePoetryChallenge. It's quick, it's fun, and it lets you be part of the solution – building a resilient, supportive community around the kids who need it the most.
SCROLL DOWN FOR UPDATES AS OF MARCH 23, 2020
The Economic Injury Disaster Loan program is being offered by the Small Business Administration. It is important to note, any business that wishes to obtain a disaster loan will apply directly to the SBA through their application portal, https://disasterloan.sba.gov/ela/ all requests are processed and funded by the SBA. Here are some key points:
Loan amounts are available up to $2,000.000 and will be provided in the form of term loans only, no lines of credit.
Purpose is restricted to working capital only. Funds can be used to make existing debt payments, however, cannot be used for payments to federally insured loans (existing SBA loans), for existing federally insured loans, the borrower must request a payment different from their respective financial institution. Business expansion; equipment purchase or funding prior year losses are not eligible uses.
Terms up to 30 years with NO prepayment penalties.
Interest rates are 3.75% fixed for eligible for profit businesses and 2.75% for eligible nonprofit businesses (please refer to the PowerPoint for business type eligibility).
Loans up to $25,000 do not require collateral.
For loan amounts over $25,000 the SBA will place liens on available collateral including but not limited to business assets and real estate, however, no consideration will be given to the value of the collateral nor the position (second third or fourth lien).
All fees for such loans are waived with the exception of pass-through expenses (lien search; recordation etc.)
Current estimated timeline for processing is 18 – 21 days for a decision to be made, 30 – 45 days to close and fund.
Loans will not be automatically approved, basic underwriting will apply and the company must be able to show ability to repay the debt on a historic basis.
**********************
American Pops Orchestra (APO), in light of the coronavirus pandemic, is stepping up to offer music to soothe nerves while supporting musicians and performers facing a loss of their incomes.
Maestro Luke Frazier founded APO in 2015 to breathe new life into orchestral pops programming and inspire new audiences to discover the wealth of material in the Great American Songbook in dynamic ways. APO regularly performs at Arena Stage in Southwest D.C.
Given the current social distancing guidelines, APO has developed "APO UNITED," online concerts from APO's selection of artists, highlights from APO instrumentalists and playlists of positivity by Frazier. They're available on YouTube, Facebook and Instagram.
In addition, APO is known for innovative yoga practices that feature live music to create a peaceful backdrop as instructor Dan Carter guides participants on a journey through yoga and meditation. "APO UNITED" will also feature Carter in yoga lessons with APO musicians Dave Sanders, Greg Watkins and Jeremy Yaddaw performing original scores. The accompanying scores will include fun songs featuring Cher, country ballads, boy bands, female singer-songwriters of the 1990s and early 2000s videos.
"Music has the incredible ability to transport us away from the stress of our times…this is why we need APO UNITED right now," says Frazier. "We also understand that supporting artists means we can applaud virtually while helping them during this disruption. We are indeed united at this moment."
APO looks forward to returning to Arena Stage when possible.
***************
Good afternoon CYA Family,

I hope this email finds you and your family well. In the midst of this crisis CYA is continuing to support and advocate for the more than 650 youth we serve. As you know, the vast majority of our students face barriers to success inside and outside the classroom. These barriers include the income gap, food insecurity and more. This evening, I want to share immediate ways YOU can directly help break those barriers:

Tell a family, especially a District 3 family: Prince George's County Public Schools has meal sites for families throughout this time that schools are closed. We've received word that there has been a drop in the sites serving District 3. If you live in or around District 3 please join us in sharing the word and encouraging our families, friends and neighbors to ensure youth get to these meal sites.


Donate $200 today. Earlier this week I asked our team to conducted family check-in surveys via phone and email. I wanted to know what challenges are students are facing in real time amidst the school closures. From these check-ins and surveys we learned that more than 10% of our students don't have access to a computer at home. This means they cannot take advantage of Comcast's internet essentials program, or participate in any CYA virtual learning opportunities.


I'm reaching out to you today directly asking for your help. Your donation of $200 today will help us purchase laptops complete with a one year Microsoft Office subscription and anti-virus protection for these students. Our mission at CYA is to harness the power of community to Teach, Reach and Keep youth on the path to success. YOU are that community and our students need you today.
There are so many ways you can support the more than 650 students we serve. Check out a list of CYA needs related to the COVID-19 below. Every donation makes a difference.

Thank you in advance for your commitment to our youth, be safe and have a great weekend.

Sincerely,

Danielle M. Middlebrooks
Executive Director

When making your donation towards laptops for CYA students, answer CYA Computers to the donation page question "What prompted you to support our work?
During this critical time Community Youth Advance needs donors like you more than ever.
Your support over the next 60 days will ensure our organization's resiliency in the face of crises that force the closure of our programs.
Your support will provide:Enhanced cleaning measures for our community meeting spaces, ensuring a clean, sanitized space where our students and families can focus on learning. Teacher & Tutor sustainment, ensuring that we are able to reopen at capacity for our students once the need for closures is over. Operations sustainment to decrease the financial burden program closures and event cancellations have on our ability to operate throughout the year. Together we can continue to Teach, Reach and Keep our youth on the path to success. Consider making or increasing your support today. YOU can make the difference in the lives of more than 650 students & families.
****************
From Kid Friendly DC:
You likely have read by now that emergency departments around the country are experiencing a shortage of critical supplies as they contend with the coronavirus. DC is not immune -- our local hospitals and clinics are in dire need of personal protective equipment, specifically surgical masks and hand sanitizer. Without them, doctors and nurses in emergency rooms taking care of patients with COVID-19 aren't able to protect themselves.
These medical professionals are on the front lines of the coronavirus battle, putting their own health -- and lives -- at risk to help others.
We need to help them.
KFDC is launching a drive for critical supplies and seeking donations of surgical masks and hand sanitizer. If you stocked up heavily on either and have any to contribute, please contact me at linda@kidfriendlydc.com. I will provide information on where to send supplies and facilitate getting it to an emergency department.
Thank you and please share widely!
*****
***********
Fairfax County Public Schools closed all schools and administrative offices as of Monday, and continues to provide the latest updates on its dedicated page.
Our community responded and, to date, has donated over $30,000 to the Foundation for FCPS to help students who depend on schools for daily meals. Funds raised have been distributed to local food banks that support students and families in need throughout the county.
FCPS and Food and Nutrition Services are providing "Grab and Go" meals at many sites and through bus route distribution. A listing of all food resources, including non-profit organizations that provide food assistance, in every area of the county are listed on the FCPS website.
Thank you to all of our community for the care and concern for FCPS and its students!
Donate to the Foundation for FCPS:
During this crisis, the Foundation for FCPS is working in partnership with school system to support our students in the most need when school buildings are closed. Donations will be directed toward food resources and school supplies for distance learning as needed.
Thank you.
********
LISTINGS FROM THE WEEK OF MARCH 16, 2020
The DC Public Library is hosting will host its first virtual storytimes on the Library's Facebook page - https://www.facebook.com/dclibrary.
On Friday, March 20th , led by Librarian Theresa Wang , "What's Going on in There" takes readers to Grahnville, U.S.A., a town where nothing is as it appears. With each page, silhouettes prompt the question, "what's going on in here?" The answers follow in full pictures that are certain to elicit comparisons and laughs. The text, beautiful drawings make a great guessing game for early readers.
Families will be able to enjoy the story time by visiting the Library's Facebook page at noon EST. The event is the part of the special online programs and activities the DC Public Library is hosting over the next three weeks to help people remain connected as the District encourages social distancing. Other events taking place on Friday include three Twitter discussions:
11 a.m.: Resources for Writers
1 p.m: Graphic Novel Friday
3 p.m.: New Yorker Magazine Chat
To see all of the library's upcoming online virtual programs, please visit https://www.dclibrary.org/libraryathome
Manna Food Center (Manna) is temporarily waiving income requirements to provide food to any Montgomery County resident impacted by the COVID-19 public health crisis. Residents are encouraged to contact Manna as soon as possible to begin receiving food through regular distribution channels.

Montgomery County residents can request food assistance by contacting Manna at 301-424-1130, Monday through Friday, 9 am to 3 pm. We are currently distributing food on our regular schedule at all our distribution sites. Right now eligibility for food remains at every 30 days. For more information on how to receive food or to support Manna's response effort as a donor or volunteer, please visit www.mannafood.org.

About Manna Food Center:Since 1983, the mission of Manna Food Center has been to eliminate hunger in Montgomery County, Maryland through food distribution, education, and advocacy. The services of Manna ensure that the 63,000 families, individuals, and children who are experiencing poverty, hunger, and food insecurity will receive essential food supports to help them break the cycle of hunger and food insecurity. To learn more about the services and impact of Manna Food Center visit www.mannafood.org.

Tips for Parents During this Social Distancing Time at Home (that Don't Involve the Kids)by Linda @ KidFriendly DC

Work space at home... with Coemergency supplies within arm's reach on the console Parents, this one is for you. And I don't mean to help you with the kids during this time -- that's been covered already -- but to help you take care of you, mentally and physically and practically. As our routines are disrupted and lives turned sideways, we can use some good ideas for figuring it all out. Whether it's constructive advice for getting work done, fun tips for filling the unanticipated extra time at home, or suggestions for alternatives to our usual activities, this post offers some information and inspiration to not just get through the quarantine, but make the best of it, too.
Working from Home
Working from home may sound wonderful (and it is great in many ways), but when it's been unexpectedly thrust upon you under unnerving circumstances, that changes things a bit. I thought about offering my own tips, since I've been working form home for years, but to save time and because others have already made the suggestions I would have made, here are some good resources for making the quick office-to-home switch.* This NPR article has great advice for working at home, particularly during this time when kids are home, too.* USA Today has some good advice on being cybersafe as you telework.* I shared these tips already, but they are good and concise and worth sharing again.* A little work-at-home humor.

Get Cooking
There is a reason why comfort food is even a phrase. Eating good food really can make us feel better, and while the comfort part traditionally refers more to heartier dishes, even light healthy meals can bring calm, too. Even better, cooking any of them can be a great way to get our heads out of an anxious space and into one that makes us (and those who get to eat the results) happier. With more time at home, it's an ideal opportunity to get in the kitchen, maybe tackling some of those involved recipes that required more time than you had, trying some new dishes, or even getting into cooking altogether. These links should provide some inspo for that.* Alison Roman is a cooking goddess -- every one of her recipes I've made has turned out an amazing dish (if I do say so myself). Many of her recipes are in the New York Times Cooking Section, so they might require a subscription, but try anyway. If you can't access those, there are plenty you can get through her website.* Smitten Kitchen is full of fantastic recipes, but the ones that lean heavily on pantry items are good to keep on hand right now.* Skinnytaste has been one of my go-tos for years with tons of easy, healthy recipes that are great for feeding the family.* The only print magazine I still have a subscription to is Bon Appetit, which says a lot about it as a resource for cooking ideas. Of course, the website is great, too.

Catch Up on Your Reading
Confession: I have a bad habit of taking books from Little Free Libraries then holding on to them for a looong time before I read them. Like, there is a stack collecting dust on my nightstand. So, I'm hoping to start tackling it while we have this extra time at home. For others who love to read, take advantage of this time to delve into some good books, too. A friend just asked on Facebook for all-time favorite books, and I'm sharing what I posted below, along with links to good reading-related resources. (PS: When all of this is over, I promise to put back those LFL books I haven't yet gotten to and let others have a go at them.)*
If you're not yet on Good Reads, this is a great time to sign up. It's kind of a social network for reading and books. You can connect with friends who are also on it and get recs for and keep track of books you want to read (and have already read). You also have access to a catalog of book reviews and reading lists beyond your friends'.* As shared in the tips for weekdays at home with kids, you can stock up on books and support local small businesses by shopping online while you're staying home and/or their brick-and-mortars are closed -- some even deliver! Check out Kramerbooks, East City bookshop, Solid State Books, Politics and Prose, and Loyalty Bookstores.

Listen Up
Music can heal the soul and lift the spirits -- Italy has shown us that recently. A good podcast is a great escape, too. Follow these links for some listening suggestions.* Did you hear that Rita Wilson made a Quarantunes playlist on Spotify while she was in isolation with COVID-19?* Catch live streams of concerts (or recorded versions of them) .

If you have other good ideas to share please send them to me at
Linda @ KidFriendly DC
PLEASE SCROLL DOWN FOR MORE IDEAS AND INFORMATION:
**********************************************************************************
From Miriam's Kitchen:
We have canceled volunteer shifts and staff have been working extra hard to make and prepare to-go containers of food to provide meals to our guests experiencing homelessness. In midst of many places closing and even bars/restaurants, we are still doing our best to provide meals to those who need it most.
We are also packaging up liquid soap in to go containers so that we can hand out to our clients.
We've also rented tents and bathrooms with sinks so guests can still have a place to wash hands and use restrooms.
In the midst of all this change, we are doing our utmost to also maintain health and safety of staff and larger community.

You can help by donating to the Miriam's Kitchen emergency response efforts here: https://miriamskitchen.org/helpnow/
*****************************************
The Greater DC Diaper Bank needs diapers, wipes, formula and baby food, toilet paper, disinfectants, and personal care products for urgent distribution to its 40+ community partners.

You can make a 'no-contact' donation by leaving supplies at 9000 Walden Road, Silver Spring. No need to call ahead or ring the doorbell. Just come on by and leave your contribution on the porch.
OR reply to this message and ask for a pick-up.

What We Accept: https://greaterdcdiaperbank.org/what-we-accept/

12,000 local families depend on your donations to keep babies and children healthy and clean. With people's concerns focused on COVID-19, our donations are plummeting while the number of families needing help is expected to increase.

Thank you so much for your support.
*********************************************************************************
Free streaming from the Metropolitan Opera.
> https://news.yahoo.com/metropolitan-opera-streaming-free-performances-response-coronavirus-pandemic-124052023.html
Free streaming from the Metropolitan Opera.
**********************************************************************************
From the Montgomery County Volunteer Center:

VOLUNTEER NEWS AND OPPORTUNITIES TO SERVE
Special Edition March 2020
I AM A FIRM BELIEVER IN THE PEOPLE. IF GIVEN THE TRUTH, THEY CAN BE DEPENDED UPON TO MEET ANY NATIONAL CRISIS.-- Abraham Lincoln
Find volunteer opportunities
> Emergency response opportunities This list is short but growing.
Please check back often.> Organizations related to disaster response> "Virtual" volunteering activities
Coming soon!> All opportunitiesAND MORE SEARCH OPTIONS
Guidance for Non-Clinical Volunteers,
We know that many volunteers stand ready to serve as our area and the entire world grapple with COVID-19. In fact, we've witnessed individuals and groups throughout our region organizing neighborhood efforts to help one another secure supplies and other assistance. These examples of human kindness and compassion warm our hearts, but we want to be sure volunteers and those you're helping stay safe, so are sharing the following guidance for non-clinical volunteers, developed by the Montgomery County Department of Emergency Management and the Department of Health and Human Services.
How to be a Good Neighbor During COVID-19
Protect yourself and others by taking the following precautions.Stay home from work, school, and all activities when you are sick with COVID-19 symptoms, which may include fever, cough, and difficulty breathing.Keep away from others who are sick.Limit close physical contact with others as much as possible (about 6 feet).Call, email, or text your neighbors who may need help.If they are in need of immediate emergency care, call 911.Limit your help to non-contact activities. For example:Leave groceries on the doorstep. (Do not enter their house.)Make sure to thoroughly wash your hands before touching anything you deliver to them.To promote social interactions and combat loneliness, speak with neighbors on the phone or by video chat (versus going into their homes) on a regular basis.Conduct research on their needs and provide them with resources or connect them directly with help such as feeding, transportation to medical appointments, animal services, etc.Alert authorities if you think that a neighbor is in danger.Do not act on your own.Create an online network for your community.Remember to protect yourself first! Do not put yourself or others at risk.
Before volunteering ...Check for up-to-date information on COVID-19 from the Montgomery County Department of Health and Human Services, the Maryland Department of Health, and the federal Centers for Disease Control and Prevention.Pack a "go-bag" with personal items you might need, such as a phone charger, snacks, water, weather appropriate attire, medications, and so forth.
When volunteering, be sure to practice these preventive measures to stay healthy:Stay home when sick.Practice social distancing.Wash your hands or use hand sanitizer frequently. Avoid touching your face.Clean frequently touched surfaces daily.Be aware of emergency operations, communications, and fire/safety plans for your volunteer site and adhere to the most current government restrictions and CDC guidance.If you are an individual at higher risk (older adults and people who have serious chronic medical conditions like heart disease, diabetes, lung disease, or other disease conditions that increase vulnerability to severe disease), do not volunteer in setting that may involve close physical contact with the public. Administrative or support functions may be appropriate for older individuals who want to be part of the response.
*****************************************
April
April 7-May 24, 2020
Gods & Monsters explores the influence of Viola Frey's (1933-2004) early history and the development of her personal iconography. Frey's idiosyncratic textures, colors, and compositions constantly evolved, eventually coalescing as the monumental sculptures for which she is best known. Along the way, her deep interest in art history informed an exploration of figures resembling gods, deities, monsters, and humans. In the words of art critic Mark Van Proyen, the intensely personal aspects of her work of the 1960s-1970s "were strategically submerged, muted and sublimated, always lurking below the works' lustrous surfaces, but never so far as to be unseen." Many of the works on view have not been exhibited, offering visitors an inside look at works that were held closely in the studio. Organized in collaboration with the Artists' Legacy Foundation.
A catalog with essay by Mark Van Proyen will be published in conjunction with this exhibition.
Mortality: A Survey of Contemporary Death Art
Curated by Donald Kuspit
April 7-May 24, 2020
The exhibition is a survey of contemporary works of art that deal with death. Paintings, sculptures, and photographs remind us that it is inescapable. Skulls predominate, triumphing over life, sometimes symbolized by fruit, books, and flowers as in usual Vanitas works. Apart from the Vanitas tradition, where the skull is depicted passively at rest, it is often seen in this exhibition through the distorting lens of some modern style, sometimes ingeniously bringing it to exquisite aesthetic life, sometimes to intense emotional life. So dramatized, these artists' skulls become intimidatingly in our face, and with that more than memento mori.
Behind the Scenes: Preparators and their Art
Presented by the Alper Initiative for Washington Art
April 7-May 24, 2020
Preparators play crucial roles in creating the conditions under which art is experienced. They pack, transport, and unpack it as it moves to and from the artist's studio, gallery, museum, or private collection. They help design exhibition spaces, install and light the artworks therein, and place labels and text panels to help contextualize art to enable its productive interpretation by an audience. It is no secret the best preparators are artists themselves, and the American University Museum and its Alper Initiative for Washington Art have been fortunate to work with the gifted artists whose work is exhibited in Behind the Scenes: Preparators and their Art. Featuring work by Erick Antonio Benitez, Paul Blakeslee, Jack Coyle, Sara Dittrich, Caroline Hatfield, Nieko McDaniel, Terence Nicholson, Corynne Ostermann, Sam Rietenbach, Hillary Rochon, MichaelAngelo Rodriguez, Kevin Michael Runyon, Bonner Sale, Juansebastián Serrano, and Chris Zickefoose.
Another Fine Mess
Shipsides & Beggs Projects, 2020
April 7-August 9, 2020
Another Fine Mess is a new Shipsides and Beggs Projects exhibition including video, painting, interactive sculpture and audio work, deriving from pata-perceptual (processes of imaginative perception) explorations of terrains around the border between Northern Ireland and the Republic of Ireland. A wider extrapolation explores the messiness of connections and migrations of culture, people, and textures, with particular interest in the reciprocity of Irish migration in a foundling America.
A central work explores the topography of the Irish border using mapping, computer programming, and musical composition to create an audio piece which transposes elevation data of the border into music—in a poetic sense, as though a record needle was dragged across the surface of the terrain.
A road trip the artists made acts as format for engaging in the rooted and transitory landscapes, histories, mythologies, and geologies of what becomes a fluid place of imagination and a concrete place of fact. Here, cola streams and flatfoot dancing states could act as motifs, alongside the hanging of the San Patricio or the martyring of the hobo soul on the Wabash Cannonball.
Shipsides and Beggs Projects, an artistic duo of Dan Shipsides and Neal Beggs, are based across Ireland, France, and the United Kingdom. Organized in collaboration with Solas Nua.
Theoretical Dilemma
May 2-May 24, 2020
Theoretical Dilemma presents the thesis work of graduating students in AU's Studio Art MFA program, demonstrating the culmination of the cohort's individual interests through various media. The exhibition features the artists' own self-interrogations, and asks questions of the audience regarding their practice. Featuring the work of Lizzi Alarcon, Basmah Alhumaid, Jennifer Frank, Nieko McDaniel, Matthew Russo, and Cindy Warshaw.
Ideasthesia: 7 Sensory Perceptions
April 7-April 22, 2020
Ideasthesia: 7 Sensory Perceptions is a group exhibition featuring first year artists from AU's MFA Studio Art program. The running themes of their work reveal investigations into perception and identity. This undercurrent of perception is approached by the use of different media including painting, installation, mixed media, and sculpture. This exhibition showcases the artists' explorations of subject matter arising from the 2019-2020 AU academic year. Featuring Pixie Alexander, Patrick Burns, Amber Cruz, Jonathan Ege, Kiki McGrath, Kevin Michael Runyon, and Allyssa Ray Yamaguchi.
Ongoing exhibitions through May 24:
Volkmar Wentzel
Curated by Leah Bendavid-Val
Through May 24, 2020
Presented by the AU Museum Project Space
Volkmar Kurt Wentzel (b. Dresden, 1915-2006) arrived in Washington, DC in the early 1930s. When the Great Depression led to prohibitive housing costs in DC, he moved to Aurora, West Virginia, to join a community with Robert Gates and several other artists who had become close friends. In 1937, back in Washington, architect Erik Menke introduced Volkmar to a book titled Paris De Nuit (1933)by Brassaï, a French photographer. Volkmar was enchanted. He purchased a new camera and began photographing the series "Washington by Night." First Lady Eleanor Roosevelt, out for a stroll one evening, encountered Volkmar and purchased several of his Washington pictures. Volkmar completed his Washington photographs and brought them to National Geographic. He was hired immediately. The event led to his 48-year photographic career as a National Geographic photographer.
Robert Franklin Gates: Paint What You See
Curated by Jack Rasmussen
Through May 24, 2020
Robert Franklin Gates: Paint What You See showcases an adventurous artist who greatly influenced the course of Washington art from his arrival from Detroit in 1930, at the age of 24, until his death in 1982 as an AU Professor Emeritus. He was a muralist, painter, printmaker, draftsman, and professor at the Phillips Gallery School and then American University for over forty years. His watercolors earned him early acclaim, signaled by their inclusion in the very first exhibition held at the National Gallery of Art upon its opening in 1941. Gates' paintings can be found in The Phillips Collection, the Baltimore Museum of Art, Dumbarton Oaks, the Smithsonian American Art Museum, and the Corcoran Legacy Collection and the Watkins Memorial Collection at the American University Museum.
*******************************************
POSTPONED:
When: Friday–Sunday, April 3–5, 10 a.m.–5 p.m.
Where: National Museum of the American Indian; Museum Wide
The Cherokee Nation, United Keetoowah Band of Cherokee in Oklahoma, and Eastern Band of Cherokee Indians unite in a three-day celebration of Cherokee culture and history. Cherokee Days presents cultural demonstrations of basket weaving, flint knapping, carving, regalia making and bead working, as well as history presentations, flute performances and storytelling.
*************************************************
5K Memorial Run
When: Saturday April 4, 2020
Where: Watkins Regional Park in Upper Marlboro, Prince George's County Maryland
Prior to receiving our 501(c)3 designation, in 2014 and 2015 we held two community 5K fun walk/runs at Tekau's school, Surrattsville High School, Prince George's County, Maryland. With the help of local sponsors and community donors, we raised $1,100 scholarships each year for accepted college candidates.

We will have our first official 5KRun/1KWalk on Saturday, April 4, 2020 at Watkins Regional Park in Upper Marlboro, MD to carry on our mission; and to raise funds for a memorial scholarship in Tekau's name. Proceeds go towards the Tekau's Heart Memorial Scholarship, providing support in funding our annual 5KRun/1KWalk, and expanding our mission.
For race registration or more info, visit https://www.tekausheart.org/
*************************************
The2020 Global Privacy Summit
WHEN: April 7-8
WHERE: Marriott Marquis (Address: 901 Massachusetts Ave NW, Washington, DC 20001)
WHAT: The International Association of Privacy Professionals (IAPP), the world's largest privacy organization, is hosting this year's Global Privacy Summit April 7-8 in Washington, D.C. This year's conference will tackle the latest regulatory news and trends facing the industry featuring keynotes Malcom Gladwell, Richard Clarke, Carole Cadwalladr and Amber Scorah. Register now: https://iapp.org/conference/global-privacy-summit/register-now-gps20/
ADMISSION: Prices vary. See list at https://iapp.org/conference/global-privacy-summit/register-now-gps20/
***************************************************
Silence is Violence
Where: Anacostia Playhouse
2020 Shannon Place SE
Washington, DC 20020
When: Thursday, Apr 9 - May 2
Thurs-Sat 8:00pm / Sat-Sun: 3:00pm
BUY TICKETS- https://bit.ly/SIV2020
ABOUT SILENCE IS VIOLENCE- https://www.youngplaywrightstheater.org/performances/silence-is-violence
FULL DESCRIPTION
At the center of Young Playwrights' Theater's 25th Anniversary season will be the 7th installment of Silence is Violence, YPT's original social justice performance series. YPT investigates the impact of arts activism over the series' 5-year history and the social issues that sparked the youth voices of Silence is Violence.
Through a devised, dramatic piece, YPT explores the power of art in the wake of traumatic events and reveals the thoughts, fears and hopes of our young people.
Written by Farah Lawal Harris and Directed by Eric Ruffin, the talented, professional ensemble cast re-empowers historically marginalized communities by sharing authentic, youth voices about a range of social justice issues. This unique theater experience breaks the fourth wall and draws audience members into the process.
***************************************************
Wish Hero 5K
Date: Saturday, April 11, 2020
Time: 6:30AM – 10:00AM
Location: West Potomac Park
2298 Constitution Ave NW
Washington, DC 20037
Price: $35 per person + $3 signup fee
Website: dcwishhero5k.org
Contact: Sarah Bates, Events Coordinator
events@midatlantic.wish.org
Sign up to run in the Wish Hero 5K and make your miles count for wishes! Whether you are an avid runner or just enjoy a jog with friends, we want you to join us and support local wishes. In addition, family fun activities and pop up fitness classes will be offered during this community day in support of local wish kids.
********************************************
Walk For Wishes
Date: Saturday, April 11, 2020
Time: 10:00AM – 3:00PM
Location: The National Mall – JFK Hockey Fields
1964 Independence Ave SW
Washington, DC 20037
Price: $10 per person
Website: midatlanticwalkforwishes.org
Contact: Sarah Bates, Events Coordinator
events@midatlantic.wish.org
Superheroes of all ages are invited to join us on the National Mall for our Walk For Wishes! In addition to the Walk, you can enjoy pop-up workout classes, music, tasty treats and games for all ages. Join us to hear from wish kids firsthand about the power of their wish experience and use your superpowers to help grant more wishes for kids in our area.
*********************************
More Than Just a Man
When: Saturday, April 11th at 6:00 PM
& Sunday, April 12th at 11:00 AM
Where: Fellowship Baptist Church
8011 Rosaryville Road
Upper Marlboro, MD
This beautiful production is sure to be a treasured part of your Easter celebrations this year. You won't want to miss all the exhilarating music, large-scale drama, and beautiful scenery. Admission is free, and there are no tickets required for entrance to the 700-seat auditorium. Nursery is available for children aged 3 and under.
www.fbcmaryland.org [fbcmaryland.org]
*******************************************************
American Horticultural Society's Spring Garden Market
Where: River Farm
7931 East Boulevard Drive, Alexandria, Virginia 22308
When: Apr. 17 & 18, 2020; 10:00 a.m. to 4:00 p.m.
Kick off the gardening season and get your green on at the American Horticultural Society's Spring Garden Market at River Farm. Shop for plants and garden-related accessories, view botanic art in the manor house, purchase food/beverages, and enjoy the River Farm gardens in full springtime bloom. Entrance is free for AHS members with proof of membership, and $10 per car (cash only) for non-members. More details: https://ahsgardening.org/sgm.
******************************************
POSTPONED:
Sustaining Our Future through Indigenous Knowledge
When: Friday–Sunday, April 17–19, 10 a.m.– 5:30 p.m.
Where: National Museum of the American Indian; Museum Wide
To honor the 50th anniversary of Earth Day, this year's Living Earth Festival joins with the Smithsonian's Earth Optimism Summit, a global initiative created to highlight what is working in conservation and sustainability while promoting positive actions and attitudes. Living Earth 2020 explores the importance of water in Indigenous communities and how environmental changes are affecting those communities. From the early history of the chinampas (floating gardens) around Mexico City, to the gentle terracing of taro gardens in Hawai'i and the steep vertical terracing found in Peru, to the shell gardens of the Northwest Coast, Indigenous practitioners have been combining water with agricultural practices that involve both plants and animals. Many contemporary Native communities are returning to the roots of aquaculture to solve current sustainability issues.
The program will feature lectures, youth activists for the environment, art and cultural demonstrations, as well as interactive areas related to the environment. Indigenous artists will create temporary statements pieces around the museum's landscape. Visitors will be able to interact with artists Aymar Ccopacatty (Aymara) and Nora Naranjo Morse and Eliza Naranjo Morse (Santa Clara Pueblo). Ccopacatty weaves plastic trash bags from Lake Titicaca in the Andes into textiles that evoke awareness and beauty. Nora and Eliza Naranjo Morse incorporate trash into their evocative clay creations.
****************************************************
Spring Sugarloaf Crafts Festival in Gaithersburg
When: Apr. 17-19, 2020
Where: Montgomery County Fairgrounds
501 Perry Parkway
Gaithersburg, MD 20877
Tickets: $10 at gate, $8 online *Gate admission must be paid with cash
Hours: Fri & Sat 10am-6pm, Sun 10am-5pm
******************************************
Seth Kibel
Jazz, swing, klezmer & pop

When: Fri. April 17
Where: St. Columba's Church
4201 Albemarle St. NW, Washington DC

One of the Mid-Atlantic's premier woodwind specialists, working with some of the best bands in jazz, swing, and more, Seth Kibel wows audiences on saxophone, clarinet, and flute. Seth is the featured performer with The Alexandria Kleztet, Bay Jazz Project, Music Pilgrim Trio, The Natty Beaux, and has won 28 Washington Area Music Awards (Wammies).
https://sethkibel.com/ $15 suggested donation. 202-244-7326.
**************************************
Charles H. Flowers High School Presents "Dreamgirls"
Summary: The Charles H. Flowers High School 2020 drama production is Dreamgirls. "DREAMGIRLS", which is based on the 1981 Broadway musical, chronicles a time in American musical history when rhythm and blues blended with other styles of popular music to create a new American sound. Inspired by Motown and R&B legends of the 1960s-70s, "DREAMGIRLS" follows the rise of three talented ladies Deena, Lorrell, and Effie, in their pursuit from obscurity to acclaimed fame. As their careers begin to take off, their manager's creative vision leads them on an exploration of ambition, hope, and betrayal within the glamorous and competitive world of the entertainment industry.
Pricing: Tickets are $15 for general admission or $20 for VIP seating.
Dates: April 17–18, 2020; April 24–25, 2020; and May 1–2, 2020
Attached is our flyer for Dreamgirls also.
******************************************************
​"Poppystock" Festival Offers Flowers and Dog Adoption
​When: Saturday, April 18, from 12:00 - 7pm.
Where: Wollam Gardens
​A completely new kind of flower festival is planned in Jeffersonton, Virginia, this spring, just as the poppies are in bloom.
This festival, held at Wollam Gardens, a large, idyllic flower farm, is for everyone who loves spending time outdoors, amongst the colorful spring blooms, and especially for those who are interested in adopting a new dog, in other words: lovers of ​poppies​ and p​ uppies​!
Wollam Gardens is partnering with the​ ​Culpeper Humane Society​ and the ​Fauquier SPCA​ to host a dog adoption event on the farm during the festival.
Tickets for the full day of activity are $25 and are available online or on site, the day of.
"Genius! The day is going to be pure magic, and very memorable for families meeting their new family pet for the first time," says Allison Smith, Maryland resident and regular visitor to Wollam Gardens.
This dynamic festival will feature rock, folk, and reggae acts in the pavilion, as well as food vendors, including vegan fare, arts and crafts vendors, and a make-your-own flower crown (or dog collar!) activity. Festival goers are invited to bring their own, leashed dogs for just $5 per dog.
"We are known for our events here, because everyone gets the chance to​ experience the flowers, hands-on. And the view of endless blossoms is breathtaking," says the farm's Events Manager, Joseph Harris.
*********************************************************
Saxophonist Ronnie Laws in Concert at Bowie State
When: Saturday, April 18, 2020, 7:30 p.m.
Where: Bowie State University
Fine & Performing Arts Center, Main Stage Theater
14000 Jericho Park Road
Bowie, MD 20715
Enjoy an evening of smooth jazz by saxophonist Ronnie Laws, formerly of Earth, Wind & Fire, along with special guests, the FAME Jazz Band made up of local youth musicians.
Cost: $60 General; $45 Seniors and Students
Event website: https://www.bowiestate.edu/calendar/index.php?eID=1906
Ticket link: https://www.brownpapertickets.com/event/4528775
**************************************************
The Baltimore Station Holds 28th Annual Homerun for Recovery
Annual Fundraiser Supports Recovery and Workforce Development Programs for Veterans
The Baltimore Station will host its annual Homerun for Recovery fundraiser at the The Alley at Power Plant Live on Thursday, April 23, 2020 from 6:00 pm until 9:30 pm. Presented by Fortego, LLC, the sports-themed event will benefit The Baltimore Station's therapeutic residential and community-based outpatient treatment programs for veterans and others who are transitioning through the cycle of poverty, substance use disorder and homelessness to self-sufficiency.
WHAT:
Homerun for Recovery features a wide variety of gourmet fare, wines from Delicato Family Wines and micro brews for guests to enjoy responsibly, as well as live and silent auctions throughout the evening. All proceeds from ticket sales and auctions benefit The Baltimore Station and its program participants.
WHEN:
April 23, 2020
6:00 – 9:30 pm
WHERE:
Alley at Power Plant Live!
34 Market Place
Baltimore, MD 21202
TICKETS:
Homerun for Recovery tickets are $100 in advance and $120 at the door. Advance tickets can be purchased online at: www.homerun.givesmart.com
MEDIA INFORMATION:
For more information about The Baltimore Station's Homerun for Recovery fundraiser, contact Jamie Watt Arnold at PROFILES, at jamie@profilespr.com or call (410) 243-3790.
*****************************************
APR 25: PHILLIPS Programs' Power of Play (POP) Gala
PHILLIPS Programs is hosting its 25th annual gala: The Power of Play (POP). Attendees are encouraged to wear POP art-inspired couture while raising funds and awareness for PHILLIP's New Horizons Fund to support young adults transitioning from high school to work opportunities. Enjoy dinner, dancing and auctions. PHILLIPS Programs serves youth with behavioral health needs through special education day schools, counseling and career and technical education.
WHEN: Saturday, April 25, 2020, 6-11pm
WHERE: Hilton McLean Tysons Corner
7920 Jones Branch Drive, Tysons Corner
HOW: Tickets start at $200 (and $175 for young professionals). To purchase tickets, visit https://www.phillipsprograms.org/events.
*******************************************
POSTPONED:
Native Voices at the Autry's Pure Native, a New Comedy
When: Thursday, April 30, 6:30 p.m.; Saturday, May 2, and Sunday, May 3, 1 p.m.
Where: Where: National Museum of the American Indian; Sealaska Gallery
(Located at Fourth and Independence Streets, S.W., Washington, D.C.)
Written by Vickie Ramirez (Tuscarora)
Directed by Randy Reinholz (Choctaw)
Brewster White returns to the reservation, with a plan to convince the tribal council and clan mothers to lease Rez water rights to a large food conglomerate that wants to sell Pure Native bottled water. The only problem is his close friends and family aren't on board, and his old love Connie is fiercely opposed. Will the community vote to change their recipe for traditional life with a proposal to bring hundreds of jobs to the community if it risks dramatically changing their daily lives? Or will they hang on to tradition? Native Voices at the Autry is the only Equity theatre company dedicated exclusively to developing and producing new for the stage by Native American, Alaska Native, and First Nations playwrights.
***********************************************
POSTPONED:
Hula Ki'i (Hawaiian Puppetry Traditions)
When: Saturday, May 16, and Sunday, May 17
Where: National Museum of the American Indian; Rasmuson Theater
(Located at Fourth and Independence Streets, S.W., Washington, D.C.)
Experience the traditional art form of hula ki'i or Hawaiian puppetry. Hula ki'i, part of the larger hula realm, uses performers and puppets of various sizes to share stories, music and dance, and cultural, historical and traditional information. Four kumu hula—Maile Loo, Kaponoai Molitau, Auliʻi Mitchell and Mauliola Cook—will present variations of the three styles of hula ki'i.
Kaponoai Molitau is kumu hula of Hālau Nā Hanona Kulike ʻo Piʻilani, based on the island of Maui. Auliʻi Mitchell is kumu hula of Hālau o Kahiwahiwa on the Big Island. Mauliola Cook is kumu kiʻi from Nona Beamer and alakaʻi (leader) for the Kauaʻi branch of Pua Aliʻi ʻIlima under kumu hula Victoria Holt Takamine; she is an arts educator and professional storyteller. Maile Loo is kumu hula of Hālau Hula ʻo Kahoʻoilina Aloha and executive director of the Hula Preservation Society.
***************************************************
JK Community Farm's Plant-A-Thon
Description: To help kick off the growing season, the JK Community Farm is seeking teams of volunteers and sponsors to participate in its 2nd annual Plant-A-Thon. Volunteers will plant to end hunger by sowing 5,000 seedlings which will produce over 16,000 healthy, organic meals for families in need. Food trucks, music and vendors will be on site for a fun filled day of giving back. The nonprofit farm provides chemical free, healthy produce and protein to those struggling with food insecurity in the region. The farm donates the food it grows to nonprofit partners, including Loudoun Hunger Relief, Food for Others and Arlington Food Assistance Center.
WHEN: Saturday, May 16, 8am-6pm
WHERE: JK Community Farm
35516 Paxson Road
Purcellville, Virginia
HOW: To learn more and sign up, visit https://urldefense.com/v3/__http://www.planttoendhunger.com__;!!PIZeeW5wscynRQ!8NjLNivneDiETgxV_3o07PLFU1rSvp_bypKap_pLkF9IxXA3jlgCAEAdct4aHaBZ0A$ .
COST: $25 per person
********************************************
MAY 16: PRS' Springtopia: A Season of Hope, Change and Renewal
WHAT
PRS, a nonprofit providing local mental health, crisis intervention and suicide preventions services, is hosting its 3rd annual Springtopia: A Season of Hope, an evening of creative culinary experiences and exciting live and silent auctions. The elegant, reception-style event supports PRS' life-changing and life-saving work in the community. This year's event will also celebrate retiring CEO Wendy Gradison and her extraordinary achievements that have shaped PRS and the people and region it serves.
WHEN
Saturday, May 16, 2020, 6:00 pm – 10:00 pm
WHERE
Hilton McLean Tysons Corner
7920 Jones Branch Drive
McLean, VA 22102
COST
Tickets $175
HOW
To buy tickets or explore sponsorships, visit https://urldefense.com/v3/__http://www.prsinc.org/springtopia__;!!PIZeeW5wscynRQ!4l6Q029TuUykqf3klpcEzGqXIPKOJWeAugNwER3tlPDU3XfY-NprsG2cRY-jsCqk5g$
********************************************
14th Annual Wine, Whiskers and Wags (& Beer!)
When: May 17th, 2020
Where: The Farm Brewery at Broad Run
All proceeds will be benefiting the pets at the Fairfax County Animal Shelter! Admission includes live music, outdoor games, heavy hors d'oeuvres, a ticket for a glass of wine, beer or wine slushy, a keepsake beer glass and Friends goodie bag, participation in the online silent auction and access to exhibitors. The event takes place on the Brewery & Winery's pavilion grounds with access to the charming farm surroundings. Guests are invited to bring well-behaved, friendly dogs and chairs and blankets for a picnic experience.
Purchase tickets online at www.ffcas.org/wine. Event sponsors are still needed. Interested businesses and individuals should visit our website at https://www.ffcas.org/friends-events/wine-whiskers-and-wags/ or give us a call at 571-212-9858.
*****************************************************
ARMY TEN-MILER 2020 DATES::
MAY 2020
May 20, 2019 Registration Opens; Open to the Public. Cost $79+ fees
OCTOBER 2020
Race Date: October 11, 2020// 8am, Washington, DC Spectators welcome. Must be registered to run.
Expo Dates: October 9-10//10am -6pm, DC Armory. FREE for Everyone.
www.armytenmiler.com/register – to learn more.
• Army Ten-Miler takes place each October in Washington, D.C. to promote the Army, build esprit de corps, enhance community relations. Race proceeds benefit Soldier MWR programs.
********************************
Kids Obstacle Challenge
• Date and Time: 07/11/2020 and 07/12/2020, 8:40 am - 12:20 pm both days
• Location: Bull Run Special Events Center, 7700 Bull Run Drive, Centreville, VA 20121
• Description: Kids Obstacle Challenge is an adventure and obstacle course race for kids ages 4-14, with 15+ fun and challenging obstacles and mud. Our mission is to inspire and challenge kids, and forge family bonds, through obstacles and adventure. We are the largest touring adventure and obstacle course race series for kids in the nation! And the best part is, it's a FAMILY adventure - parents get to run with their kids for free! Kids Obstacle Challenge will be charging into the Washington D.C. area on July 11th & 12th, 2020, at Bull Run Special Events Center. Don't miss this annual event!
• Ticket Price: $32-$62, depending on availability and time of purchase. Parents run for free! The "Sidekick Ticket" ($20) is available for additional friends and family, ages 15 and over, that would like to run with a participant.
• Website URL: https://www.kidsobstaclechallenge.com/washington

********************************

Event: Leading the Field: Ellen Emmet Rand Exhibit
Venue: National Sporting Library & Museum
Address: 102 The Plains Rd, Middleburg, VA 20118
Date: October 4, 2019 – March 22, 2020
Time: 10:00am – 5:00pm
Price: $10 Adults | $8 Senior & Youth | Free for children 12 & under & college students with ID | NSLM is a proud participant in Museum for All, a cooperative initiative between the Institute of Museum and Library Services and the Association of Children's Museums, to offer a signature access program that encourages families of all backgrounds to visit cultural institutions regularly and build lifelong museum and library habits. Individuals with a valid SNAP/EBT card have free admission for up to four people.
Phone: (540) 687-6542
Website: www.nationalsporting.org
Information: Ellen Emmet Rand was a professional and successful portrait artist for over three decades. In 1936, on the heels of painting an official presidential portrait of Franklin Delano Roosevelt, Rand held a solo exhibition on Sporting Portraits at The Sporting Gallery & Bookshop in New York City. Her subjects included well-known sporting figures such as Fletcher Harper, Master of the Orange County Hunt; Dr. Howard Collins, Master of Millbrook Hunt; and Charlotte Noland, founder of the prestigious Foxcroft School and Joint-Master of Middleburg Hunt. The exhibition Leading the Field: Ellen Emmet Rand and accompanying catalog gather together many of the same paintings from Rand's 1936 show and more, to bring to life the stories, personalities, and relationships behind these works.
********************************