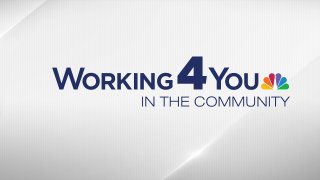 ********************************************************************
Community
NBC4 and our sister station, Telemundo 44, are #Working4You in our communities in D.C., Maryland and Virginia
********************************************************************
Welcome To X-STEM All Access
PRESENTED BY USA SCIENCE & ENGINEERING FESTIVAL
Tune in April 20-23, 2021!
X-STEM All Access is an entertaining, educational, and interactive online STEM experience for 6-12th graders. Through a series of daily livestream events, students will hear from an exclusive group of visionaries who aim to inspire kids about careers in science, technology, engineering, and math.
X-STEM All Access 2021 is moderated by Justin Shaifer (Mr. Fascinate), who will take kids on a STEM adventure with new engaging speakers, brain breaks, and Q&A's each day of the event.
Check this page to stay up to date on all things X-STEM All Access, like new speakers, special guests, and more!
SUBMIT QUESTIONS HERE for speakers to answer during the Q&A.
Visit the NEXT STEPS page for resources from our speakers and partners.
********************************************************************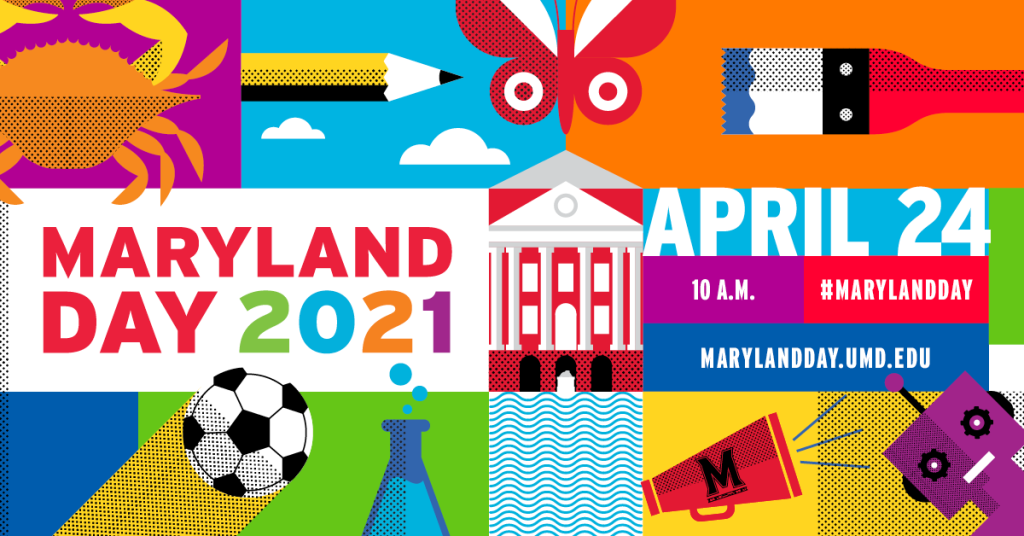 ********************************************************************
Publick Playhouse, a part of M-NCPPC, Department of Parks and Recreation in Prince County announces Food Sovereignty, Seeds and Stories: Theatre & Conversation on Saturday, April 24, 2021, 5 - 6:30 pm. This virtual theatrical program features a reading of an excerpt from The Invention of Seeds by Annalisa Dias. Following will be a conversation among Black and Indigenous food justice workers who have relationships with the Prince George's County community. The program will ignite the community to take agency and action for their food sovereignty.
"Food deserts and food swamps are a real problem in Prince George's and across the country that disproportionately affect Black, Indigenous and People of Color", states Publick Playhouse Assistant Director Megan Merchant. "We're excited to use art to catalyze conversation and action in the county."
Speakers during the program include:
Groundwater Arts is a predominantly POC, half Indigenous, women-led artist collaborative based across the United States. Groundwater is committed to re-envisioning the arts field through a climate justice lens, which is activated through the principles of a Green New Theatre (GNT) - a movement-building document penned in partnership with arts makers throughout the country. Their mission is to shape, steward, and seed a just future through creative practice, consultation, and community building.
Annalisa Dias is a Goan-American citizen artist, community organizer, and award-winning theatre maker working at the intersection of racial justice and care for the earth. She is Director of Artistic Partnerships & Innovation at Baltimore Center Stage, where she is responsible for new work development and civic programming. She is a TCG Rising Leader of Color. Recent work includes THE EARTH, THAT IS SUFFICIENT, a performance project about hope for the future in the face of the climate catastrophe, produced by The Welders throughout 2019 in Washington DC and globally.
Anna Lathrop is a futures design researcher and facilitator based in Lenape territory (Brooklyn, NY). Her work is situated at the intersection of speculative visioning, design research and social justice. Recent projects include a month-long project with TONYC's Rapid Response Troupe exploring the role of speculative design in imagining and actualizing just futures. Her background is rooted in directing and producing for theatres in Washington, DC and New York City. She is the former Executive Director of The Muse Project in New York City, and the co-founder of the Washington DC Coalition for Theatre & Social Justice.
Tara Moses (she/her) is a citizen of Seminole Nation of Oklahoma, Mvskoke, director, multi award-winning playwright, co-Artistic Director in Residence at Red Eagle Soaring, Producing Artistic Director of telatúlsa, co-Founder and Senior Producer of #Binge, and co-Founder of Groundwater Arts.
DeLesslin George-Warren is an artist, researcher, and educator from Catawba Indian Nation whose work ranges from performance to installation art to community education to food sovereignty to language revitalization.
Xavier Brown is the founder of Soilful City, an organization dedicated to food justice in the Black communities in SE DC and neighboring area. Xavier is a native of Washington, DC and a graduate of North Carolina Agricultural and Technical State University. He operates at the boundaries of urban agriculture, environmental sustainability, and African Diasporic culture. His work intertwines sustainability with the issues that impact stressed communities from gun violence to mass incarceration.
Food Sovereignty, Seeds and Stories is intended for Ages 18 and Up. Tune in on the Arts PG Parks Facebook Page at www.facebook.com/Artspgparks.
About Publick Playhouse
Known for its comfortable, inviting space and great acoustics, the Publick Playhouse is one of the best performing arts venues in the greater Washington, DC area. Since 1947, the richly historic Playhouse continues to serve as a popular venue for music and modern dance, musical theater, historical drama, educational programs and monthly events for seniors. With its ornate sky scene and plush seating for 494, the theatre is one of the two surviving Art Deco theatres in Prince George's County. For more information, contact publickplayhouse@pgparks.com.
********************************************************************
ARTS ON THE GREEN IN GAITHERSBURG
In the Galleries:
"Birds of a Feather"
March 26 – May 2 • Arts Barn
Birds inspire us in so many ways by their infinite variety and beauty, their habitats and the inspiration they have given to the arts, mythology, literature and poetry. See how the artists transform birds to become the muses for their artistic work. Viewing by appointment, masks required.
"Big, Bold & Beautiful #3"
March 19 - May 17 • Activity Center at Bohrer Park
For the third year in a row we will show this exhibit featuring large works of art no smaller than 40 inches. The expansive walls at Bohrer Part are perfect foe showcasing these large works. This is a juried show. Viewing during open hours or by appointment, masks required.
COVID-19 Safety Information
Please note that the City follows state and county safety, social distancing, and face mark requirements. In order to be clearly understood by all listeners and viewers during the presentation, instructors and performers are not required to wear masks during the actual live stream or virtual program presentation, as long as all other persons involved in the presentation wear masks and all other safety and social distancing rules are observed. All persons, including instructors and performers, must otherwise wear masks while they are in City facilities.
********************************************************************
The National Building Museum re-opened on April 9th after a 16-month closure due to restoration work and the COVID-19 pandemic. In its 41st year as the only U.S. cultural institution dedicated to the built environment, the Museum will once again welcome everyone to experience stories about the structures, interiors, and landscapes that we design and build. New offerings include an exhibition about a nonprofit architecture firm leading the way in designs for health, well-being, and justice; a memorial dedicated to victims of gun violence; the work of an architectural photography master; and a Visitor Center that introduces the public to the institution and its mission.
The Museum's exhibitions and the Museum Shop will be open from 11 am to 4 pm, Fridays through Sundays. Masks are required for all visitors at all times, and the Museum is following all D.C. government COVID guidelines regarding visitor capacity. Over the past year, the Museum has moved its public programs to an online format, and this will continue over the coming months, until the city's rules on the size of indoor gatherings allow for in-person events.
Museum Exhibitions
In addition to the popular and ongoing exhibitions House & Home and Animals, Collected, the Museum will offer three new opportunities for visitors to discover timely, important, and beautiful aspects of the built environment.
Justice is Beauty: The Work of MASS Design Group showcases a nonprofit architecture firm whose work focuses on public health, personal well-being, and human dignity. Over its first decade, MASS Design Group has paved the way in designing health structures that manage disease outbreaks such as tuberculosis, cholera, and Ebola. Other innovative projects include schools, prison design alternatives, food-conservation labs, urban space designs, and memorials to commemorate civil injustices. On display through September 2022.
Shown in conjunction with Justice is Beauty, the Gun Violence Memorial Project is an architectural space of memory and healing: four glass-brick houses that are filled with remembrance objects collected from immediate families whose loved ones were killed by gun violence. This tribute to the thousands of lives taken by gun violence in the U.S. each year was designed by MASS Design Group and conceptual artist Hank Willis Thomas, and developed in partnership with the gun violence prevention organizations Purpose Over Pain and Everytown for Gun Safety Support Fund. On display through September 2022. This exhibition is free for all visitors—no ticket purchase required.
Alan Karchmer: The Architects' Photographer examines the work of a prominent photographer as well as the practice of architectural photography writ large. On display are Karchmer's iconic portraits of works by some of the world's most influential designers and firms, as well as personal images and artifacts that shed light on the photographer's work. Karchmer has bequeathed his professional archives to the Museum's permanent collection. On display through June 2022.
********************************************************************
CONSTELLATION THEATRE COMPANY KICKS OFF SEASON 14 WITH A ONE-WOMAN SHOW OF ADOLESCENCE, FANTASY, AND TRANSFORMATION
Children of Medea, written and performed by Sue Jin Song
Live Stream Opening Night: April 17, 2021at 8 PM
Video on Demand Available April 27-May 16, 2021
Constellation Theatre Company kicks off Season 14: Electric Impulses with Sue Jin Song's powerful one-woman show, Children of Medea.The production will be fully staged and filmed at CulturalDC's Source Theatre using a dynamic multi-camera setup and streamed online to audiences across the DC area and beyond. Both Live Stream Opening Night and Video On Demand viewing options are available. Tickets may be purchased by calling the Box Office at (202) 204-7741 or online at www.ConstellationTheatre.org.
ABOUT CHILDREN OF MEDEA After Cynthia's mother disappears without a trace, the seventeen-year-old Korean-American struggles to excel in school, raise her younger sister Julianne, and meet the expectations of her emotionally absent, immigrant father. Soon Cynthia begins to retreat into the surreal universe of her own psyche, where she encounters familiar figures like Alice in Wonderland and Peter Pan. Presiding over it all is Medea, at long last reclaiming her infamous role within Greek mythology. With playwright and performer Song masterfully embodying all of the characters in a tour-de-force solo performance, Children of Medea.
********************************************************************

Animal Architects: Cobweb Canvas at Robinson Nature Center
May 1, 2021 Robinson Nature Center (Columbia, MD) Port Discovery's resident showman, Derek Cooper, will be returning Cobweb Canvas from the Animal ARTchitect series. These programs combine visual and performing arts while dramatizing some of nature's most skilled animal builders. This show is about Rowan, a spider who wants to prove that he can be...Full details

Nature: Prints, Paintings & Processes at Robinson Nature Center
May 8, 2021 Robinson Nature Center (Columbia, MD) May 8, 2:30-3:30pm Join Visual Artist Beth Yashnyk on an exciting examination of nature and art! From fun scavenger hunts around the Nature Center's grounds to experimental printmaking and painting projects, explore the many qualities that make natural materials the perfect tools for creating...Full details
********************************************************************
From The Theatre Lab:
Save the Date: The 2021 Dramathon is June 25!
The 2021 Dramathon returns in a virtual format on Friday, June 25, 2021. This is the most exciting, exhilarating performance of the year, as generous professional actors team up with fundraising students and friends of The Theatre Lab to perform staged readings of world-premiere short plays!
The plays are written by professional playwrights and staged by professional directors specifically for this one-night show in support of our Send a Kid to Theatre Camp campaign.
As in 2020, the Dramathon will take place online, allowing performers and spectators from around the globe to participate and support The Theatre Lab in one amazing evening. It's free to watch, but participants must raise a minimum of $100 to perform. Donate to your favorite performers ahead of the event and help The Theatre Lab continue to transform lives through theatre education. Stay tuned for an announcement later this month with a link to sign up and act with the stars!