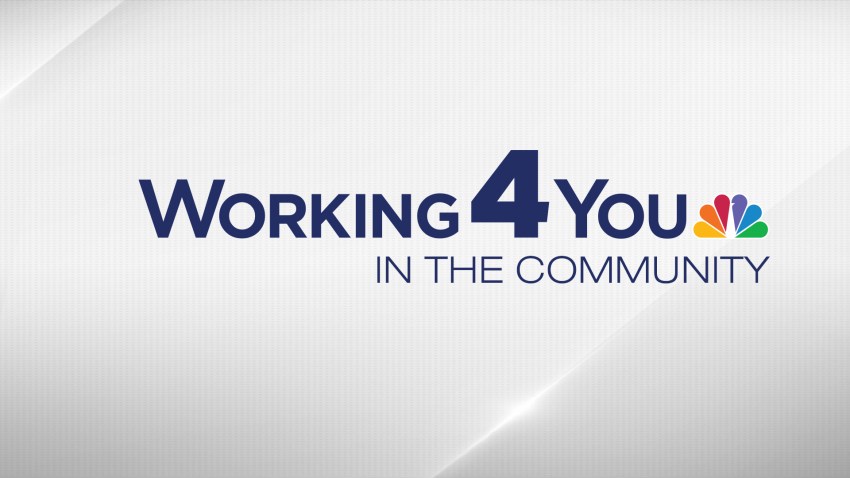 The News4 digital team is Working 4 You with this comprehensive list of resources in the DMV to help you get through the Coronavirus crisis: https://www.nbcwashington.com/news/local/here-are-resources-in-the-dc-area-as-coronavirus-changes-daily-life/2252098/
Scroll down to find activities happening around the DMV:
Community
NBC4 and our sister station, Telemundo 44, are #Working4You in our communities in D.C., Maryland and Virginia
June 2020
*******************************************************************
Covenant House Greater Washington 25th Anniversary Virtual Gala
Thursday, June 18, 2020 7:00pm to 8:00pm
Join us on Zoom – Information provided upon registration
RSVP at www.covenanthousedc.org/virtualgala
Master of Ceremonies - News4 Anchor Aaron Gilchrist
*********************************************
Washington, D. C. The Black Coalition Against COVID-19 (BCAC) is launching the #iMask4DC video festival and competition. To participate, people will produce thirty second videos on their smart phones to remind our community of the importance of wearing a mask consistently when outdoors and exposed to other people.
This competition is open to all—individuals and families. Beginning June 9th, there will be a "how to" workshop on the BCAC website that participants may access at any time. All videos must be submitted by noon on June 20th. Full details on submitting videos, including submission requirements and judging criteria, can be found on our website, www.blackcoalitionagainstcovid.org.
The #iMask4DC Video Festival will award cash prizes to the most compelling entries and they will be shown on Instagram and Facebook Live during a city-wide social media event. The winner will be eligible for public service announcement replay, as well as for airing on local media outlets.
BCAC in partnership with THEARC Theater, Howard University's Department of Theatre Arts, The Washington Informer Newspaper, WHUR and WPFW radio stations, are working to engage everyone in creative messaging to help reduce the community spread of COVID-19.
Washington, DC and the Metropolitan area have been, and continue to be, one of the regions most devastated by the COVID-19 pandemic. The African American community has been especially hard hit and remains at great risk as the region prepares to resume more normal work and social activities. Unfortunately, there are numerous signs indicating that compliance with the proven effective interventions—wearing a mask when venturing outdoors, maintaining physical distance, and frequent hand washing—is not consistently practiced by all DC residents.
In this time of crisis, suffering and death, everyone must step up and do their part. We are excited to call upon the DC community to educate us to wear masks to protect ourselves and others and to always practice physical distancing. #iMask4DC will remind, refresh the message, and engage the community itself in taking direct and immediate action necessary to reduce the community spread of COVID-19.
*********************************************************************************
PurpleStride is an incredible community celebration and centerpiece for the PanCAN family.

As an organization focused on supporting pancreatic cancer patients and their extended community, the health and safety of this vulnerable population, as well as that of our supporters, volunteers and staff, must be our top priority.

Therefore, in the interest of continuing your spirited PurpleStride celebration and keeping you safe, we invite you to join us for our first-ever Virtual PurpleStride Washington, D.C. on June 13, 2020.

This means you can still participate in PurpleStride, but as a virtual participant, doing something meaningful and personal to you in honor of the people you love. One way you can do so is by visiting our virtual memory & honor wall and sharing a message, memory, or photo showing why you stride.

If you have already registered for PurpleStride, thank you! If you haven't, register now to get started. It's easy, free and our community needs you.

All participants, including virtual participants, who raise $25 or more in donations (including your previously paid registration fee, if you paid to register) will receive a PurpleStride T-shirt. Your T-shirt will not be mailed to you and we will not be hosting packet pick-up —­­­­­­ BUT you will receive your shirt for this year's event. We will have more information about how to obtain your T-shirt in the near future.

Thank you for rallying behind our community during these unprecedented times. Pancreatic cancer affects thousands every day, and we need to continue to be here for them. Our work to change pancreatic cancer patients' lives and to keep improving survival does not slow down or stop.

You make a difference in the fight. Know that your unrelenting and unwavering support is inspiring and deeply appreciated.

********************************************************************
From KidFriendly DC:
Northern Virginia begins Phase 2 of reopening on June 12. This DCist article has more on what this entails, but it includes many places for recreation and entertainment, including museums, zoos, gardens, and outdoor venues for sports and the performing arts. More park facilities will also open -- find details for Fairfax Parks and NoVa Parks. A quick heads-up that this includes playgrounds, so Clemyjontri in McLean will open along with many others. (I still recommend calling ahead if you plan to go, just to confirm there aren't any issues.)
The Yards' Friday Night Concert Series is back this summer -- online! Starting June 12 through July 3, you can stream the free concerts from the comfort of your own home. It kicks off at 7pm with a performance by Justin Trawick that you can view on Facebook.
June 13 is a Free Fishing Day in Maryland, which means you don't need a license to cast a line in waters that usually require one -- a fun way to enjoy being outdoors on what's forecast to be a nice day! (FYI, this is happening June 20, too.)
Netflix just introduced a Black Lives Matter section of films to view.