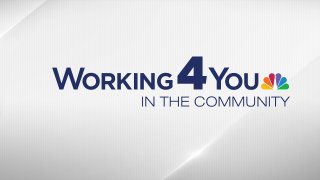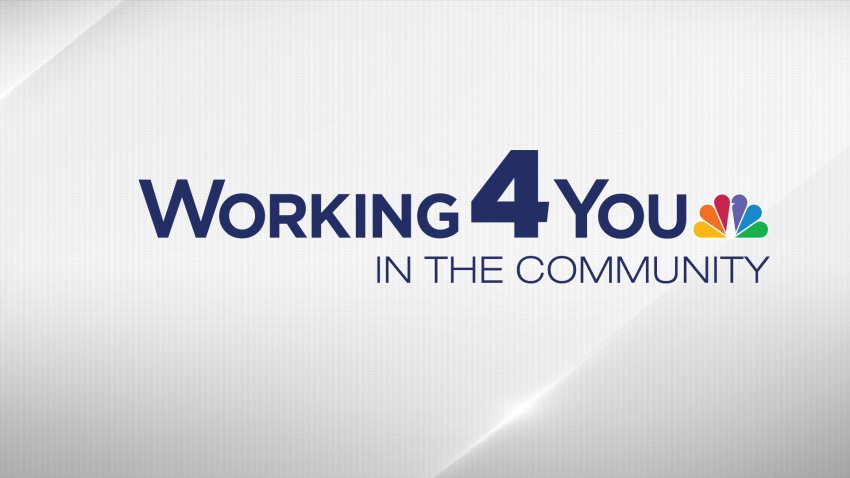 ++++++++++++++++++++++++++++++++++++++++++++++++++++++++++++++++++++++
HOUSING COUNSELING SERVICES WEBINARS DURING JULY 2022
Housing Counseling Services will be holding free webinars throughout the month of July for people looking to rent, buy or keep their housing in the DC metro area. Registration is required. You may register at http://housingetc.org/webinar-registration .
++++++++++++++++++++++++++++++++++++++++++++++++++++++++++++++++++++++
We're making it easier for you to find stories that matter with our new newsletter — The 4Front. Sign up here and get news that is important for you to your inbox.
Mark your calendars and don't miss this quintessentially East of the River event!
One show only! Saturday, July 16, 2022 at 7pm Anacostia Arts Center 1231 Good Hope Road, SE - Washington, DC 20020 Tickets $5 at https://www.eventbrite.com/e/371323407307
Community
NBC4 and our sibling station Telemundo 44 are #Working4You in the DMV
++++++++++++++++++++++++++++++++++++++++++++++++++++++++++++++++++++++
Date: Saturday, July 16, 2022
Where: 100 block of West All Saints Street (the street is closed)
Asbury United Methodist Church in Frederick, MD is having its annual Community Block Party on Saturday, July 16, 2022, located on the block of West All Saints Street between Court and Bentz Streets. The block party will be held from 11:00 a.m. until 3:00 p.m., and will be a free, fun and informative event for our neighborhood community. We will have food, games, entertainment, music, crafts and opportunities to have health screenings, opportunity for COVID vaccines, and interaction with 68 local community non-profit agencies/organizations.
Also, as our theme this year is "Back to School" and due to a generous grant from the Ausherman Family Foundation, we will be giving away school supplies and hygiene items to area children and families.
++++++++++++++++++++++++++++++++++++++++++++++++++++++++++++++++++++++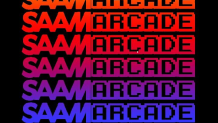 Saturday, July 30 - 11:30 a.m. to 7:00 p.m.
SAAM Arcade returns to the Kogod Courtyard for a day full of new games from indie developers along with classic arcade and console games from MAGFest ! Join us as we celebrate Color, Line, and Form and the ways these essential art elements show up in video games. Independent developers will display their games in the Indie Developer Showcase. Participants can also explore SAAM's connections to video game art and the theme with a special scavenger hunt at the information table.
For our virtual audience, we are pleased to host our second game jam! To learn about last year's game jam and to get updates about this year's arcade program, please visit AmericanArt.si.edu/arcade.
Free
++++++++++++++++++++++++++++++++++++++++++++++++++++++++++++++++++++++
Event: National Night Out in Georgetown South 2022
Date: August 2, 2022
Time: 6pm to 8pm
National Night Out is a big night which has its origins in being a night of partnership between the police and the community. Georgetown South is very fortunate to have extended our partnerships to many within and outside the City and so we extend an invitation to all of you. Georgetown South is a beautiful example of the diversity of the City of Manassas.
It will be a night of fun and friendship. Expect good food, games, BINGO, a great raffle, possibly a pinata and definitely some water slides. Come prepared. We welcome you to get to know our community in a post-COVID fiesta. We will be located on the largest common area in Georgetown South. There will be some street parking but additional parking at the below location.
Location: "O" Green Behind Aspen Pl., Beech Pl., George St.
Parking: Park in the Grant Avenue Shopping Center. We will have signs and balloons directing you one block over to the event.
++++++++++++++++++++++++++++++++++++++++++++++++++++++++++++++++++++++
In addition to the popular and ongoing exhibitions House & Home and Animals, Collected, the National Building Museum is offering three new opportunities for visitors to discover timely, important, and beautiful aspects of the built environment. Justice is Beauty: The Work of MASS Design Group showcases a nonprofit architecture firm whose work focuses on public health, personal well-being, and human dignity. Over its first decade, MASS Design Group has paved the way in designing health structures that manage disease outbreaks such as tuberculosis, cholera, and Ebola. Other innovative projects include schools, prison design alternatives, food-conservation labs, urban space designs, and memorials to commemorate civil injustices. On display through September 2022.
Shown in conjunction with Justice is Beauty, the Gun Violence Memorial Project is an architectural space of memory and healing: four glass-brick houses that are filled with remembrance objects collected from immediate families whose loved ones were killed by gun violence. This tribute to the thousands of lives taken by gun violence in the U.S. each year was designed by MASS Design Group and conceptual artist Hank Willis Thomas, and developed in partnership with the gun violence prevention organizations Purpose Over Pain and Everytown for Gun Safety Support Fund. On display through September 2022. This exhibition is free for all visitors—no ticket purchase required.
The Museum's exhibitions and the Museum Shop will be open from 11 am to 4 pm, Fridays through Sundays. Masks are required for all visitors at all times, and the Museum is following all D.C. government COVID guidelines regarding visitor capacity. Over the past year, the Museum has moved its public programs to an online format, and this will continue over the coming months, until the city's rules on the size of indoor gatherings allow for in-person events.