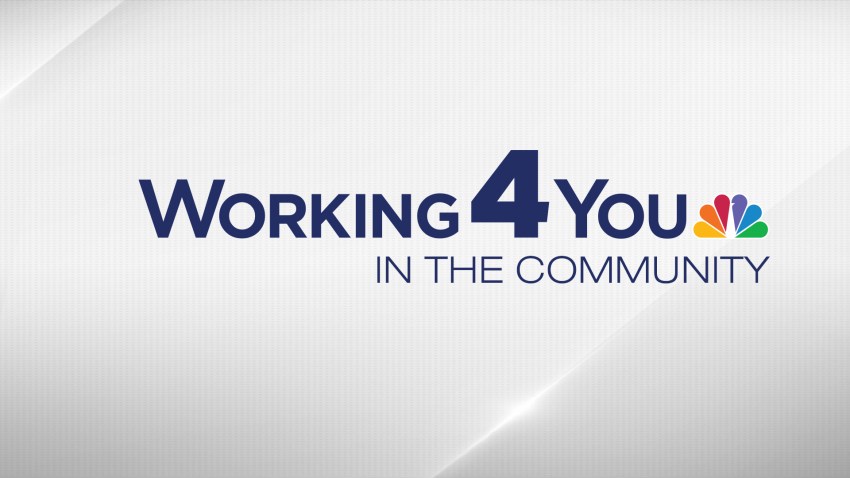 January 2020
Theatre Lab Virtual Classes Start January 11th
MONDAYS, 7-9:30pm ET, beginning January 11
Beginning Scene Study II: American Classics - Take your acting to the next level with scripts from playwrights like Tennessee Williams, Lorraine Hansberry, and Arthur Miller with Marietta Hedges.
Creating a One-Person Show - Elizabeth Pringle guides students through a process to use personal stories, imagery, dreams, and myths as fabric for constructing original performance pieces.
Meisner Technique I: Foundations - Carol Cadby shares the step-by-step progression of acting exercises developed by the famous acting teacher Sanford Meisner.
Video Game Voice Acting - Wes Johnson leads an exploration of character development, designed to help you stretch your abilities and bring the ACTING to voice acting.
TUESDAYS, 7pm ET, beginning January 12
Intensive Scene Study with Naomi Jacobson - A contemporary acting course for students with some scene study experience led by one of the most in-demand DC actors.
On-Camera Scene Study I - Brenna McDonough leads an intensive course in acting for the screen.
Singing Sondheim - Learn how to make the most of the music of America's foremost theatrical composer with Bobby Smith.
Voiceovers I, Section A - Craig Klein teaches a first course in the art of voiceovers, including commercials, narration, and promos (also offered on Saturdays).
WEDNESDAYS, 7-9:30pm ET, beginning January 13
Finding Your Voice - Empower the self and gain concrete skills with April Harris.
Intro to Acting - J.J. Johnson teaches a fun and fast-paced introduction to what acting is all about, specially adapted to maximize the benefits of distance learning.
The Stanislavski Method - Buzz Mauro leads this seminar and intensive exploration of acting theories through the lens of Konstantin Stanislavski, some of whose teachings came to form the basis of Method Acting
THURSDAYS, 7-9:30pm ET, beginning January 14
Auditioning: Preparing for the Room - Improve performance in all the major aspects of auditioning for the theatre with Mitchell Hébert.
Getting Started in TV and Film - Learn the ins and outs of all aspects of the film industry in the DC area with John Judy.
Narrating Audiobooks - Learn to bring stories and characters to life with your voice with Kim Schraf.
Shakespeare Scene Study - Tonya Beckman shares which aspects of contemporary acting technique can be transferred and which can't, as well as issues unique to the work of the Bard.
SATURDAYS, beginning January 16
Auditioning for the Camera - Explore the numerous elements that go into a successful audition for the screen with John Judy.
Beginning Scene Study - An intensive introduction to scripted work through preparation and performance of scenes and monologues with MaryBeth Wise.
Comedy - Michael Russotto explores principles of comedy with students through intensive work on scenes and monologues.
Estill Voice Training Level 1 - Add strength, clarity, stamina, and color to your voice with Steve Quintilian.
Inhabiting the Characters of Tennessee Williams - Kim Schraf leads a practical acting class that uses the genius of Tennessee Williams as raw material.
Performing Contemporary Musical Theatre - An online workshop in developing the musical theatre skills required for a range of contemporary styles with Evan Casey.
Voiceovers I, Section B - Craig Klein teaches a first course in the art of voiceovers, including commercials, narration, and promos (also offered on Tuesdays).
Voiceovers II - Students will explore more advanced real-world scenarios such as cold reads, timing, tags, and doubles. Successful completion of Voiceovers I or permission of instructor Craig Klein required.
Financial Aid Applications are due by January 4, 2021. Click here to apply for aid.
************************************************************************************************
Korean Cultural Center DC
K-Cinema at Home from the Korean Cultural Center Washington, D.C. brings Korean film straight to your home—and into your comfort zone! Screenings are free, but prior registration is required and the number of virtual tickets is limited. To register or to view past and upcoming events, visit the film section of the KCCDC website or simply join the KCCDC e-mailing list.
Battle of Jangsari장사리 : 잊혀진 영웅들
Streaming Online:Monday, Jan. 18 - Sunday, Jan. 24 (EST)
At a critical point in the Korean War, an inexperienced and ill-equipped battalion of 772 student soldiers led by Captain Lee Myung-Joon (Kim Myung-Min) are given the seemingly impossible task of taking Jangsari beach. The fateful unit's plight captures the interest of American war reporter Marguerite Higgins (Megan Fox), who discovers their mission's true purpose: a mere diversion from the main landing at the strategic port of Incheon. While survival is not a requirement for their success, this unit had no intention of going down without a fight.
Based on actual events, Director Kwak Kyung-taek's Battle of Jangsari (2019) is one of the latest examples of a successful Korean-Hollywood collaboration and is the second installment in a trilogy following 2016's Operation Chromite. It embraces Korean cinema's interest in historical settings, made even more compelling by the true story of these forgotten heroes. This film is viewable online for one week, from Monday, January 18 until midnight on Sunday, January 24 (EST). Scroll down to RSVP and access details will be emailed to you the day before the screening starts! In Korean with English subtitles; 108 Minutes.
Arts on the Green in Gaithersburg
Community
NBC4 and our sister station, Telemundo 44, are #Working4You in our communities in D.C., Maryland and Virginia
Gallery: Olney Art Association Juried Exhibit November 20 – March 15 • Bohrer Park
OAA returns to the City galleries, with 26 members of this artist group exhibiting a variety of subject matters and genres in their artwork. The exhibit was juried by Mary Proenza. Viewing Monday through Friday from 8 a.m. to 4 p.m. Masks required.
In the Studios/Just For Families:
Storytime at the Arts Barn: "Winter Sleep: A Hibernation Story" by Sean Taylor
Seasonal story and coloring activity - January 15 at 1 p.m. • Arts Barn/Virtual - Free
On Stage: Open Mic - Live (Virtually!) from the Arts Barn
January 22 & 23 • Arts Barn/Virtual - FREE – Registration Required
Following an open call for submissions, Arts on the Green will showcase the talents of performers of all ages during its virtual Open Mic. The free event will be livestreamed on January 22 (Adults age 15+) at 8:00 p.m. and January 23 (Youth 14 and under) at 10 a.m.
Gallery: Art League of Germantown Annual Juried Exhibition
January 15 – March 28 • Kentlands Mansion/Arts Barn
A favorite annual juried exhibition by the members of ALOG. The work will include a variety of mediums and will be on exhibit in both the Kentlands Mansion and Arts Barn galleries. Viewing by appointment only, masks required.
Community Arts: YOUNG ARTIST AWARD
Application deadline January 9; Video audition submissions due January 16
Live or virtual concert February 5 • Arts Barn • 7 p.m. Tickets: $12
The City of Gaithersburg announces the 18th Annual Young Artist Award, a juried competition that provides young musicians with an enriching artistic experience, culminating in a concert for the top prize winners. In lieu of live, in-person auditions, applicants must submit video recordings of themselves performing three different works. Apply online here. For more information, please visit the Young Artist Award webpage.
AT KENTLANDS MANSION
The I Do Crew – Expert Advice Series
Jan. 20 & Jan. 27 • Kentlands Mansion - FREE on Facebook @KentlandsMansion
Just in time for engagement season! Meet top, local wedding vendors as they answer trending wedding planning questions! Whether you're just getting started or wrapping up the last details, the I Do Crew is here for you!
For virtual performance tickets and more information, please visit the Arts Barn at www.gaithersburgmd.gov/AOTG or call 301-258-6394. Internet access is required for virtual participation. Only one virtual performance ticket purchase is required per household, so one or more persons may view the program. Once registered, patrons will receive an internet link and password unique to them. Access credentials for online programs are emailed the day of the ticketed event. Tickets must be purchased 30 minutes prior to event start time. Programs are best viewed on a personal computer or tablet. Instructions are also available to cast the program on to a Smart TV.
COVID-19 Safety Information
Please note that the City follows state and county safety, social distancing, and face mark requirements. In order to be clearly understood by all listeners and viewers during the presentation, instructors and performers are not required to wear masks during the actual live stream or virtual program presentation, as long as all other persons involved in the presentation wear masks and all other safety and social distancing rules are observed. All persons, including instructors and performers, must otherwise wear masks while they are in City facilities.
************************************************************************************
Innovation competition focused on engaging diverse teams to develop smart city solutions to kick off on January 23; Registration now open!
Smart City Works, Refraction, Fairfax County, Girls in Tech DC, The Universities at Shady Grove, and Virginia Tech will host the first annual Smart City Challenge. Registration is now open for the month-long virtual competition that kicks off on January 23 with remarks by Virginia Governor Ralph Northam, Dominion Energy CEO Robert Blue, Virginia Tech's Innovation Campus Executive Director Lance Collins, MITRE Labs General Manager and Chief Futurist Charles Clancy, and Fairfax County Deputy County Executive Rachel Flynn.
The Smart City Challenge is an innovation competition, in which teams create high-impact solutions to address the toughest smart city challenges in sectors including housing, transportation, health, broadband, energy, education, water, infrastructure, and public safety. The goal of the Challenge is to advance equitable and inclusive opportunities for all people to thrive in the greater Washington, D.C. region. The Challenge, which will run from January 23 to February 18, also will host important discussions on smart city issues with key business, government and nonprofit leaders throughout the month.
Collaborators will have one month to build their teams and draw on Challenge resources, including expert mentors. Winning teams will be selected based on innovation, regional impact, practicality of application, and equity and inclusivity by a judging panel of smart city experts. More than $275,000 in cash and in-kind prizes will be awarded to the winning teams. Winners will also have the valuable opportunity to do pilot projects with Fairfax County, Virginia's largest county, or other Challenge partners.
The Challenge is open to all participants who are passionate about improving our region, from college students to entrepreneurs and technologists, with a special focus on including women and people of color.
To learn more about the Challenge and to register, visit: https://www.smartcityworks.org/scc2021/
************************************************************************************