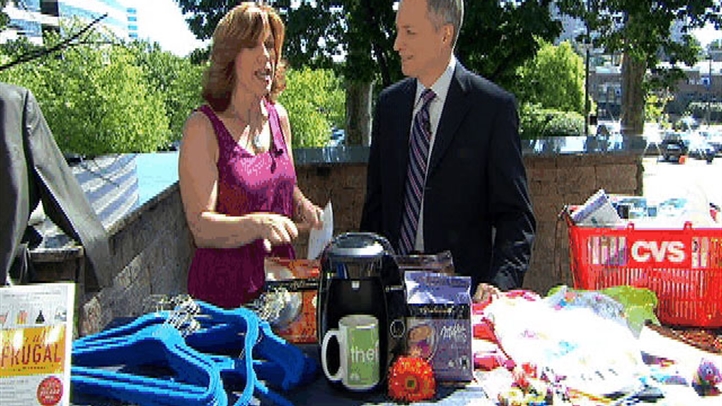 NBC TODAY Show host Hoda Kotb returns to Fairfax County on Friday to speak at the county Chamber of Commerce (Fairfax Chamber) Women in Business Signature Program.
The event will be held from 5:30-8 p.m. Friday, Oct. 7, at the Hilton McLean Tysons Corner.
The co-host of the fourth hour of NBC's TODAY alongside Kathie Lee Gifford, Kotb is a 1982 graduate of Fort Hunt High School. She is widely recognized for her coverage of domestic and international stories from New Orleans to Southeast Asia. A six-year resident of New Orleans herself, Kotb covered the aftermath and one-year anniversary of Hurricane Katrina. She has reported on the war in Iraq, the conflict between the Israelis and Palestinians in the West Bank and Gaza, and the War on Terror in Afghanistan.
Community
NBC4 and our sister station, Telemundo 44, are #Working4You in our communities in D.C., Maryland and Virginia.
Kotb has also been a Dateline NBC correspondent since April 1998, and she is a New York Times bestselling author for her book Hoda: How I Survived War Zones, Bad Hair, Cancer and Kathie Lee.
"It is an honor for the Chamber to host Ms. Kotb here in Northern Virginia -– where she spent many of her childhood years -– for this insightful program," said Fairfax Chamber President & CEO Jim Corcoran. "Her vast personal and career experiences will undoubtedly provide meaningful takeaways for all attendees."
The Chamber said it is honored to host Kotb in October, which is National Breast Cancer Awareness Month. A breast cancer survivor who works tirelessly to raise awareness about the disease, Kotb was diagnosed in March 2007 and shared her story live on TODAY the same year.
Registration is available at www.fairfaxchamber.org. Cost is $125 for members and $150 for non-members.