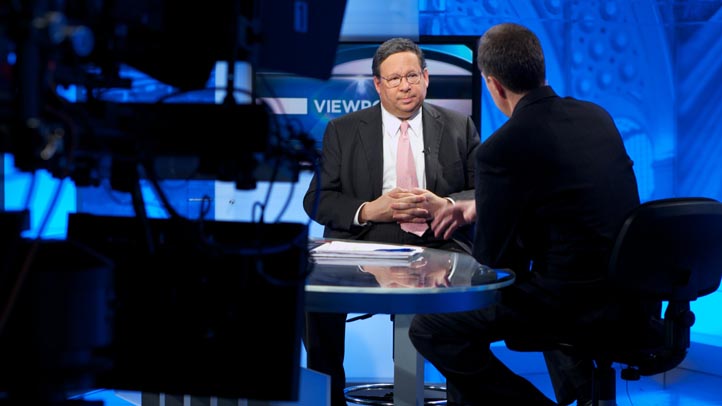 David L. Cohen, Executive Vice President of Comcast Corporation, recently sat down with News4 anchor Jim Handly on The Viewpoint to talk about Comcast's Internet Essentials program and the significant progress it has made in the two years since it began.
As a result of Internet Essentials, over 600,000 low-income families have been able to access the internet. In a recent Comcast press release, Mr. Cohen stated "Internet Essentials is not just about broadband adoption, it is also about what the Internet can do for families, from finding a job to completing homework to accessing vital healthcare resources." He also said, "While we're pleased with our progress to date, we have more work to do to bring more families into the digital age."
The Viewpoint is a half hour public affairs program that airs Sundays at 7am within News4 Sunday. The show, hosted by News4 anchor Jim Handly, is produced by NBC4 Community affairs.
Community
NBC4 and our sister station, Telemundo 44, are #Working4You in our communities in D.C., Maryland and Virginia.
For more information on the Internet Essentials program click
here
.