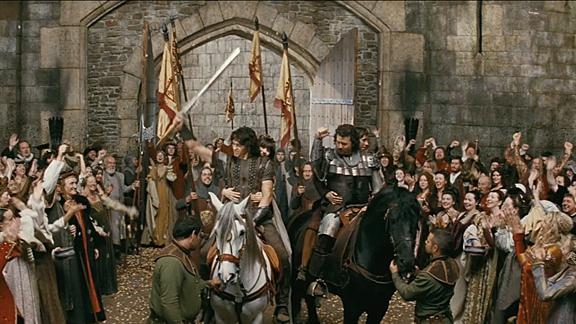 Yet Another Trailer for the Medieval Stoner Comedy "Your Highness"
James Franco, Danny McBride, Natalie Portman and Zooey Deschanel star in this comedy about a noble prince and his do-nothing brother who must save a damsel in distress and save their father's kingdom. There are some pretty good laughs in here, but overall we remain underwhelmed by what we've seen.
We don't waste our time on anything not worth your time. We celebrate the best of what's coming on film and TV. We cheer when our expectations are met and criticize when we're let down.