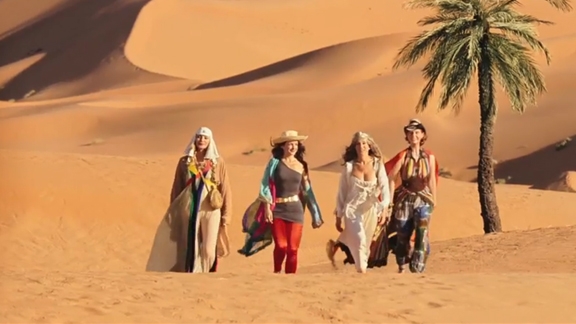 You Want the New "Sex and the City 2" Trailer? Have At it
Carrie, Samantha, Charlotte and Miranda head off to Abu Dhabi for new adventures -- 'cuz what the United Arab Emirates really needs is three ex-cougars and one practicing jaguar. The movie opens May 27.
We don't waste our time on anything not worth your time. We celebrate the best of what's coming on film and TV. We cheer when our expectations are met and criticize when we're let down.