This week brings us one of 2010's best films, one of its worst, a Hemingway adaptation, an Iranian indie rock film, a turkey-baster romcom, docs about trash and Mt. Everest, a comedy classic, two timeless dramas and probably the greatest film ever made about a half-shark, half-octopus monster.
The Fighter
Mark Wahlberg stars as Irish Mickey Ward, an up-and-coming boxer being kept down his brother and mother, roles that won Oscars for Christian Bale and Melissa Leo respectively. Perhaps no film in 2010 was as much fun as this great underdog story with a rocking soundtrack. Now on Blu-ray and DVD, read our home video review and watch the trailer
Hemingway's Garden of Eden
Jack Huston and Mena Suvari in the film adaptation of Ernest Hemingway's posthumously published novel about a young American honeymooning in the South of France. Things get complicated when they both fall in love with the same woman. Now on DVD, watch the trailer

Hereafter
Matt Damon stars in what is arguably Clint Eastwood's worst directorial effort, a film about a man who can talk with the dead, a woman who comes back from the dead and a young boy whose twin brother dies. Now on Blu-ray and DVD, read our theatrical review and watch the trailer
No One Knows About Persian Cats
Winner last year of a Special Jury Prize at Cannes, the film tells the story of two Iranians preparing for life after jail by forming an underground rock band, with an eye toward leaving their native lean to escape the repressive government. Now on Blu-ray, watch the trailer

The Switch
Jennifer Aniston is a single woman tired of waiting for Mr. Right, so gets artificially inseminated. Jason Bateman is her best friend who in a drunken stupor swaps out the semen she's selected for his own. Now on Blu-ray and DVD, read our theatrical review and watch the trailer
Aniston and Bateman Make "The Switch" in Turkey-baster RomCom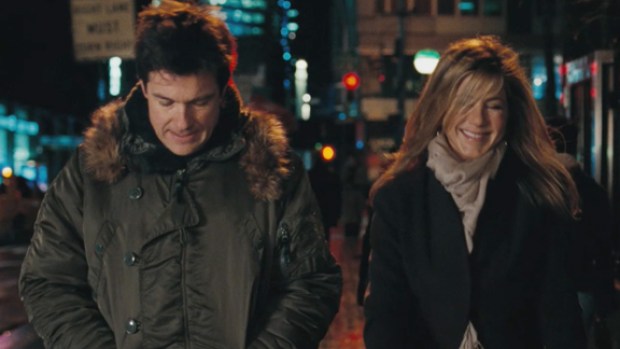 Waste Land
A documentary about shot over three years that follows Brooklyn-based artist Vik Muniz as he travels back to his native Brazil as he visits the largest garbage dump in the world and help the "catadores," a community of trash pickers, create image of themselves out of trash. Now on DVD, watch the trailer
Anchorman: The Legend of Ron Burgundy
Will Ferrell in one of his greatest roles as a hyper-sexualized, preening idiot of a newsreader based in San Diego who devotes himself to bedding his new colleague, played by Christina Applegate. A classic. Now on Blu-ray, watch the trailer
Au revoir les enfants (The Criterion Collection)
Director Louis Malle's autobiographical film set during WW II, about a young boy at a Catholic school who befriends a Jewish boy who has been granted asylum by the headmaster. Now on Blu-ray, watch the trailer
"Hereafter"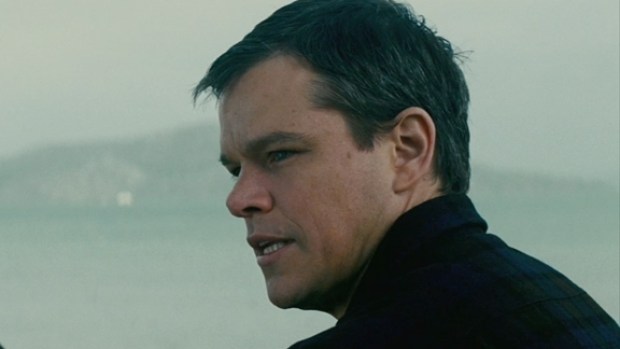 The Wildest Dream: Conquest of Everest
From National Geographic comes a documentary about Conrad Anker's discovery of George Mallory's body on the slopes of Mt. Everest 75 years after his disappearance, and Anker's attempt to climb the mountain using the same style of equipment as his predecessor. Now on Blu-ray, watch the trailer
Yi Yi (The Criterion Collection)
Edward Yang won Best Director at Cannes in 2000 for his three-hour epic about a year in the life of a single family, as told through the eyes of the father, teenage daughter and young son. Now on Blu-ray, watch the trailer
Sharktopus
An experiment by the U.S. military goes horribly, horribly wrong when the genetically modified half-shark, half-octopus killing machine breaks out of its tank and into the waters off Santa Monica and heads toward Puerto Vallarta. Now on Blu-ray, you really should watch the trailer--it's quite something
"The Fighter"