From Farrah, Jaclyn, and Kate to Drew, Cameron, and Lucy - being handed the legendary "Charlie's Angels" halo is not something to be taken lightly.
With "Charlie's Angels" back on ABC 's primetime schedule for the first time in 30 years (just like you, we'll forget all about "Angels '89"), the network is pretty sure that Charles Townsend's new butt-kicking detective beauties are more than up to the task. Freshly embodied by actresses Minka Kelly, Annie Ilonzeh and Rachael Taylor, the new team is ready to start cracking cases.
PopcornBiz caught two of the angelic trinity and got a little sense of what we can expect from this new incarnation.
"They stayed true to a lot of the main things," says Kelly. "You know there's Bosley, there's Charlie – Charlie will still remain in 'the box' and we'll talk to him and such." This time around Hollywood icon Robert Wagner gives mellifluous voice to Charlie from the speakerphone. "And it's different just because we are all three different Angels – we're not recreating the old ones. So Charlie has found three new Angels to get off the streets and give us a new chance at life."
Minka Kelly On Being Named Esquire's "Sexiest Woman Alive"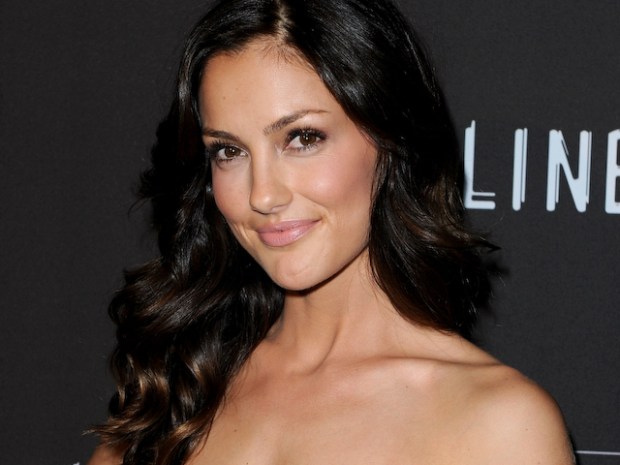 "It's like the originals with the camaraderie and the relationship between three women," adds Ilonzeh. "There's definitely that sisterhood and that supportive base that the girls have as the originals did, and as the movies did. It's three girls really supporting each other, trying to solve these crimes or these mysteries. It differs because there's a lot more action – I mean, there's a ton of action! Almost every scene someone or something's getting shot at, something's getting blown up."
The ladies did their share of homework – and earned their share of bruises – getting Angel-ready for the action sequences, says Kelly. "We did lots of martial arts training, some car driving training, some gun weapon training. Annie and I both loved it. Rachael, on the other hand – she had to get into it."
"I got off on it," laughs Ilonzeh. "I became addicted. I was like, 'Oh my gosh – I've got to go out and buy all these guns and shoot them all the time and go to the range. And just let out the aggression'."
As for their Angel archetypes, Kelly describes her character Eve French as "a very tough Angel. She's the tomboy of the three girls. She's the least girly of the three. Tougher than you've ever seen me, that's for sure."
"The Roommate"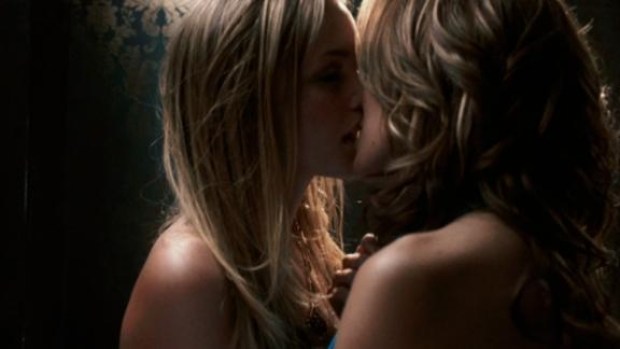 Meanwhile, Ilonzeh's Kate Prince is "kind of like Kate Jackson's character – she emulates her a little bit. She's an ex-detective turned dirty. She got caught and Charlie gave her the second chance, and now she's an Angel. She's more of the logical, the leader, the motherly one of all the Angels."
They also got a little heaven-sent advice from someone who knows a thing or two about being a perfect Angel: Drew Barrymore, who re-launched the franchise with two films in the 2000s and executive produces the new series. Says Ilonzeh: "Drew was like, 'Just really bring you and your sass and your craziness to this character. And know that we picked you for a reason, so have the most confidence in yourself that you can have.'"