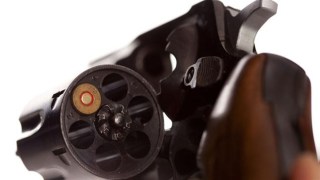 Virginia Gov. Terry McAuliffe, U.S. Sen. Tim Kaine and Attorney General Mark Herring are set to hold a news conference on federal and state efforts to combat gun violence.
The Democratic elected officials at scheduled to appear Thursday morning at the state Capitol.
McAuliffe has been an outspoken advocate for tighter gun control measures, but has failed to get those efforts past the Republican-controlled General Assembly.
Former New York City Mayor Michael Bloomberg, a gun control advocate, was a major donor to McAuliffe's 2013 gubernatorial campaign.