A man who was once among the most powerful figures in D.C. politics pleaded guilty not once but twice Friday -- to one count of bank fraud and one count related to campaign finances.
Former D.C. Council Chairman Kwame Brown was charged with the felony count Wednesday for misstating his income by tens of thousands of dollars on loan applications -- specifically a home equity loan that Brown secured in 2006 for his home in Hillcrest. D.C. prosecutors claim he overstated his income on loan applications to secure the loan and to buy his boat, named Bullet Proof. Brown resigned later that day.
The next day Brown was charged again -- this time with a misdemeanor -- on one count related to the federal investigation into his 2008 campaign.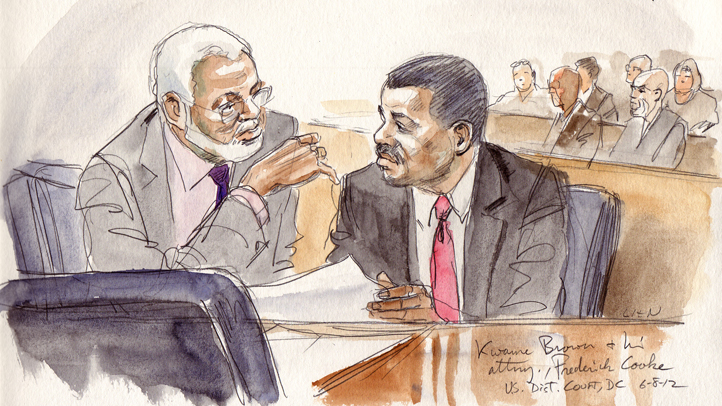 Kwame Brown Pleads Guilty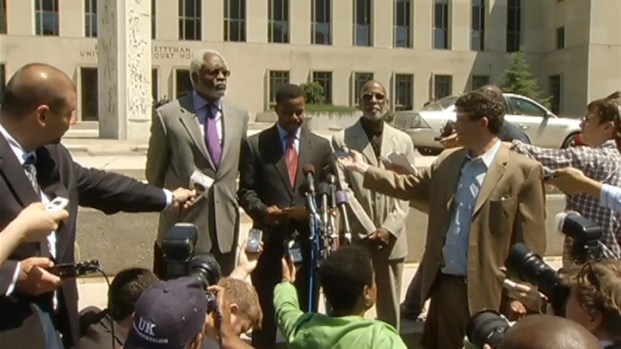 In federal court Friday morning Brown pleaded guilty to the fraud charge. Prosecutors said he lied on a forged income document, saying he made $85,000 as a consultant when he really made $35,000, according to News4's Tom Sherwood.
U.S. Attorney Ronald Machen Jr. along with the FBI and IRS revealed the government's case Friday afternoon.
"Today marks a dark and unfortunate day in our city's history as we have all learned that once again one of our city's elected leaders has gone astray," Machen said.
Kwame Brown Statement Outside Courthouse
Authorities said a "3" was deliberately changed to an "8" to misrepresent Brown's income on a 1099 to secure the loan. On the loan application, Brown listed himself as a vice president of an unnamed company, authorities said. He forged the signature of a college friend listed as the company's president.
"The unnamed friend did not give Mr. Brown permission to sign his name, did not agree this information should be used to perpetrate this fraud on the bank and never heard of the company that he was purportedly the president of," Principal Assistant U.S. Attorney Vincent Cohen Jr. said.
"This wasn't a case of a child forging a parent's name on a report card or changing a bad grade," said Ronald Hosko, of the FBI. "This is a case of a grown man, an elected city official, forging bank documents for his own enrichment."
Raw Video: Kwame Brown Arrives at Federal Court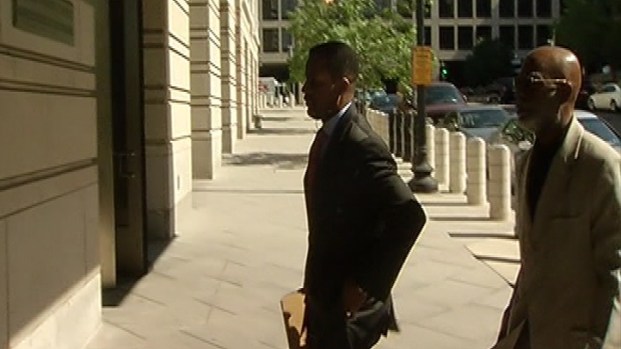 Brown is scheduled to be sentenced Sept. 20. Under the plea agreement, Brown won't spend more than six months in jail.
After the court appearance, Brown made a brief statement to the media outside of the federal courthouse:
"I have served this city for over seven years. I love this city. Working for the residents has been an honor. I have worked every day on behalf of the people and have done it full-heartedly. But six years ago, I made some very serious mistakes in judgement and I have taken full and sole responsibility for those mistakes. Those decisions and actions should not have occurred. One of the consequences of those decision is my resignation as chairman of the Council of the District of Columbia. The almost two-year investigation that led to this guilty plea began by allegations that I either misspent, stole or improperly used 2008 campaign funds. The charges I've entered in this guilty plea are not related to any of those allegations. The facts are the government has not charged me with misspending, stealing or improperly using campaign funds. I have not stolen or improperly used any campaign funds from either my 2004, 2008 or 2010 campaigns. I have not stolen or improperly used any public money. I am not guilty of knowingly setting up a get out the vote side campaign. I am guilty of knowing that poll workers and others received more than 50 dollars in cash payments for doing campaign work, which is and has been done in this city for years. I believe I'm the only one, only candidate who's ever been charged with a misdemeanor. Nor have I used my public office or position to improperly benefit or enrich myself.

"I want to apologize from the bottom of my heart to all of those I've let down. To the people of this great city, my neighbors and friends, mayor and council colleagues, government officials and employees who worked so hard to serve our city. To my wife of 18 years, my daughter, my son, my dad, my mom and my family. I sincerely regret the pain this has caused each of you. My mother and father have raised me to never be in a situation like this. I want to thank you for your unconditional love and support, which is valuable to me. It's been a long and difficult journey. Today I'm taking the first steps in regaining the trust and respect of the people I serve and love.

"Today I hold my head high, not because of any pride I have in my heart, but because I'm in God's hands, and God is able. Thank you I will be taking no questions."
Machen promised to vigorously pursue any elected official caught in corrupt dealings.
"Those who have failed to abide by the rules will pay a steep price," he said.
In the afternoon, Brown appeared in D.C. Superior Court, where he pleaded guilty to the misdemeanor campaign finance charge of unlawful cash campaign expenditure. His sentencing will once again be on Sept. 20, after his federal sentencing.
According to court documents, Brown allegedly allowed a relative who was not Brown's re-election committee treasurer to open a second re-election committee bank account -- a "side account" -- to pay for "get-out-the-vote" campaign activities and make withdrawals from the account on behalf of the re-election committee. Others are expected to face charges in this case, Sherwood reported.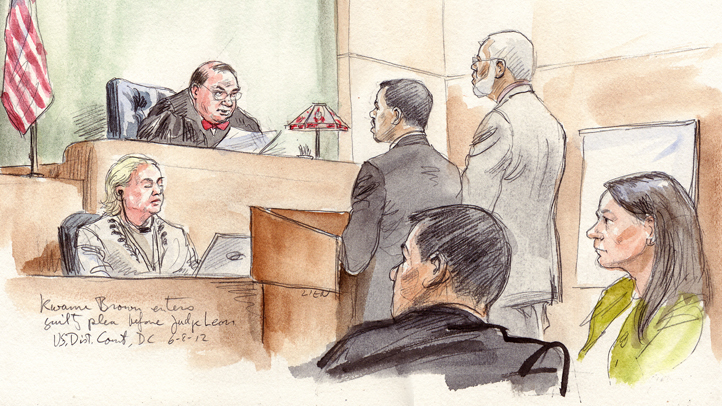 "There is real outrage and concern as regards what the hell is going on in our government and the corruption and the malfeasance," civic activist Dorothy Brizill said.
Brown's attorney, Fred Cooke, got permission from federal court to allow Brown to leave the area for a week to avoid the media scrutiny, Sherwood reported.
Stay with News4 and NBCWashington.com for more information.