For the second time in a month, a member of the Washington Nationals will appear on the cover of Sports Illustrated. This week, it will be Stephen Strasburg on one of six regional covers for the magazine's annual MLB preview.
(Photo credit: @NationalsPR)
Wait, what's this? "The Nationals will break through and win the World Series"? Well, I'll be.
If you'd like to see what SI's experts have to say about the Nats, their personal predictions are available here.
Let's just hope that the cover jinx doesn't strike again.
---
Amputee Basketball Team Inspires Students to "Never Give Up"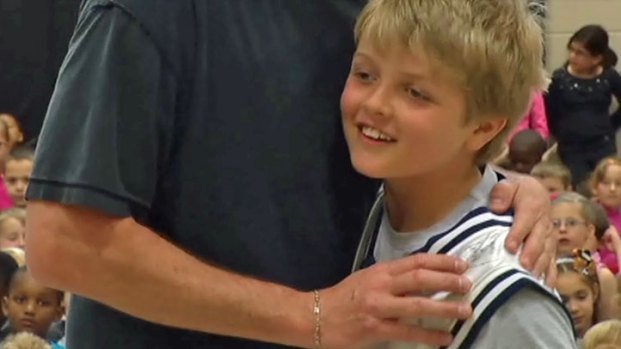 Follow Adam on Twitter @AdamVingan and e-mail your story ideas to adamvingan (at) gmail.com.