Pat Lawson Muse, News4 Anchor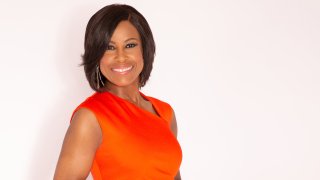 Pat Lawson Muse anchors News4 at 4PM weekdays with Leon Harris and hosts News 4 Your Sunday, a weekly public affairs program seen Sunday mornings.
Muse joined News4 in 1982 as an anchor and reporter. She was later teamed up with Barbara Harrison to co-anchor News4 at Noon. Together they formed the first all-female local news team in the country. Muse later anchored the weekend editions of News4 at 6pm and 11pm.
Muse's broadcasting career began in radio. She worked at stations including WTOP-AM, WOL-AM, WHUR-FM, National Public Radio, and the former Mutual Black Network. Muse began her television broadcasting career at WBAL-TV in Baltimore where she anchored the weekend 6 & 11pm newscasts and worked as a general assignment reporter.
Muse has won several EMMY Awards, including two Best Anchor statues. She has also been recognized by the American Association of University Women, the National Association of Black Journalists, the International Television and Film Festival of New York, the National Congress of Black Women, Inc. DC Chapter, and the Minority Business & Professionals Network.
Muse is a Magna cum laude graduate of Howard University where she earned a degree in broadcast management and radio production. A native of Las Vegas, Nevada, Muse lives in Prince George's County Maryland with her husband, former Maryland State Senator C. Anthony Muse.