Meagan Fitzgerald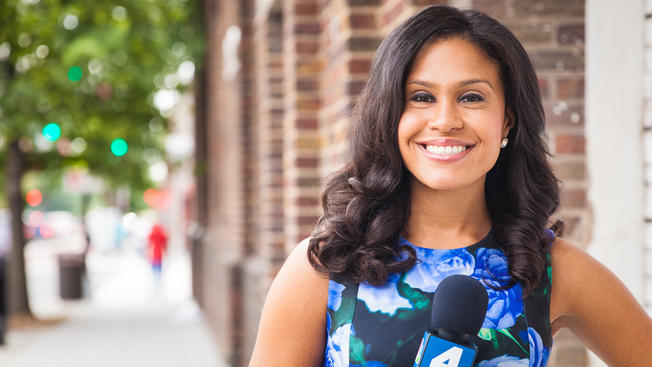 Meagan Fitzgerald co-anchors the Sunday edition of News4 Today and is an Emmy nominated reporter for News4.
She joined the team in May 2015 and quickly made her mark. She was the first reporter at the scene of a quadruple murder which would later become known as the D.C. Mansion Murders. She covered the case to the end and was first to report on air that the jury found the loan suspect guilty on all charges.
Fitzgerald was an intern in News4's Consumer Unit while attending Howard University. She also played lacrosse for the university's Division 1 program then served as head coach of the women's lacrosse team at the University of San Diego before starting her TV career in Monroe, LA.
While working in Monroe, Fitzgerald uncovered payroll fraud in the city's engineering department which resulted in the indictment of the head engineer and an employee. She has also been a reporter and fill-in anchor at KUSA-TV in Denver. While there, Fitzgerald covered historic floods, fires, the Aurora Theater shootings and the legalization of marijuana.
Fitzgerald is a native of Princeton Junction, NJ, a proud Rotarian and member of Alpha Kappa Alpha Sorority and the National Association of Black Journalists. Her work has been recognized by the Colorado Broadcast Association and the Colorado Black Journalist Association which named her Best Broadcast Journalist of the Year.