Displaced Froggy Bottom Plans to Relocate
Damn You, Neighborhood Fancy-ing!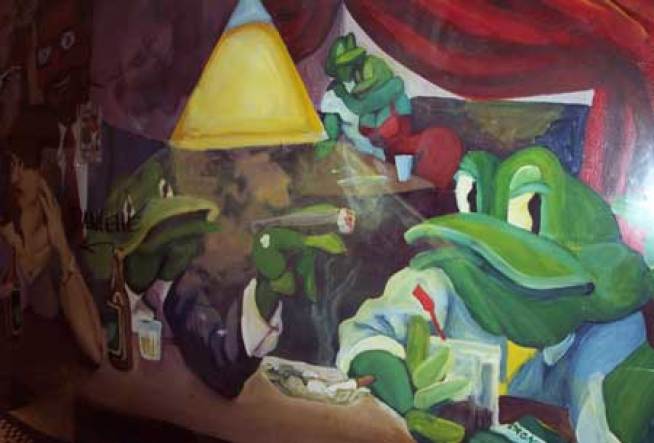 Froggy Bottom Pub
This little guy has watched over hundreds -- nay, thousands -- of happy-hour pizza buffets.
The George Washington University's plans to renovate the soon-to-be-vacated Kaiser Permanente offices at 2100 Pennsylvania Ave. NW spells doom for the longstanding Froggy Bottom Pub, home of cheap beer, pizza and pho. At least in its current location.
But proprietor Hien Bui -- popular among the students and legendary among alumni -- tells the GW Hatchet that she is looking for space to reopen the popular college bar nearby.
Pho Rent: Displaced Froggy Bottom Pub Plans To Relocate was originally published by Washington City Paper on Nov. 21, 2011.