Sturgis on the Potomac
Annual Rolling Thunder ride honors fallen troops
Sunday, May 30, 2010 | Updated 9:22 PM EDT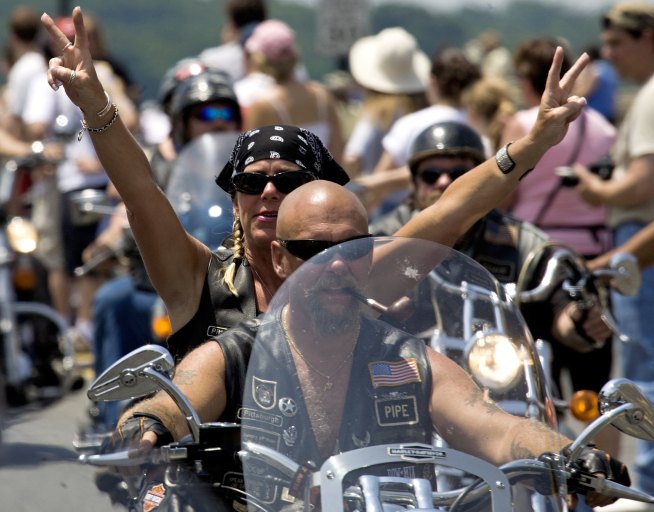 Memorial Day. Thousands of people rode their bikes through downtown D.C. to honor soldiers who have lost their lives fighting for our country. " />
NBC Washington
A parade of motorcycles pay special tribute to fallen soldiers this Memorial Day. Thousands of people rode their bikes through downtown D.C. to honor soldiers who have lost their lives fighting for our country.
Bikers descended upon D.C. Sunday for their annual Memorial Day tribute to fallen troops.
The Rolling Thunder motorcycle ride began at the Pentagon parking lot in Arlington, Va., late Sunday morning. The route took bikers across Memorial Bridge into northwest Washington to the Vietnam Veterans Memorial.
Several streets along the route were closed until about 4 p.m.
Participants paid respect to fallen troops and remembered prisoners of war and those missing in action. Ride organizers said the event is a demonstration -- not a parade -- to ask for a full accounting of the rights of all POWs, MIAs and veterans.