Canal Park, Ice-Skating Rink in Southeast DC Now Open
Newest Southeast development project unveiled
Friday, Nov 16, 2012 | Updated 11:00 PM EDT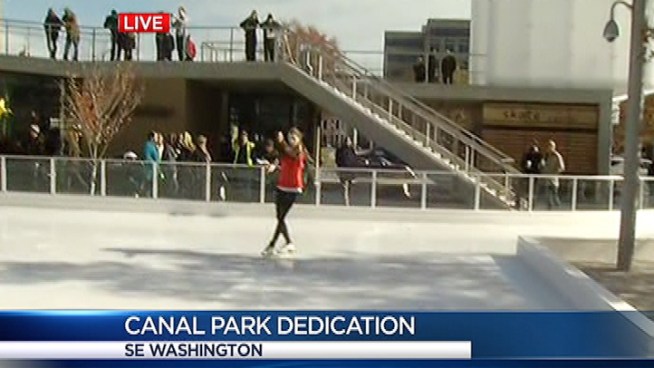 Tony Tull
Southeast D.C.'s new Canal Park transformed an empty lot into a sustainable gathering place that includes an ice rink and an area designed to look like the barges that once passed through.
The neighborhood around Nationals Park in southeast Washington is one of the fastest-changing areas of the city. Another new development was unveiled Friday: Canal Park.
The outdoor space features fountains and sculptures. It also has a public ice-skating rink that will operate seven days a week. Skates can be rented for a small fee.
Canal Park is located at the intersection of Second and M streets near the Navy Yard Metro Station. It's named after a canal in the area that once connected the Anacostia and Potomac Rivers.
A restaurant with outdoor seating will open there in the next few weeks.