DC Record Fair Returns
Event For Old School technique, New School vibe in Arlington.
Sunday, Feb 13, 2011 | Updated 11:00 AM EDT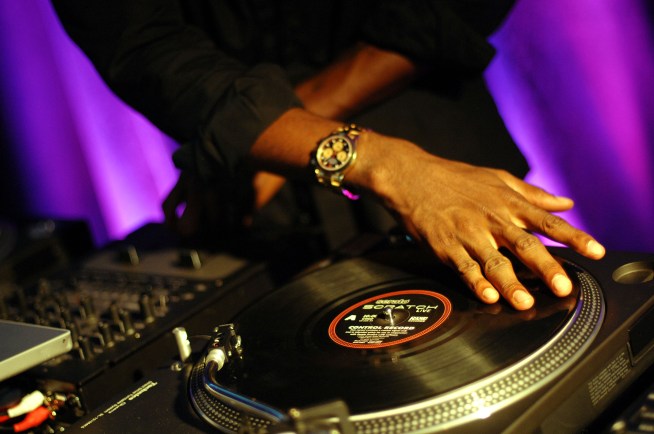 Atmosphere from Scratch or Spin: The Great DJ Debate Presented by PATRON at the Hollywood Roosevelt Ballroom.
Sunday, the DC Record Fair returns to Arlington, VA.
According to The Vinyl District.com, the quarterly is back by popular demand. This time, organizers say The DC Record Fair will have more lighting and space for the growing crowd.
Sunday's event features 30+ vendors, guest DJs, food and drinks. The Record Fair will take place over the gallery space at Artisphere (near the Rosslyn Metro) from 11 a.m. – 5 p.m. Admission starts at $2, depending on what time you get there.