NBC4 Hosts Community Forum in Prince George's County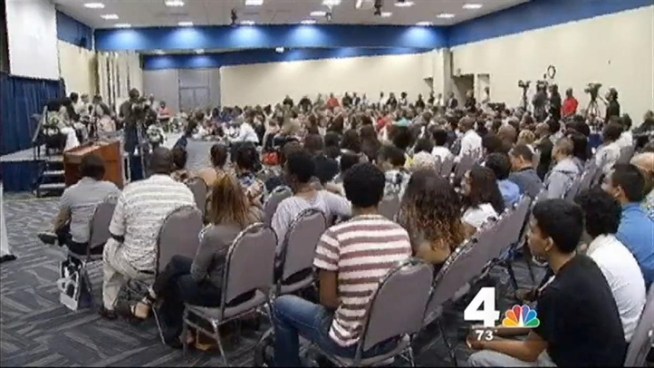 NBC4 hosted a community forum in Prince George's County Monday, where community residents and leaders gathered to discuss issues facing youth in the area.
NBC4 hosted a Prince George's County community forum Monday evening, focusing on issues affecting youth.
A panel of community leaders was moderated by NBC4 anchor Jim Vance. The discussion varied from social media usage to mental health to job opportunities.
"We have to get these kids out of their environment and hold them accountable," Angie Alsobrooks, candidate for Prince George's County State's Attorney said.
Viewers shared their pledges for supporting youth in Prince George's, which include Boys and Girls Club initiatives and a STEM Center of Excellence.
"There are people committed beyond words sitting right here tonight," Vance told the crowd.
The forum was held at Prince George's Community College.