Handy Apps for Buying Used Cars
Check out a car on your smart phone
Monday, Mar 19, 2012 | Updated 5:12 PM EDT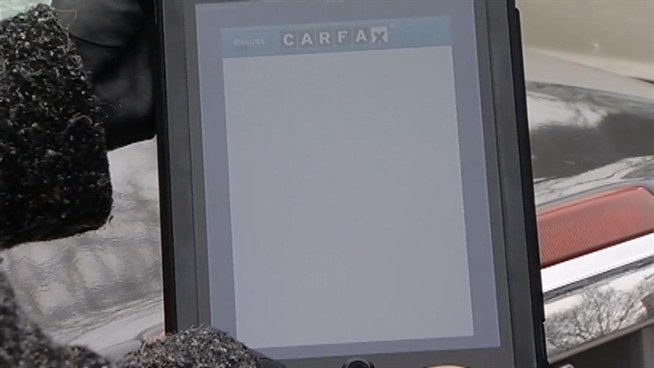 Liz Crenshaw
Liz Crenshaw and Carfax's Chris Basso show consumers how to check out a used vehicle on their smart phones.
Mobile apps can come in handy when it comes to buying a used car.
For everything from pricing information to vehicle history reports to car listings, there's tons of information about used cars that you can get right on your phone.
Here's a list of some apps that are free to download:
With Carfax's app, it's as easy as scanning the bar code on the dashboard on the driver's side of the door jam to get vehicle history information.
NOTE: Some apps may require additional fees for services, though all of the apps are free to download to your phone.