Shanahan to the Cowboys? Say it ain't so!
Cowboys owner claims that coaches are calling him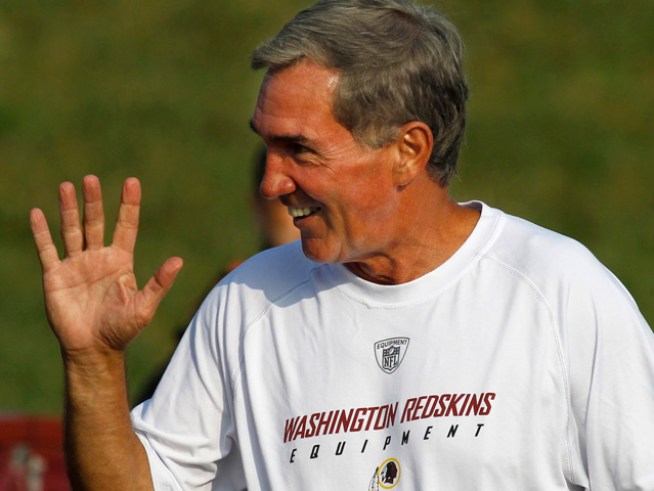 AP
Washington Redskins head coach Mike Shanahan waves to fans as he walks to the last day of their NFL football training camp at Redskins Park in Ashburn, Va., Thursday, Aug. 19, 2010.(AP Photo/Alex Brandon)
Cowboys owner Jerry Jones caused quite a stir this week claiming that certain Super Bowl-winning coaches have contacted him about the coaching vacancy in "The Big D."
Most speculation is pointed toward Brian Billick, who made his living as a defensive mastermind in Baltimore behind the leadership and freakish abilities of Ray Lewis. But seriously, can you see a Jerry Jones' team built on defense? Yeah, we don't think so either.
Others are "rumorizing" that it could be one, Mike Shanahan. Yes, he already has a job with our Washington Redskins, but according to Mike Florio of NBC Sports, Shanahan is "very interested" in the job because he "loves [quarterback] Tony Romo."
No offense, Donovan McNabb.
Maybe that just means we should sit back and see how this saga unfolds. Drama, drama, drama.