DC Officials Want Culture to Fill Empty Space
"Temporary Urbanism" to bring life to the D.C.
Sunday, Nov 29, 2009 | Updated 11:30 PM EDT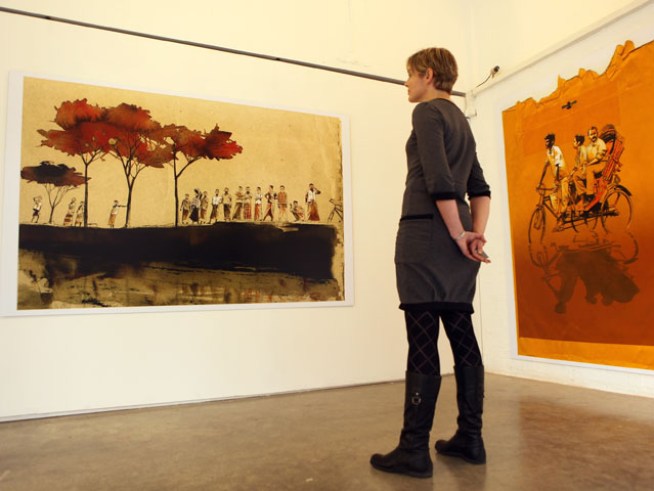 Getty Images
LONDON, ENGLAND - OCTOBER 16: A woman views a watercolour by artist Jamie Hewlett, which he painted following a trip to Char Atra in Bangladesh, in Dray Walk Gallery on October 16, 2009 in London, England. A collection of nine works by Jamie Hewlett entitled 'Under Water Colours' were organised by the international development charity Oxfam and aim to highlight how climate change is affecting people around the world. (Photo by Oli Scarff/Getty Images)
D.C. planning officials want to fill the city's empty offices and open space with art galleries, makeshift tennis arenas and other cultural nuggets.
It's called "temporary urbanism," and city planning director Harriet Tregoning says officials are working to develop standard procedures to encourage the concept.
At CityCenterDC, home of the old Washington Convention Center, the Washington Kastles play their home tennis matches on a makeshift court. A trapeze is often set up on one corner of the huge lot.
Tregoning says that's the kind of thing the city should do more routinely to liven up the streets.