Woman Struck, Killed in Northern Virginia Identified
Thursday, Oct 17, 2013 | Updated 11:58 AM EDT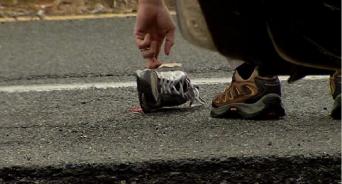 Police have identified the woman struck and killed while crossing a street in Springfield, Va. Wednesday
Juliana Hudson-Nichols, 35, was crossing Franconia Road near the on ramp for I-395/I-95 around 2 p.m. October 9 when she was struck by a 2002 Ford pickup truck.
Investigators say Hudson-Nichols was not using a crosswalk.
The driver remained on scene and police do not believe alcohol or speed were factors in the crash.