US Naval Academy Head Set to Testify in D.C.
Friday, Jan 24, 2014 | Updated 6:21 AM EDT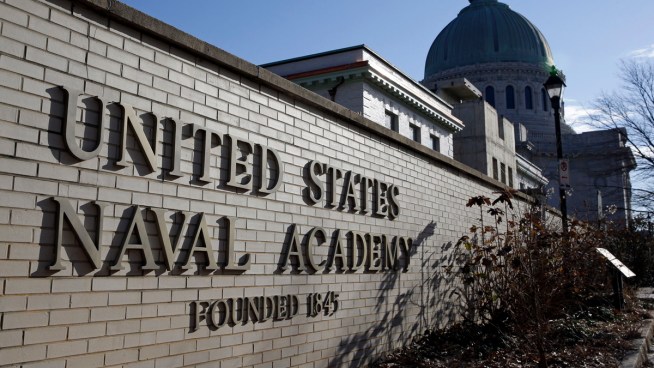 AP
A sign stands outside of an entrance to the U.S. Naval Academy campus in Annapolis, Md., Thursday, Jan. 9, 2014.
The head of the U.S. Naval Academy is set to testify Friday as part of a hearing for a student charged in a sexual assault case.
Lawyers for the student say political pressure influenced the academy's head, Vice Adm. Michael Miller, to pursue charges against the student, Joshua Tate of Nashville, Tenn.
Prosecutors initially accused three Naval Academy students of sexually assaulting a female student in 2012 at an off-campus house in Annapolis, Md., where the school is located. The woman said she didn't remember being sexually assaulted after a night of heavy drinking but heard from others she had had sex with multiple partners at a party. The men were all football players at the academy at the time.
Tate is the only one currently facing charges.